How to get 5 digit PIN for First bank transfer? Do you already bank with First Bank or are you a new customer? However, you are unable to make a transfer since you do not have the necessary digits for carrying out a transaction.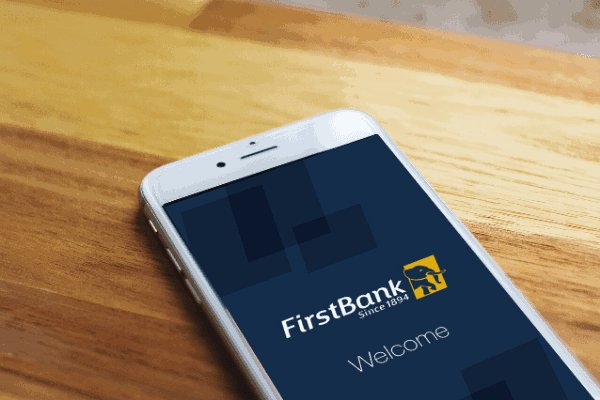 That's okay, though, since we'll offer a thorough explanation of how to obtain the five-digit PIN for your first bank transfer. Getting this pin will enable you to make various transactions from the convenience of your home with this pin.
What is a 5 Digit Pin for First Bank Transfer
The first bank 5-digit pin is created by the account holder when their new account is activated or when they opt to enable transfer services on an existing one. This code, often referred to as a personal identification number (PIN), allows customers access to their funds. In addition to granting customers access to their funds, it is also used as a means of verification for certain transactions without having to enter additional information.
How to Get 5 Digit PIN for First Bank Transfer 
Head to the nearest First Bank branch and fill out an application form for a transfer account. If you already have an existing First Bank account, that can be used as well. Ensure your full name, account number, and any other required information included in the paperwork are correct. You will then need to generate a personal PIN code with 5 digits – make sure it's something you can easily remember but secure at the same time. After everything has been approved by bank staff you'll receive confirmation of approval along with your new five-digit PIN. Endeavor to keep this safe so all transfers from within your 1st Bank Account are completed properly.
How to Get 5 Digit PIN for First Bank Transfer Via Code?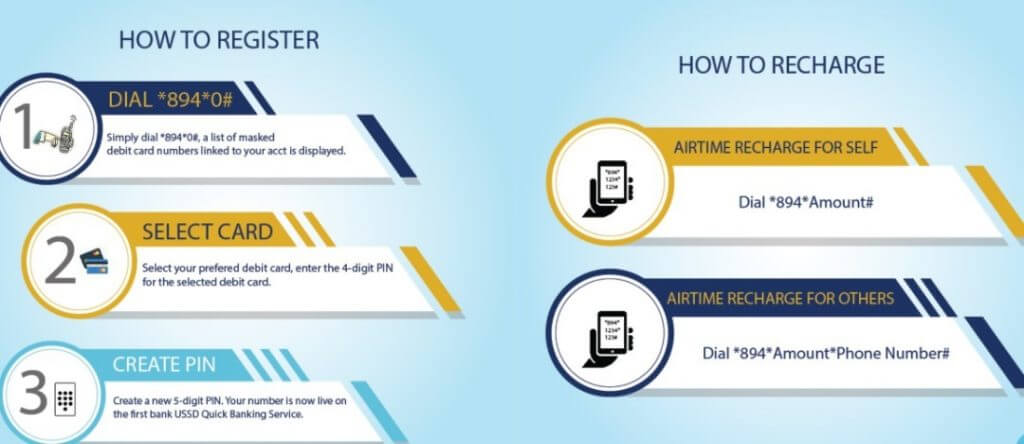 To get a 5 digit First Bank personal identification number (PIN), follow these steps:
Dial *894*0#, which will bring up a list of debit cards that are linked to your account.
Select one and then enter its 4-digit PIN (i.e. your card security number).
Input the PIN of your choice.
Confirm the new 5-digit first bank PIN.
Viola! That is all you need to create a 5-digit PIN. After getting your pin for transfer, you can successfully carry out the actions listed below:
1. Check Account Balance
To check the balance of your first bank account, you can use *894*00# to access the required information. Dial that number and follow through with whatever directions appear on-screen in order to find out what it is.
2. Purchase Airtime
If you would like to recharge your own mobile phone, all that is required of you is dialing *894* followed by the amount desired and #. For recharging other phones though, it will be necessary for one to enter both the amount as well as the receiver's phone number. The correct process in this instance should be *894*Amount*Phonenumber#.
3. Transactions
To send money to another bank account, you will need to enter *894* followed by the amount of funds and then your account number before pressing #. (i. e *894*Amount*Accountnumber#).
Conclusion
With the information provided, you should now know how to get 5 5-digit PIN for First bank transfer. If you have any additional questions or comments, please feel free to leave them in the comment section below or visit and we will get back with an answer as soon as possible. Also, it is wise to stay informed of any updates by regularly visiting the First Bank website or speaking with their customer service representatives for the most current information on obtaining and using a 5–digit PIN code for transfers. Keeping in touch will ensure that you are aware of recent changes concerning procedures and policies.
Frequently Asked Questions
1. Can I create my 5-digit PIN online?
Yes, you can often create or reset your 5-digit PIN for First Bank transfers through the bank's official online banking portal. Log in to your account, navigate to the security settings, and follow the prompts to set up your PIN.
2. What documents do I need to provide to obtain a 5-digit PIN?
You will typically need to provide valid identification documents such as your national ID card, passport, or driver's license. These documents are used to verify your identity and protect your account security.
3. Can I use the same 5-digit PIN for other accounts?
It's recommended to use unique PINs for different accounts to enhance security. Using the same PIN across multiple accounts could increase the risk of unauthorized access if one of your accounts is compromised.
4. Can I change my 5-digit PIN?
Yes, you can usually change your 5-digit PIN for First Bank transfers. This can often be done through the bank's online banking platform or by visiting a branch and requesting a change.
5. What should I do if I forget my 5-digit PIN?
If you forget your 5-digit PIN, you can typically reset it through the bank's online banking platform or by visiting a branch. You'll likely need to provide identification documents and answer security questions to verify your identity.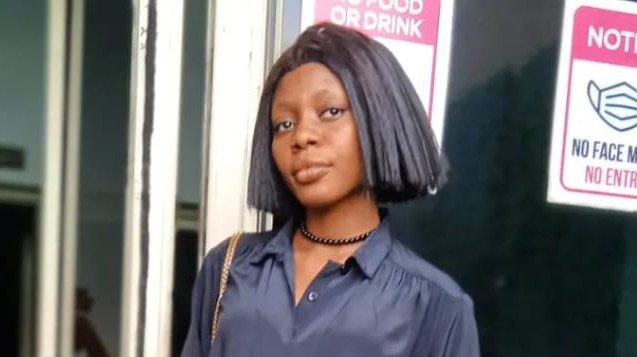 Belema Queen is a psychology and education graduate with a passion for writing SEO-driven content.
With expertise in keyword research, search engine optimization, and data analysis, she delivers high-quality, polished content across various industries.
Her background in psychology brings a unique perspective to her writing, resonating with readers effectively.