THE CONSIDERATIONS WHEN CALCULATING THE COST OF BUILDING A HOUSE

Building project is capital intensive and can sometimes be very challenging due to unforeseen expense or incorrect calculations. In whatever be the case, building project has never been a project with a precise cost.
Most building contractors end up having problems with their clients due to lack of understanding from the client-end as well as improper calculations from the contractor's end.
In reality, whenever misunderstanding springs up someone or the both has got it wrong.
From the foundation marking to the painting stage of any building is a tedious work filled with so many uncertainties.
While a contractor may be able to give a quotation of approximate cost another contractor may give you something entirely different or twice bigger to be the cost. It will be inappropriate to assume that the one with cheaper cost is better.
Rather, let their detailed plan of expenses be put on paper for proper evaluation.
In planning to build your house you will need so many hands irrespective of how experienced you are on it.
Therefore to try to do it alone except when you have planned to build the house at a slow pace. Meaning, the time that you finish building the house does not really matter. In that case, you can gently plan and execute the plan smoothly.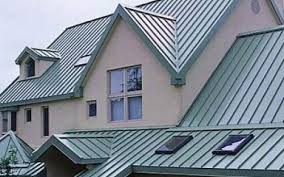 WHEN A CONTRACTOR IS REQUIRED
If you are building more than simple two-bedroom apartment and does not have a fixed time that you need the house to be ready. In this case, you have all the time to go to the market yourself buy the items you need and call the laborers or the skilled men to come and do the work for you.
This process is less cost effective, ensures quality of materials as you desired, and helps you to monitor and ensure what the workers are doing suits what you wants them to do. It as well makes possible to carry out the work at your free time or days for proper monitoring especially the weekends.
However, when the reverse is the case, you will need a contractor in order to facilitate your building project and help you to hit your target. Though costly, it will relieve you of so many stress associated with building projects.
Hiring a good contractor is very important because experience counts. Ensure the contractor shows you the previous work carried out by him. Evaluate those works to known if the match-up with project at hand in terms of cost, designs, etc.
When you are convinced that the contractor can deliver the project no based on verbal conviction but on what you have seen.
Then proceed to the next stage which is to give you a properly detailed plans and material costs for the entire project including the labor costs. A good contractor can give you such details.
THINGS YOU MOST CONSIDER WHEN CALCULATING THE COST OF BUILDING YOUR HOUSE
As at the time the contractor was writing the cost of material in the contract details he uses the market price as at that moment to bill you as a client. However, along the line prices of items might change significantly such that it could affect the overall initial cost.
Therefore, consider the following from the Detail given by the contractor:
Market Inflation rate: This is very import especially for countries with very unstable economy. A month gap can create a significant rice change. If a knowledge like this wasn't provided the both parties may end up blaming each other.
Put an estimation: when your contractor say 10,000 blocks will be used in total. Assume it to be 10,500 or 11,000 blocks because there may be some areas that may come later to take more blocks than that was expected such is common with building projects.
Specify your Quality Clearing: It is very important that you let your contractor know the exact quality you want if possible go by a brand name and ask him to send you a picture of any othe product before buying and using them.
The reason is that, your quality assumption may be substandard in the eyes of your contractor who may prefer to go for costlier and higher quality, such will incur more cost as well create friction for both of you later.
However, the reverse of the mentioned issue can still be the case, such is where the contractor goes for cheaper materials while the clients eyes the quality and expensive ones.
Ask Questions on Time: There is a different between asking questions and asking the question on time. Don't wait until the materials have been brought, or installed before you can ask the contractor the cost and the quality or seek an outsider to evaluate the quality.
Get your contractor to revel details of every materials even before there are to be purchased.
Avoid waste: To avoid waste follow the closest estimate quantity and always bargain with merchants for possible return of remainders for non-damaging items like the PVC pipes, steel rods, etc. The returned materials can be purchased back from you at a cheaper rate.
Monitor your Contractor closely: it is good to trust someone but when it comes to building projects, that is not advisable the reason is that if you do not monitor the person closely you may assume the person is stealing from you when actually such thing never occur.
However, in most cases the contractor may actually be selling off some of the left over materials that are unused or misuse the specified materials and force you to buy more materials than earlier specified in the contract details.
CONCLUSION
These little approach can go a long way to minimize the possible quarrel and lack of trust that usually occur between clients and contractors on building projects. It as well ensures proper completion of your building project in most economical approach.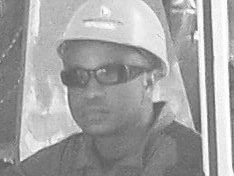 Philip is a graduate of Mechanical engineering and an NDT inspector with vast practical knowledge in other engineering fields, and software.
He loves to write and share information relating to engineering and technology fields, science and environmental issues, and Technical posts. His posts are based on personal ideas, researched knowledge, and discovery, from engineering, science & investment fields, etc.
Please, subscribe to our email list and follow our social media pages for regular and timely updates.
You can follow EngineeringAll social media pages by typing "@ EngineeringAlls" in any social media search form (Facebook, Twitter, Linkedin, Pinterest, Tumblr, etc).
You can submit your article for free review and publication by using the "PUBLISH YOUR ARTICLE" page at the MENU Buttons.
If you love this post please share it with your friends using the social media buttons provided.