Why Engineers Use Bamboo For Building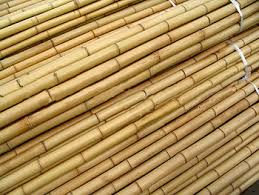 When it comes to building projects, everyone involved will find any possible way to make extra money, or the client may be the one finding it difficult to release enough money to work according to the laid down standards for building projects.
It is a normal thing for some construction companies embarking on large building projects to always use the scaffolds which stands as the standard according to safety rules to ensure the proper safety of the workers climbing on the erected structures to carry out one activity or the other.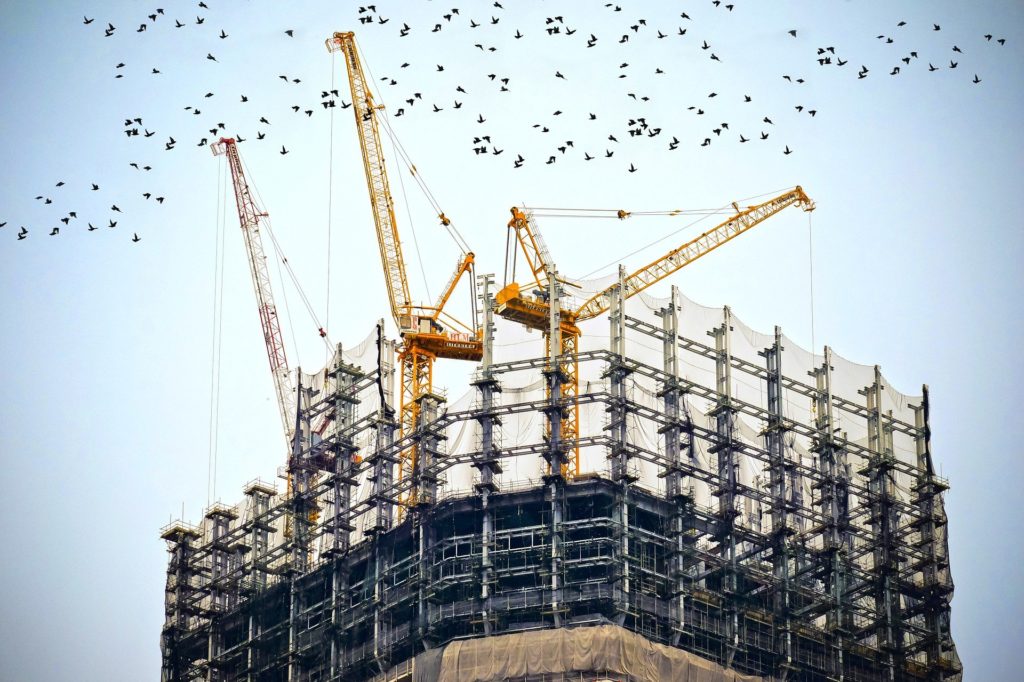 Any structure erected for the purpose of building projects should be firm enough to withstand the vibrations coming from the footsteps of the workers delivering cement, concretes, and blocks, and the engineer taking a supervisory work on the finished stage of the project.
Safety rules recommend that erected structures for the building should be made strong and inspected by a certified scaffolds inspector or erector before allowing the workers to use them.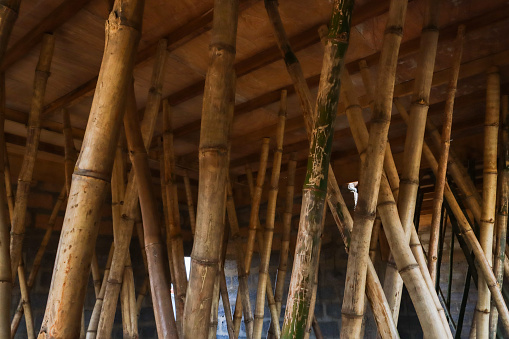 However, when it comes to the erection of structures for such purpose the only popular material known is the scaffold.
Scaffolds are pieces of small steel pipes of about 60mm to 70mm in their diameter joined together with shackles and torqued to obtain good rigidity used to form a big structure which bears platforms for human movements on it usually applied in building projects, waterfronts, oil rigs, and jetties, etc.
The number of scaffolds for structures varies according to the size and strength needed in the structure.
Scaffolds stand as a better option in terms of safety reasoning, but it has the disadvantage of being costly both in their renting and in the hiring of the scaffolders for their erection.
For that reason; some engineers may recommend bamboo sticks to their clients as a way of saving costs in the entire building project.
A bamboo stick is a common wood found in the bus or within residential areas of Africa and some other continents.
The wood has almost the same characteristics as steel pipes or rather is similar to the steel pipes used in the making of scaffolds with the exception that it has reinforced joints in sequential order along its longitudinal axis which usually forms a circle of thickness on those joints.
Bamboo has been found to be another alternative to steel pipes not just because of its appearance rather because of its ability to withstand high tensile stress and compressive stress in any application it is used.
It is noted that bamboo can carry the same workload that a steel pipe of similar size would carry notwithstanding the fact that the latter is a metal.
The source of bamboo's strengths has not actually been discussed in clearer detail but such strength can be attributed to the internal structure of the wood.
Top 7 Reasons Why Engineers Use Bamboo For Building Projects
It is almost the only wood that has all its internal units properly arranged in a longitudinal direction such that a brunt cutlass will find it difficult to make a quick cut on the wood because all the internal units which appear like small sticks of broom or brush and were properly arranged longitudinally giving no room for space hence giving the wood an unimaginable strength to withstand workloads.
THE REASONS / ADVANTAGES OF USING BAMBOO STICKS FOR BUILDING PROJECTS INCLUDE THE FOLLOWING:
Reduced cost when compared to erecting scaffolds.

Easy transportation and erection.

Carpenters and workers can team up to set up the bamboo structure.

Nails and ropes are the only materials needed for their joining.

When properly erected it can serve for the entire duration of the building project.

It has no problem with weather conditions, therefore does not become very hot during hot sun hours which steel pipe scaffolds have as a disadvantage.

It is easy to dismantle and such needs no experience because a carpenter can do it.
THE DISADVANTAGES OF USING BAMBOO STICKS FOR BUILDING PROJECTS:
The bamboo sticks usually become weak after each building project and may not be re-usable for such purposes again.

The surfaces of the bamboo stick are very silky and pose the danger of slipping and falling for the workers.

If the bamboo structure was not properly erected the entire structure may experience shear stress leading to its untimely collapse.

Its strength is not usually trusted by many workers, hence some do fear climbing

structures erected with bamboo sticks

The bamboo sticks may have projected parts on their joints which can be a source of injury to the workers.
Besides the above advantages and disadvantages, there are others that were not included so experience and research can still give more details concerning the bamboo sticks.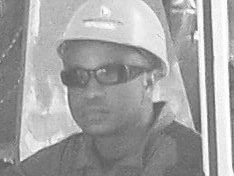 Philip is a graduate of Mechanical engineering and an NDT inspector with vast practical knowledge in other engineering fields, and software.
He loves to write and share information relating to engineering and technology fields, science and environmental issues, and Technical posts. His posts are based on personal ideas, researched knowledge, and discovery, from engineering, science & investment fields, etc.
Please, subscribe to our email list and follow our social media pages for regular and timely updates.
You can follow EngineeringAll social media pages by typing "@ EngineeringAlls" in any social media search form (Facebook, Twitter, Linkedin, Pinterest, Tumblr, etc).
You can submit your article for free review and publication by using the "PUBLISH YOUR ARTICLE" page at the MENU Buttons.
If you love this post please share it with your friends using the social media buttons provided.