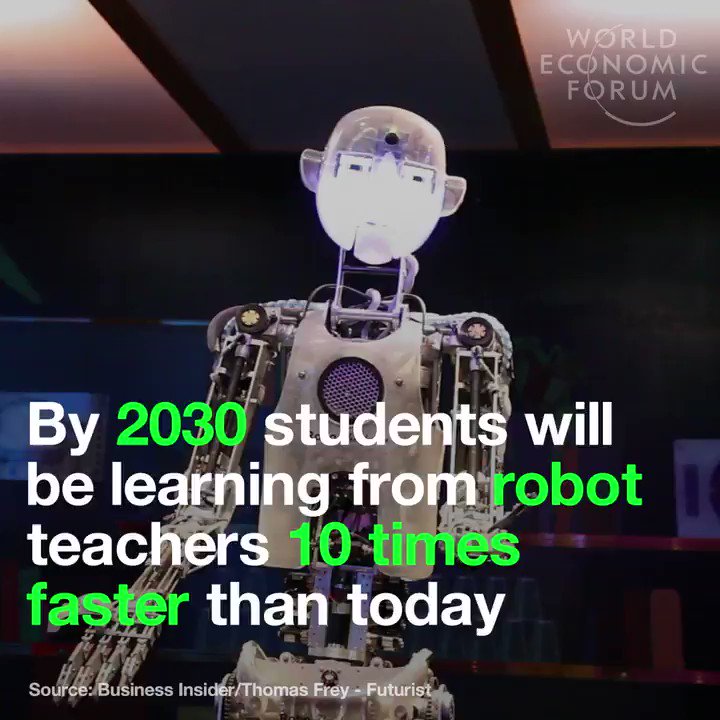 It sounds amazing, unrealistic, and unachievable but it has become a true fact that robots are coming with artificial intelligent\ce to replace humans in most of their jobs. The release of some futuristic robots has made it become more clear to those doubting such possibility.
The World economic forum Initially made their predictions of the various jobs and functions Robots are expected to have in the next 50 to hundred years and indite the areas such functions could be of help to humans. From the previous posts in that regard, Robots will be walking on the streets like humans, driving cars, operating surgery in hospitals, teaching in classrooms, and other crucial functions expected from robots.
Therefore the Robot developers are working tirelessly to ensure they meet up with these future expectations of robots, a good an example is the recent cheetah robot developed by DARPA research institute among other categories of robots such as the popular Sophia robot which is leading the trend of highly developed intelligent robots.
Despite all the competitions, inventions, and researches by different robots developers, the World economic forum has released another robot video to give the details and progress made so far on robots becoming classroom teacher by the year 2030. The video illustrated the practical approach being carried on the robots to check how effective and reliable their teaching could be. It is believed that when the robots will be ready their teaching capacity can exceed that of humans and may be more explanatory and understanding than human teachers, because of the programmable features of the various topics and courses the robots can be handling.
By 2030, students will be learning from robot teachers https://t.co/XwkXYHfOCT pic.twitter.com/yh7ENYWuD1

— Vala Afshar (@ValaAfshar) March 27, 2018
Originally posted 2018-03-27 10:26:33.