A new material known as nickel hydroxide-oxyhydroxide has been discovered as a new actuating material for robots. In a report released by the 'SEEKER', the material can enable scientists to build robots that can be powered by visible light. The material is known for its physical response to light in the form of a change of shape.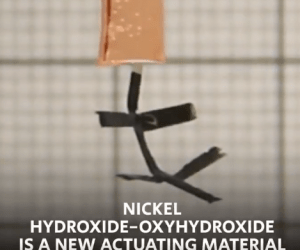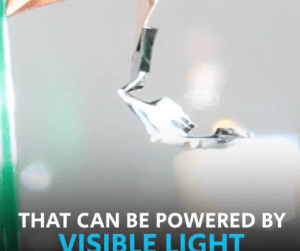 With such material, the future robots may become motorless rather, they will use light for their movement. Such technology has been found suitable for mini-robots movement and in the making of artificial muscles for bigger robots.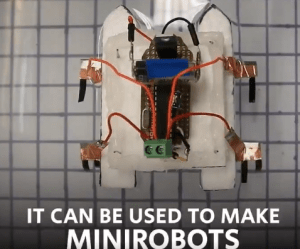 It is a lightweight and extremely strong material that can exert a force 3,000 times greater than its own weight. The mini-arm shown in the image below was built with 2 strips of the material.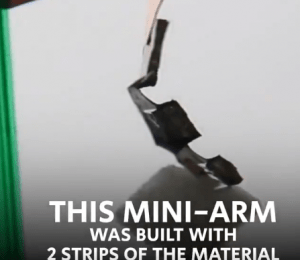 The arm can lift objects 50 times its weight as shown below.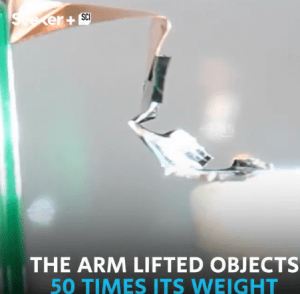 The mini-robot made with the new material was shown walking on the flow through the help of a visible light by bending and straightening its front leg.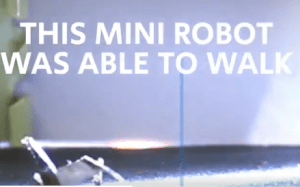 Its ability to make reasonable movement using visible light makes it ideal for the making of rescue robots. The new material has a higher advantage in terms of cost as it has been found to be very cheap and readily available. In its market cost, a square centimeter costs only 50 cents.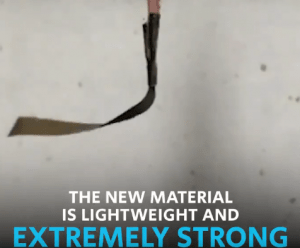 Another advantage found in the new material is that it can be fabricated in 3 hours, which is a considerable duration for commercial fabrication.
There is a prediction that such material could make today's robots appear like steam locomotives or first mobile phones compared to the motorless bots of tomorrow.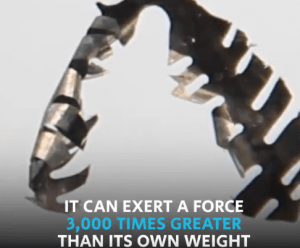 An invention such as this could help in making the future robots lighter, less expensive and consume less energy for their operations. However, the use of light for movement could possibly make the robots speed very slowly and may lack adequate directional control although not stated in the report.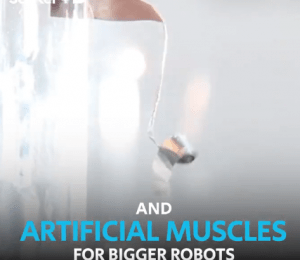 A technology such as this could remain under research for a long time, using it for practice or tests using mini-robots whose weight can make its movement very easy. Giant robots meant for serious applications may not find it easy to operate on that principle though not stated in the report.
Originally posted 2018-09-25 11:53:40.