Latest Samsung Z Fold 4/Flip 4, It Accessories and Watch 5 Pro
It is no longer news that Samsung is taking over the smartphone industry with outstanding designs and innovations. The company has been at the forefront in challenging other known giants in the industry which is the efforts that have made them among the top known smartphone industries across the globe.
In mid-2018, Samsung came up with the concept of producing a smartphone with a foldable screen, an idea that appeared almost impossible then due to the existing features of smartphones of 2018. Samsung embarked on the concept and successfully launch their first ever foldable screen smartphone which officially hit the commercial markets in 2022.
Many who are aware of this phone concept in 2018 may not know that it has actually hit the market. Samsung made the publicity of the smartphone simple by unveiling its functionalities via video clips. In addition, the smartphone came with unusual accessories.
One of the accessories is a Watch 5 pro which has been showcased in the video clip revealing its features as well as the features of other accessories that will follow the new smartphone.
The video below demonstrates the few features of the phone from the surface aspects.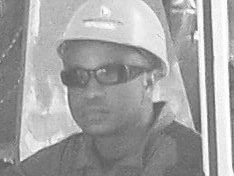 Philip is a graduate of Mechanical engineering and an NDT inspector with vast practical knowledge in other engineering fields, and software.
He loves to write and share information relating to engineering and technology fields, science and environmental issues, and Technical posts. His posts are based on personal ideas, researched knowledge, and discovery, from engineering, science & investment fields, etc.
Please, subscribe to our email list and follow our social media pages for regular and timely updates.
You can follow EngineeringAll social media pages by typing "@ EngineeringAlls" in any social media search form (Facebook, Twitter, Linkedin, Pinterest, Tumblr, etc).
You can submit your article for free review and publication by using the "PUBLISH YOUR ARTICLE" page at the MENU Buttons.
If you love this post please share it with your friends using the social media buttons provided.