Mytee Tech. Firm Unveils A Machine For Cleaning Of Carpets
The popular technology industry "MYTEE" has just released a new domestic machine meant for home cleaning purpose. Though the countries the machine can be shipped are few, the price can be said to be affordable.
According to their detail on Amazon, the machine can be shipped to the approved countries within 3 to 4 days. The price of the machine had been fixed at $2,873.85 which can be obtained from their amazon outlet which is inclusive of the shipping fee.
Features of the machine
It has 15-inch cleaning path.
It has adjustable 60-160 RPM.
High solution flow-6 jets.
6 vacuum slots.
Powerful electric motor.
The machine is said to have a high-performance rotary extraction tools which make the carpet cleaning to be very easy.
The cleaning head action will do the basic work of the cleaning which will make the user have less fatigue and ensure proper cleaning.
The machine cleaning action is consistent and can reduce the time used for home cleaning through the speed performance of the machine.
The horsepower of the machine electric motor made it very powerful such that it can clean and suck dirt at deeper or hidden locations.
It works to lift embedded soil and restore the carpet surface in an impressive way.
According to the sample that the picture appears in this post, here is some information about it:
The machine dimension is 15 x 30 x 50 inches.
The total weight of 83 pounds can be obtained from the machine in its full carton pack.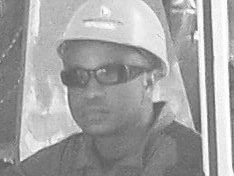 Philip is a graduate of Mechanical engineering and an NDT inspector with vast practical knowledge in other engineering fields, and software.
He loves to write and share information relating to engineering and technology fields, science and environmental issues, and Technical posts. His posts are based on personal ideas, researched knowledge, and discovery, from engineering, science & investment fields, etc.
Please, subscribe to our email list and follow our social media pages for regular and timely updates.
You can follow EngineeringAll social media pages by typing "@ EngineeringAlls" in any social media search form (Facebook, Twitter, Linkedin, Pinterest, Tumblr, etc).
You can submit your article for free review and publication by using the "PUBLISH YOUR ARTICLE" page at the MENU Buttons.
If you love this post please share it with your friends using the social media buttons provided.