Features of A Transformable Dragon Robot
Matt Haughey a lover of new technology based in Oregon USA, has taken to his social media page to share the video of a dragon robot which he said was made by the Japanese.
According to him, the robot was developed by Researchers from the University of Tokyo in Japan. The name of the robot was quickly given as a dragon robot due to its similarity with a dragon in appearance and behavior.
The dragon robot was the ability to transform its shape into different dimensions which is the function the researchers believed would enable the robot to pass through narrow spaces.
It is a flying robot with dragon characteristics which is seen as the major robot recently that mimics the real dragon. Though the video coverage did not point to any scientist's body for its coverage it was able to feature the dragon robot making its flight and transformation of shapes accordingly.
Matt may actually drop more detail about this amazing robot to enable the scientists to access it and the developers.
nightmare fuel: "Researchers from the University of Tokyo created a "drone dragon" which is able to change shape and fly through tight spaces" https://t.co/yqA0paXbxW pic.twitter.com/je9mAXib3D

— Matt Haughey (@mathowie) June 26, 2018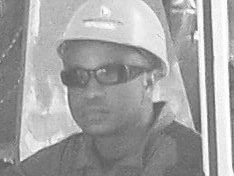 Philip is a graduate of Mechanical engineering and an NDT inspector with vast practical knowledge in other engineering fields, and software.
He loves to write and share information relating to engineering and technology fields, science and environmental issues, and Technical posts. His posts are based on personal ideas, researched knowledge, and discovery, from engineering, science & investment fields, etc.
Please, subscribe to our email list and follow our social media pages for regular and timely updates.
You can follow EngineeringAll social media pages by typing "@ EngineeringAlls" in any social media search form (Facebook, Twitter, Linkedin, Pinterest, Tumblr, etc).
You can submit your article for free review and publication by using the "PUBLISH YOUR ARTICLE" page at the MENU Buttons.
If you love this post please share it with your friends using the social media buttons provided.