FACTORS THAT AID THE BOTTLE MANUFACTURING INDUSTRIES IN NIGERIA
Bottle manufacturing business is one of the investments that many investors fear to dive into in Nigeria. It could be a lucrative investment if everything is done right. However, there are factors that can make this industry to strive. Some of those factors are:
THE LOCATION OF THE INDUSTRY: For a bottling industry to get massive patronage and easy distribution of finished products, the industry need to be cited where there are good number of other industries manufacturing products that needs bottling such as pharmaceutical industries, food and beverages industries, drinks and water making industries, and lots more.
Having a bottle making industry in the mist of these industries will guarantee a steady inflow of demands and distribution of your products.
THE QUANTITY OF OUTPUT: No matter the amount of money in your hand, the size of bottle manufacturing company you want to build will be determined by the number of industries in need of the bottles within the locality.
If you setup a bottle manufacturing industry with very high output beyond the demands of the nearby industries, you will need to get involve in competing with larger markets or even exportation business, this idea could be problematic for a beginner rather dominating your locality should be the first priority before targeting larger markets.
SOURCE OF RAW MATERIAL: There are two main types of bottle manufacturing one is the glass bottles manufacturing and the other is the Pet bottles manufacturing. Glass bottles manufacturing seems to be more expensive and tedious and requires glass making raw materials.
The pet bottles manufacturing is less expensive and requires polymer raw materials either from the petrochemical industries within Nigeria or importation of the raw materials. To setup a bottle manufacturing industry in Nigeria you need to consider the available of your raw materials and its steady supply.

However, if your intention is not to setup a bottle manufacturing industry in Nigeria rather you want to become a major distributor of manufactured bottles this post will give you the names you need to contact.
These bottle manufacturing industries are located in different places within Nigeria. They manufacture different ranges of bottles. Some specialized in manufacturing Pet bottles while some specialized in making glass bottles, if you are lucky you may come across the one that manufactures both the glass bottles and the Pet bottles all together.
All you need to do is to establish your contact with them and follow all the instructions, rules, terms and conditions to become one of their major distributor in the country.
Below is the list of top bottle manufacturing industries in Nigeria:
POLY PRODUCTS NIGERIA LIMITED
Km 2 Idiroko Road, Allover Bus Stop, Ota, Ogun State Nigeria
+234 802 432 7934, +234 708 888 2222
Poly Products Nigeria Limited manufactures all forms of PET bottles for the beverage, packaging and the chemical industries.
VICTOR OSCAR COMPANY NIGERIA
No 8, Owoola Street, Lagos – Abeokuta Expressway, Abebi, Ota, Ogun
0806 677 8313, 0818 175 8153
Victor Oscar Company Nigeria is into manufacturing of different types of packaging materials including pet bottles, preforms and others.
B-CARE INTEGRATED SERVICES LTD
1, Oluwatuyi Lane One, Celeste-Elite Quarters, Ado Ekiti, Ekiti
0806 683 3042, 0807 099 1572
B-Cate Plastic Industry is an indigenous industry specialized in the production of plastic pet bottles of different sizes e.g 200ml, 250ml, 300/350ml, 500ml, 750ml, 1000ml and 1500ml.
BLUE GOLD CORPORATE CONCEPT LIMITED
58/60 Adesina Amusan Street Off Old Otta Road By Ile-epo Bus Stop, Abulegba, Lagos Nigeria
+234 805 337 2946
Blue Gold Corporate Concept Limited is a manufacturing company that specializes on offering services on production and manufacturing of quality PET bottles, bottle caps and consultancy services.
GLASS FORCE LIMITED
Osusu-Umueme, Ogbor Hill, Aba, Abia State, Nigeria
082-300900
Glass Force Limited is an advanced bottling manufacturing plant in Aba, Abia State Nigeria.
LEXCEL GROUP
2B, Adewunmi Industrial Estate, Kudirat Abiola Way First Bank Building, Oregun, Lagos, Nigeria
+234 1 774 3561, +234 1 496 1945, +234 1 496 1946
Lexcel Group has one of its subsidiaries specialize in the manufacture of PET bottles and other packaging products for various segment from FMCG to medicine.
PET BOTTLES ABUJA
A92 Lias Estate, After Godab Estate, Life Camp, Kafe District, FCT, Nigeria
0703 411 8799, 0909 752 5679
Pet Bottles Abuja is a bottle manufacturing outfit that preforms, bottles and caps, also they handle bottle blowing services.
SUNGLASS LIMITED
Plot H-8 ,Kudenla Industrial Estate, Birnin Gwari, Kaduna State Nigeria
+234 805 649 1376
+234 62 237 1133
Sunglass Limited is a Nigerian bottle service manufacturing and marketing center for glass containers.
VFM WALKING LIMITED
KM 23, Lekki-Epe Expressway, Oko-Ado, Lagos, Nigeria
+234 808 432 9686
VFM Walking Limited is into the production of all kinds of bottles, PET bottles, bottle caps and other range of products in tissues, serviettes, kitchen towels and facial tissues.
WINXPET BOTTLING COMPANY
Suits/ICC Block Industry By Catering School Bus Stop Irete, Owerri, Imo Nigeria
+234 903 724 0352, +234 708 701 6179, +234 808 008 9040
WinxPet Bottling Company are basically into production, installation and supply of pet bottles, pre-forms, and other related products.
Please note that this list does not mean any endorsement, affiliation, or partnership with EngineeringAll.com, before committing any money make sure you visit the company address and ask people within the area questions about the company. If you are too busy to do that, you can hire an agent or agents within that city to verify the company for you before making commitment that involves payments.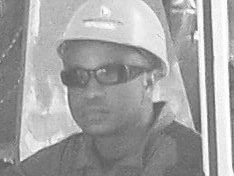 Philip is a graduate of Mechanical engineering and an NDT inspector with vast practical knowledge in other engineering fields, and software.
He loves to write and share information relating to engineering and technology fields, science and environmental issues, and Technical posts. His posts are based on personal ideas, researched knowledge, and discovery, from engineering, science & investment fields, etc.
Please, subscribe to our email list and follow our social media pages for regular and timely updates.
You can follow EngineeringAll social media pages by typing "@ EngineeringAlls" in any social media search form (Facebook, Twitter, Linkedin, Pinterest, Tumblr, etc).
You can submit your article for free review and publication by using the "PUBLISH YOUR ARTICLE" page at the MENU Buttons.
If you love this post please share it with your friends using the social media buttons provided.