How You Can Know Quality Aluminum Roofing Sheets
Have you considered buying roofing sheets for your building and you are contemplating on the quality and affordability? I think we have just gotten an answer to that.
Aluminum roofing sheet has become a leading roofing material in the Nigeria building materials market the reasons can be attributed to the beauty and affordability it offers.
But its affordability still relies on its quality, so to have a quality aluminum roofing sheet one must consider the cost. But in a situation where the money is available but the problem lies in identifying the quality type because even the quality ones still have their grades.
We will be taking you down to the whole details of identifying the quality you are looking for, all you need to do is to relax on your chair and gently go through the whole post content and other related articles.
We just came back from the building materials market a few hours ago with a new idea and I decided to drop it down here in gist time before it skips my mind due to other engagements.
There is a new way to check for quality aluminum roofing sheets, if you went through my previous posts concerning aluminum roofing sheets you will understand that more emphasis was laid on the thickness of the sheets as a sign of quality.
I just discovered that a new type of thick aluminum roofing sheets has been introduced. These sheets are not pure aluminum rather they are an alloy of iron and aluminum.
They have a similar appearance, color, shape, and designs to the original aluminum roofing sheets.
The sheets appear to be stronger than the former which is the original type but its likely disadvantage is that their colors will fade after some time revealing their true surface which will then introduce rust and corrosion in the long run.
One can identify this type of roofing from its unusual noise and elastic strength which normal aluminum roofing sheets do not have.
Let me highlight the properties of quality Aluminum roofing sheets and that of the counterfeit so you can know the difference.
CHARACTERISTICS OF QUALITY ALUMINUM ROOFING SHEETS
They are malleable and will not return to their initial shape after twisting any of the edges.
Quality aluminum roofing sheets do not make a loud noise when handling them.
If you twist any location of quality aluminum roofing sheets more than 10 to 15 times it will crack and break off.
If the sheet is colored you will not be able to see any color of the aluminum on the surface.
It has varying sizes in the market.
Thickness is the keyword for original aluminum roofing sheets, the higher the thickness the better.
It can last for years without any change of color.
It is highly resistant to rust and corrosion.
Its edges are not sharp
These and more are the characteristics of quality aluminum roofing sheets.
Knowing more about the counterfeit is just the reversal of the quality type.
They are stronger than the original aluminum sheets, such that they tend to return to the initial shape after twisting any edge.
They make some noise that nearly appears similar to that of iron-zinc roofing sheets.
They are very ductile and hard to break up during twisting which should have been an advantage over the original sheets except that they may lack resistance to rusts and corrosions.
The primary Metal color seemed to appear in some sports where the surface of the roofing sheets was scratched by external objects.
Currently, the sheets have only one size on the market and that is the size of the quality aluminum sheets.
The sheets have the likelihood of changing their color after some time.
Rusts and corrosion still remain the major potential damage factor to the roofing sheets.
The edges of the new roofing sheets seemed to be sharper than that of the original aluminum roofing sheets.
Conclusion
I hope the above comparison clearly differentiated the differences and I hope you will make the right decision while trying to buy quality roofing materials for your building.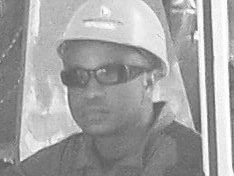 Philip is a graduate of Mechanical engineering and an NDT inspector with vast practical knowledge in other engineering fields, and software.
He loves to write and share information relating to engineering and technology fields, science and environmental issues, and Technical posts. His posts are based on personal ideas, researched knowledge, and discovery, from engineering, science & investment fields, etc.
Please, subscribe to our email list and follow our social media pages for regular and timely updates.
You can follow EngineeringAll social media pages by typing "@ EngineeringAlls" in any social media search form (Facebook, Twitter, Linkedin, Pinterest, Tumblr, etc).
You can submit your article for free review and publication by using the "PUBLISH YOUR ARTICLE" page at the MENU Buttons.
If you love this post please share it with your friends using the social media buttons provided.