Hand-operated Plastic Injection Machine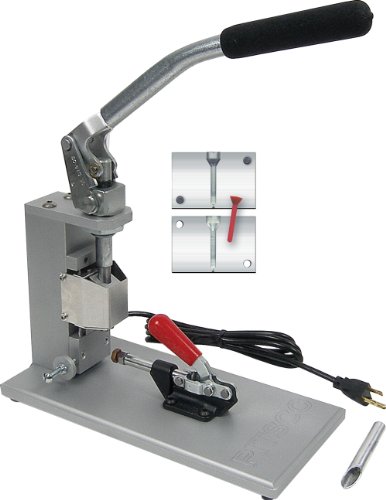 Plastic production is a lucrative business in this century based on the numerous availability of organic hydrocarbons in the form of crude oil and shell oil whose processing and residue bring monomers which is the basic raw material used for plastic production.
In the production process, monomers are processed into pellets or directly polymerized into the final plastic product.
Pitsco has just released a new small injection molding machine for experimental and mini production purposes. The machine can mold Golf tee and other mini products with plastic pallets using the injection method of plastic molding.
The machine is believed to provide students in grades 6-12 a hands-on activity that demonstrates injection molding. It has a self-regulating heater which warms up quickly then maintains a consistent temperature and melts LDPE pellets used for molding into golf tees with the included mold.
The golf tee injection mold has two aluminum plates to resist corrosion and tarnishing. The overall molding machine measurements are 22 x 6 x 14 inches which represent the Height, width and depth respectively.
According to pitsco's description of the machine, it melts LDPE pellets to demonstrate how molded plastic shapes are produced. Its reservoir can hold enough Low-Density polyethylene pellets (LDPE) which is sold separately to produce two golf tees with the included golf tee injection mold.
The machine mold is made of two aluminum plates to resist early decay from environmental attacks and the golf tee mold measures 2 x 3 x 1 inches by height, width and depth respectively.
The height of the golf tee mold is the vertical distance from lowest to the highest point, the width is the horizontal distance from left to right, while the depth is the horizontal distance from front to back.
It has durable steel base which provides stability during its use and an aluminum handle which resists corrosion and tarnishing. The injection molding machine comes with a scoop for transferring the pellets into the mold's reservoir and a 0.5 oz bottle of 20821 permatex super lube.
Based on the science education products incorporate applied math and science principles into classroom and homeschool-based projects.
Teachers I pre-K, elementary and secondary classrooms use science education kits and products alongside science, technology, engineering, and math known as S.T.E.M. curriculum to demonstrate the S.T.E.M. concept.
The machine will actually serve as a practical experiments to S.T.E.M. students in the science education projects which include a broad range of activities such as practical experiments in engineering, aeronautics, robotics, energy, chemistry, physics, biology, and geology students, etc. on the process involved in the manufacturing of plastic products using the injection method.
Features of Hand-operated Plastic Injection Machine
Inside the machine box there are items that can be found and that include:
26720 Injection Molding Machine
13280 Golf Tee Injection Mold: aluminum plates (2); screws (2)
Pellet scoop
5 oz. bottle of 20821 Permatex Super Lube
Operating Instructions
However, those thinking of how to set up a plastic production industry can use the machine as a preliminary exposure to the concept of the productions and make product tests and possibly obtain qualities of products based of raw materials' combinations and variations which can become the bases of production process for the large industrial plastic molding machines set up.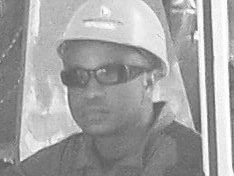 Philip is a graduate of Mechanical engineering and an NDT inspector with vast practical knowledge in other engineering fields, and software.
He loves to write and share information relating to engineering and technology fields, science and environmental issues, and Technical posts. His posts are based on personal ideas, researched knowledge, and discovery, from engineering, science & investment fields, etc.
Please, subscribe to our email list and follow our social media pages for regular and timely updates.
You can follow EngineeringAll social media pages by typing "@ EngineeringAlls" in any social media search form (Facebook, Twitter, Linkedin, Pinterest, Tumblr, etc).
You can submit your article for free review and publication by using the "PUBLISH YOUR ARTICLE" page at the MENU Buttons.
If you love this post please share it with your friends using the social media buttons provided.