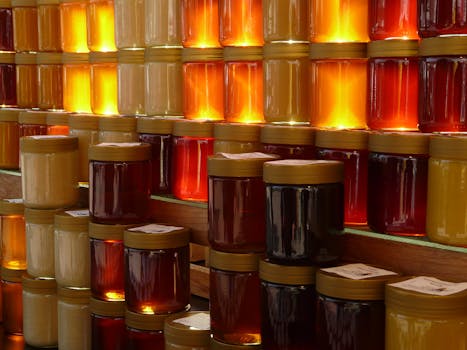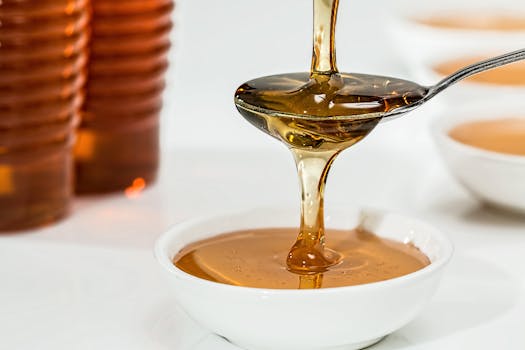 Identifying original honey had been a serious challenge to the consumers due to the rising counterfeit of honey in the market with each of them all claiming to be original honey. The fear this has brought to the consumers has prompted the need to reveal some of the secret ways of knowing original honey.
In the year 2014, most health practitioners in Nigeria revealed that over 60% of the honey sold in the market are not original and since then several publications were made on how to identify fake honey, but it seemed as though as the information is revealed some of those involve in such act finds ways to make their honey pass through the existing mentioned test methods. Today, we shall be dealing on the methods that are not popular and may hardly be manipulated, such methods are:
DIPPING INTO A MATCHES
If you have a stick of dry matches dip it into the honey and remove the stick, clean its surface up with dry cloth and then try igniting the matches stick by striking it at the matches box, if the stick is able to ignite, then it is a good honey if not then it is a bad honey. The ideology is that original honey has very low permeability property such that it will not easily enter into the matches stick in few minutes, but the diluted type will penetrate easily and make the matches stick wet and unable to ignite.
DROPPING INTO A BOW OF WATER
If has been discovered that original honey will not easily dissolve in water when dropped and left for about 10 minutes, and this property of original honey had been used to identify adulterated ones. If you take a spoonful of the honey you want to test and drop it into a bow of water, if it spread into the water immediately then it is not an original honey but if it remained in it position for up to 10 minutes, then it is an original honey.
DROPPING A CUBE OF SUGAR IN IT
Due to the low permeability property of original honey, it has been observed that it has very high resistant in the dissolving of a cube of sugar. If you drop a dry cube of sugar into the honey and observe that it remained dry and undissolved after 10 minutes, it shows that it is original honey otherwise indicate a sign of adulteration.
DROPPING IT IN OPEN SPACE TO CHECK FOR ANTS ATTRACTION
an original honey do not attract ants and insects, so a good test is by dropping it on a floor and check after 10 minutes if ants had gathered around it, if such happens then it is adulterated honey, if not, it shows the honey is original.
CHECKING THE BASE OF THE CONTAINER
Most fake honey will have some preservative materials thrown into its container and these materials sometimes will go and settle at the base of the container. One way of knowing fake honey is when you see such material at its base. Experience showed that original honey only contain bee materials such as dead bees or bee combs or parts, not any strange foreign material.
DOES IT HAVE EXPIRING DATE ON THE CONTAINER?
Another easier way of finding out that a particular honey is fake, is when the container is indicating an expiring date of the honey. In the real sense, original honey do not expire provided the container is properly closed and stored, it may stay for years without changing its properties, so specifying expiring date means its contents had been altered.
Originally posted 2017-09-13 14:20:52.