List Of Metallurgical Industries In Nigeria (2022) & Their Details
Metallurgical industries in Nigeria are not known for the making of steel and iron from raw material sourced from iron ore, if there should any among the list of metallurgical industries in Nigeria doing such in Nigeria the number will be very few.
However, based on difficulties most of the metallurgical industries seem to be into foundry and making of finished steel products using the metallurgical means.
Below are compiled list of metallurgical industries in Nigeria. The metallurgical industries' locations, major services, & contact phone numbers.
Universal Steels Ltd
1, Universal Steels Crescent, Ogba Industrial Estate, Ikeja, Lagos State, Nigeria01 492 5364, 01 496107401-4970175
Total Steel Ltd
Pent House, Plot 267, Etim Inyang Crescent, Victoria Island, Lagos State, Nigeria
Gas Land Company Limited
235 Ajose Adeogun Street Victoria Island
Ditaconconcepts
Lagos. 2 Akinbaruwa Street Surulere Lagos
Safreed Int'l Nig Ltd
Onitsha No 1/10 Gaius Close Nkpikpa Lay Out Off Osha/Owerri Road Obosi…
Virginedge Nigeria Limited
Igbor Bunik Networks Limited No 10 Metropolitan College Road Isolo Lagos
De-unique Gabrix Nigeria Limited
Lagos 6 Olu Femi Peter Street Okota Lagos
Xplus Trading Enterprises
Faloye Street Ketu-ijanikin Lagos
Fais Oil Company Limited
Lagos. 60a Campbell Street Lagos Island
Safreed Int'l Nig Ltd
Onitsha. No 1/5 Gaius Close Nkpikpa Obosi Anambra State
Conbrooks Energy & Minerals Ltd
Abuja. No 54 Lobito Crescent Wuse Ii Abuja +234
j.c Ventures
19 Odo Eran Sabo Osogbo Osun State Nigeria
Eclipse International Ex Solutions Ltd
Mt1 Gyero Road Opp Phcn Bukuru Jos Plateau State
Solid Earth Global Resources Limited
Suite 8 7th Floor j.d Gomwalk House House Jos, Plateau state.
[the_ad id="1188″]
Grace Resouce Consultant Ltd
Lagos. Km 277 Lagos-badagry Expressway. Amuwo-odofin Lagos
Adam Steel Limited
23 Apongbon Street Lagos State
Joy Petroleum Ltd
2/3 Oni Crescent Unity Estate Iju Water Works Agege, Lagos state.
Schistbelts Minerals Ltd
No. 30 Jose Marti Crescent Asokoro Abuja.
Eclipse International Solutions Ltd
Mt1 Gyero Road Opp Phcn Bukuru Jos, Plateau State
Westfield Geotreasures Limited
8 Adenuga Street Kongi Layout Bodija Ibadan Oyo State.
Nze Holdings ltd
No.58 Igweore Street Abakaliki Ebonyi State.
Judon Steel Investment Limited
Km 31/31 Badagry Exp. Way Orile – Iganmu Iron Market Lagos.
Earth Consultant Nig Ltd
92 Awlolowo Way Ikeja Lagos.
Vaneta Industry Ltd
Business Office. # 8 Akinsamoyin Suru-lere Lagos Factorry Vaneta Rd
Everbrothers Associates Ltd
146 Okota Road Okota Lagos.
Ocean track Shipping &Agencies Coy
1 Jacob Banjoko Street Off Seriki Aro Ikeja Lagos
Sudambik Properties
2nd Floor (Dansarari Plaza) Beside Nepa Office Wuse Zone 4 Abuja.
G and G Mining and Energy Nigeria Limited
F.C.T., ABUJA.
Hyundai (Steel Division) Corporation Nigeria
Plot 1668b Oyin Jolayemi Street Behind Eko Hotel Victoria Island.
Enoch Louis Construction
546 Ikorodu Road Majidun Ogolonto, Lagos state. Phone:01 261 4231, 01 262 3566
Universal Steels Ltd
1, Universal Steels Crescent, Ogba Industrial Estate, Ikeja, Lagos State, Nigeria
01 492 5364, 01 4961074
01-4970175
Hongxing Steel Company Ltd
Plot 60C Amuwo Odofin Industrial Scheme, Amuwo Odofin, Lagos
0812 221 3228, 0816 895 6510, 0903 057 0657
Northern Steel Mill Nig Ltd
34/36, Allen Avenue, Ikeja, Lagos State, Nigeria
Pidna Nigeria Limited
496 Ikorodu Rd Opp Ecobank Plc Ile-ile Bus Stop Ketu Lagos
African Steel Mills Nigeria Ltd
Plot 337 Odogunyan Street, Ikorodu, Lagos State, Nigeria
0803 670 7641, 01 277 3400
Home
Nigeria Gas and Steel Ltd
Lagos. Plot 24 Ize-iyamu Street Off Billings Way Oregun Industrial Area..
Ghalayini Nigeria Ltd
19A Cameroun Road, Ikoyi, Lagos STate, Nigeria
0803 400 4500, 0709 800 5758
http://www.mirageghalayini.com/company.html
Foshan Honstar Aluminum Products Co., Ltd
Taiping Industrial Area Dali Foshan Guangdong China
Apedchimzy Integrated Service Ltd
Km 10, Lekki-Epe Expressway, Alafia, Lagos State,, Nigeria
0806 055 7984, 0803 327 6731, 0703 085 5700
0806 759 0818
Sunflag Iron and Steel Ltd
4 Lisa Street, Odogunyan, Ikorodu, Lagos State, Nigeria
0706 373 5051, 0813 353 2303, 0903 057 0657
Steel And Wire Manufacturing Company Ltd
380 Ikorodu Road, Ikeja, Lagos STate, Nigeria
0803 593 0930, 0903 057 0657, 0803 424 2662
01 497 1907
Olaiya Fabrication Ltd
187, Ikorodu rd . Mile 13 1/2 Adekunle Bus Stop, Ikorodu, Lagos State, Nigeria
0818 129 7306, 0803 584 6404
Etit Commercial Enterprise
Lagos. 26 Oluwasanmi Close Mafoluku Oshodi Lagos State
Samco Mining Production Ltd
Ishiagu Ivo l.g.a Ebonyi State
Coop Investors & Contractors Ltd
3162 Ibb Blvd Maitama Abuja
Elipse International Solutions Ltd
Mt1 Gyero Road Opp Phcn Bukuru Jos Plateau State
Okino Nigeria Limited
No.5 Meles Zenawi Close (Off Maitama Sule Street)asokoro-abuja.
D and K Nigeria Limited
Lagos 5/7 Queens Barracks Road Warehouse Road Apapa Lagos
Scholar Educational Services Limited
First Floor 93 Lebanon Street Old Gbagi. Ibadan. g.p.o Box 38678…
Atowuato Nigeria ltd
24 Pound Road, Aba.
Ahammadu International Ventures Ltd-Nigeria
11c Adisatu Street, Mafoluku, Oshodi, Lagos, Nigeria.,Phone:+234-8088775133/8033256371/1-2214514 Fax:N.A., email:co*******@ah******.org/av****@mu********.com
Web:www.ahammadu.org
Maso Ventures
Lagos. 20 Boyle Street Behind Watch Tower Onipanu B/stop.
Innovation Marketing Enterprise
Lagos. Zone B Block 5′ Suite 54 Aspamda Complex Int'l Trade Fair Complex
Southfield Mining Group
Enugu. No 9 Valley Crescent Enugu
Elephant Spud Resources Limited
Lagos. Plot 15b Road 27 Ikota-villa Estate Ikota-lekki Lagos
Cummins West Africa Ltd(Global Company:Cummins Inc-USA)-Nigeria
H/O:8, Ijora Causeway, Ijora, Lagos,Nigeria.,
Phone:+234-1-277-2880/812-899-0142,Fax:817-624-3296
email:ma**@cu***********.com/jo*******@cu*****.com
Web:www.cumminswestafricaltd.com/www.cummins.job
Global Consult Ltd
Abuja. 50 Central Commercial Road Abuja Fct Fct Abuja
Global Mandate Consulting Ltd(GMC)-Nigeria
No.2, Malange St,Wuse, Zone 4, P.O.Box 13525, Abuja, Nigeria
Phone:+234-802-700-0093 Fax:+234-806-866-7588
email:in**@gl*********************.com
Web:www.globalmandateconsulting.com
Joson Metal Ltd
Abuja. Plot 33 Idris Karim Wuse Abuja Abuja Abuja
Arrange Steel Ltd
Lagos. 13 Oba Ikotun Ave Ikeja
Tianjin Energy Resources Ltd (Onne)-Nigeria.
New Head Office (Under Construction):Plot 22, East West Road, Rumuodora, Port Harcourt, Rivers State,Nigeria: Existing Office: Onne Operational Base, Federal Ocean Terminal Oil and Gas Free Zone, Onne, Rivers State, Nigeria.
Phone:1+234-702-806-7993 Fax:+86-10-6445-9760
email:co*****@ti***********.com
Web:www.www.tianjinenergy.com
Aviede Trading Company
Awudu f.annex 115 Okumagba Avenue Warri Delta 332211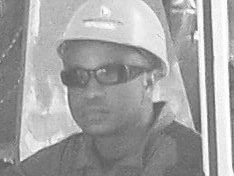 Philip is a graduate of Mechanical engineering and an NDT inspector with vast practical knowledge in other engineering fields, and software.
He loves to write and share information relating to engineering and technology fields, science and environmental issues, and Technical posts. His posts are based on personal ideas, researched knowledge, and discovery, from engineering, science & investment fields, etc.
Please, subscribe to our email list and follow our social media pages for regular and timely updates.
You can follow EngineeringAll social media pages by typing "@ EngineeringAlls" in any social media search form (Facebook, Twitter, Linkedin, Pinterest, Tumblr, etc).
You can submit your article for free review and publication by using the "PUBLISH YOUR ARTICLE" page at the MENU Buttons.
If you love this post please share it with your friends using the social media buttons provided.