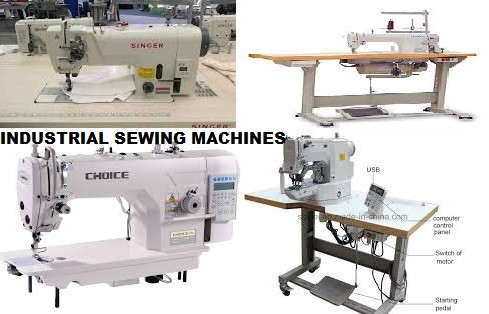 Industrial sewing machines are now the most widely used sewing machine among professional tailors considering the benefits it offers.
The 'Industrial' means it has special features that makes it unique from the existing sewing machines. It offers opportunity for mass-sewing, quick and clean sewing operations.
ADVANTAGES OF INDUSTRIAL SEWING MACHINES
When it comes to commercial tailoring business the best option for you is to go for industrial sewing machines because they are more reliable than the normal domestic Sewing Machine in terms of tasks it can perform.
The good aspect is that industrial sewing machines uses electric motors for their operations, hence, no manual pedaling job is needed.
The machine can withstand a long hour sewing operations. It can sew long fabrics and carries large rolls of threads making it possible to embark on a continuous sewing operations.
HOW TO SELECT THE BEST INDUSTRIAL SEWING MACHINE IN THE MARKET
There are many industrial sewing machines in the market, your ability to know the best option for your commercial tailoring business will be to your advantage. Brand names also play vital role in determining the best industrial sewing machine, however, your financial budget matters a lot.
The best way you can select a better industrial sewing machine with s to visit markets where the wholesalers are and take a physical view of all the brands and their prices.
Some commercial tailors can assist you with vital information as regard to the best choices in the market while your financial budget will help you to know what you can afford in the market.
Meanwhile, some dealers have good knowledge of the sewing machines features, some can as well provide information that can assist you with a better choice. Hence, the keyword is to ask and carry out survey before making your choice on the sewing machine.
PRICES OF INDUSTRIAL SEWING MACHINES
The latest price of industrial sewing machines are precise or prices closest to what you may get in the market. However, you must know that the following factors can affect any price difference you may encounter inside the market:
Your location
The Dealer (wholesaler or retailer)
Market (full-tailoring machines market or mixed –up market)
Date (The date this post was published as compared to the date you want to buy the machine)
Grade (the grade of the industrial sewing machine either a new one or fairly-used one)
The factors mentioned above could actually influence the real market price therefore it is important to put them into consideration.
As at August 2020, the price of industrial Sewing machines are:
| | | |
| --- | --- | --- |
| GRADE | BRAND NAME AND MACHINE DESCRIPTION | LATEST PRICE |
| New | Hudong Industrial Straight Sewing Machine | N50,000 – N60,000 |
| New | Emel Industrial Straight Sewing machine | N50,000 – N60,000 |
| New | Twolion Direct Drive Industrial Sewing Machine | N130,000 – N150,000 |
| New | Sumo Premium Industrial Straight Sewing | N40,000 – N50,000 |
| New | Twolion Industrial Straight Sewing Machine | N45,000 – N55,000 |
| Fairly-Used | Brother Industrial Straight Sewing Machine | N60,000 – N70,000 |
A table showing the price of industrial sewing machines
CONCLUSION
The above table shows the possible prices you can get in the Nigerian Markets. There are many brand names in the market whose prices were not added in the table. The above price list is to prepare your mind on what to expect as you visit the market.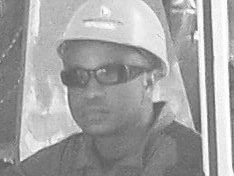 Philip is a graduate of Mechanical engineering and an NDT inspector with vast practical knowledge in other engineering fields, and software.
He loves to write and share information relating to engineering and technology fields, science and environmental issues, and Technical posts. His posts are based on personal ideas, researched knowledge, and discovery, from engineering, science & investment fields, etc.
Please, subscribe to our email list and follow our social media pages for regular and timely updates.
You can follow EngineeringAll social media pages by typing "@ EngineeringAlls" in any social media search form (Facebook, Twitter, Linkedin, Pinterest, Tumblr, etc).
You can submit your article for free review and publication by using the "PUBLISH YOUR ARTICLE" page at the MENU Buttons.
If you love this post please share it with your friends using the social media buttons provided.