In case of necessity or emergency, we as individuals need to have at least one fire extinguisher placed somewhere in our home, but it's not just enough to abandon them under the table because that's what most of us do, there's also a need to know properly how to use them so that if there is a fire breakout in your home for your safety, the safety of your home and the safety of your loved ones and property.
WHAT IS A FIRE EXTINGUISHER?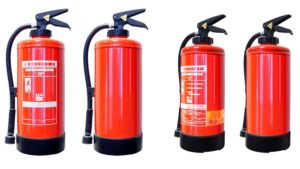 A fire extinguisher is a fire defence and shielding device that's used to extinguish, put out or put under control, little fires, most times in the circumstance of emergency.
Mostly, it is composed of a hand-held cylindrical pressure chamber that contains an extinguishing agent that can be released to put out a fire. Although some fire extinguishers are produced with non-cylindrical pressure chambers which are available, they are not very common.
HOW TO USE THE EXTINGUISHER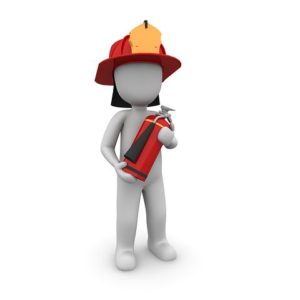 For easy handling for effective discharge, here are some tips on how to safely use the fire extinguisher.
Know the right fire extinguisher to use.
Fire extinguishers possess labels and very legible markings that show the types or level of fire and the types of extinguishers that you can use to put out those kinds of fires.
Examples of these classes are;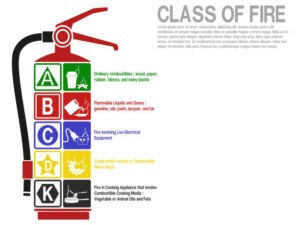 A-type fire for flammable material like paper, wood etc.
B-type fire for highly flammable solvents like gasoline, diesel etc.
C-type fire for faulty wiring of appliances.
K-type fire for cooking oil and grease.
Have a safe exit area.
Make sure you have a clear and easily accessible escape area.
This should be taken into consideration especially when deciding to keep the fire extinguisher in a safe place.
Keep your distance.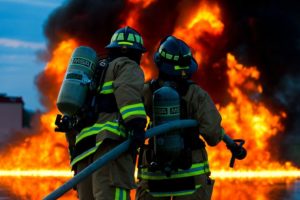 Make sure to keep a safe distance when battling the fire head-on. Keeping a safe distance of 5 to 8 metres when putting out the fire provides safety to your life and those around you.
Release the extinguisher.
When handling the extinguisher, do well to grab the pin on the fire extinguisher and pull it to destroy the seal.
Now you aim Perfectly.
Make sure to aim the hose of the fire extinguisher accurately at the base of the fire while keeping the horn of the vessel at a distance from your skin as it can react with your skin.
Then say squeeze.
After no.5 above, hold the lever of the fire extinguisher and squeeze to discharge the contents of the vessel towards the ground level of the fire and perform a "sweeping" motion at the base of the fire to put out the source of it.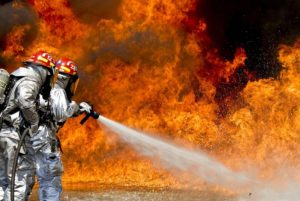 Watch out for other breakaway fires.
Keep an eye out for small breakaway fires to make sure other fire doesn't restart.
Now you can call the Fire department office to notify them of the fire if you didn't before you hosed the fire, to make sure it's fully extinguished.
Knowing how to use this device helps you to be safe and quickly take out fires even as they are ignited. I bet you didn't know this before.
Donald has been a well-known researcher on topics relating to engineering and science as well as other topics. EngineeringAll.com is one of the platforms he uses to interact with his royal audience as a hobby.
Though his posts may not be everything you need in certain topics, he promised to use research and personal experience to give you his best .
You can subscribe to our email form below my post to get regular updates regarding Donald's posts.
You can also use the 'FOLLOW US' buttons to follow EngineeringAll.com on its social media pages by typing @ EngineeringAlls in any of the social media search form.
Be part of our growth by sharing this post to your friends using the buttons provided below. Your comments and feedback will be welcomed and we will be glad to hear from you.