Why You Need Automobile Transport Business
A vast majority of consumers, automobile dealers, and organisations, around the world, depending on the automobile transport businesses to convey vehicles over long distances. This saves time, and money, and reduces the chances of wear and tear on their vehicles.
Technological advancements have helped in making automobile transport more effective. It has also increased its popularity as an Economically friendly way of conveying vehicles. Starting this business venture is profitable, and it requires good management skills and also a good financial base.
Steps on how to start an Automobile transport business;
1. Decide on what type of automobile transport business you want to go into.
There is an auto transport business that provides open car transport, which deals with moving regular/common vehicles. Special auto transport business that deals in moving vintage and exotic vehicles, and also Auto transport business that provide both types .
Open car transport makes use of haulers which exposes the car to the elements of the external environment. Enclosed car transport makes use of specialized car haulers that completely protect the car all around.
2. Make inquiries about the competition in your area.
Supposing a competitor already covers a large area of the Market, you have to consider specializing in one particular area, for example, transport of exotic cars.
3. Get a commercial driver's license from the appropriate department in your state:
4. Sketch a business plan, that includes your starting up capital and expenses, projected revenue, market, strategy for business, and marketing plan.
The business plan should include:
Executive summary: gives a picture of your business.
Company description: which describes what you're into.
Market Analysis: Do your homework on your industry, market, and competitors.
Business and management structure.
Products or services offered.
Marketing and sales: which shows how you'll market your business.
Funding Request: This means how much money you will need for the next 3 to 5 years.
Financial projections.
Appendix : This can include Résumé and permits
5. Source your capital for investment by presenting your business plan to a financial institution or a private investor.
6. Obtain your motor carrier number and transportation license.
This is usually issued by the transportation department in some countries.
7. Purchase Cargo and liability insurance :
You are required to carry insurance on each cargo in the automobile transport business. The amount varies with location.
8. Select a suitable location for your auto transport business.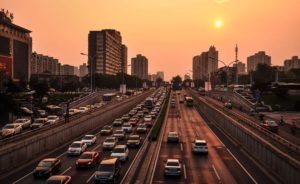 It has to be in a location with access to major routes. Space to load and unload the car haulers should also be available.
9. Employ the services of a legal practitioner to draw up transporting agreements and also contracts for employees if you're planning on recruiting people to work for you.
10. Buy all the equipment necessary for your business:
Do well to get all the needed equipment before starting up your auto transport business.
For a regular auto transporting business, purchase at least one open car hauler.
For a specialized auto transporting business, buy at least one enclosed car hauler, a winch, hydraulic liftgate, and high-strength tie-down straps.
11. Meet up with transporting brokers so that they can get you into their subcontractor's list:
This is to say that they can hire you to transport cargo for them.
12. Make use of social media and the internet to advertise your business.
13. Open your automobile transport business.
Reference: Wikihow
Donald has been a well-known researcher on topics relating to engineering and science as well as other topics. EngineeringAll.com is one of the platforms he uses to interact with his royal audience as a hobby.
Though his posts may not be everything you need in certain topics, he promised to use research and personal experience to give you his best .
You can subscribe to our email form below my post to get regular updates regarding Donald's posts.
You can also use the 'FOLLOW US' buttons to follow EngineeringAll.com on its social media pages by typing @ EngineeringAlls in any of the social media search form.
Be part of our growth by sharing this post to your friends using the buttons provided below. Your comments and feedback will be welcomed and we will be glad to hear from you.