How to repair a damaged SD card? An SD card also referred to as a memory card, possesses a few reads/write cycles because of their use of flash memory.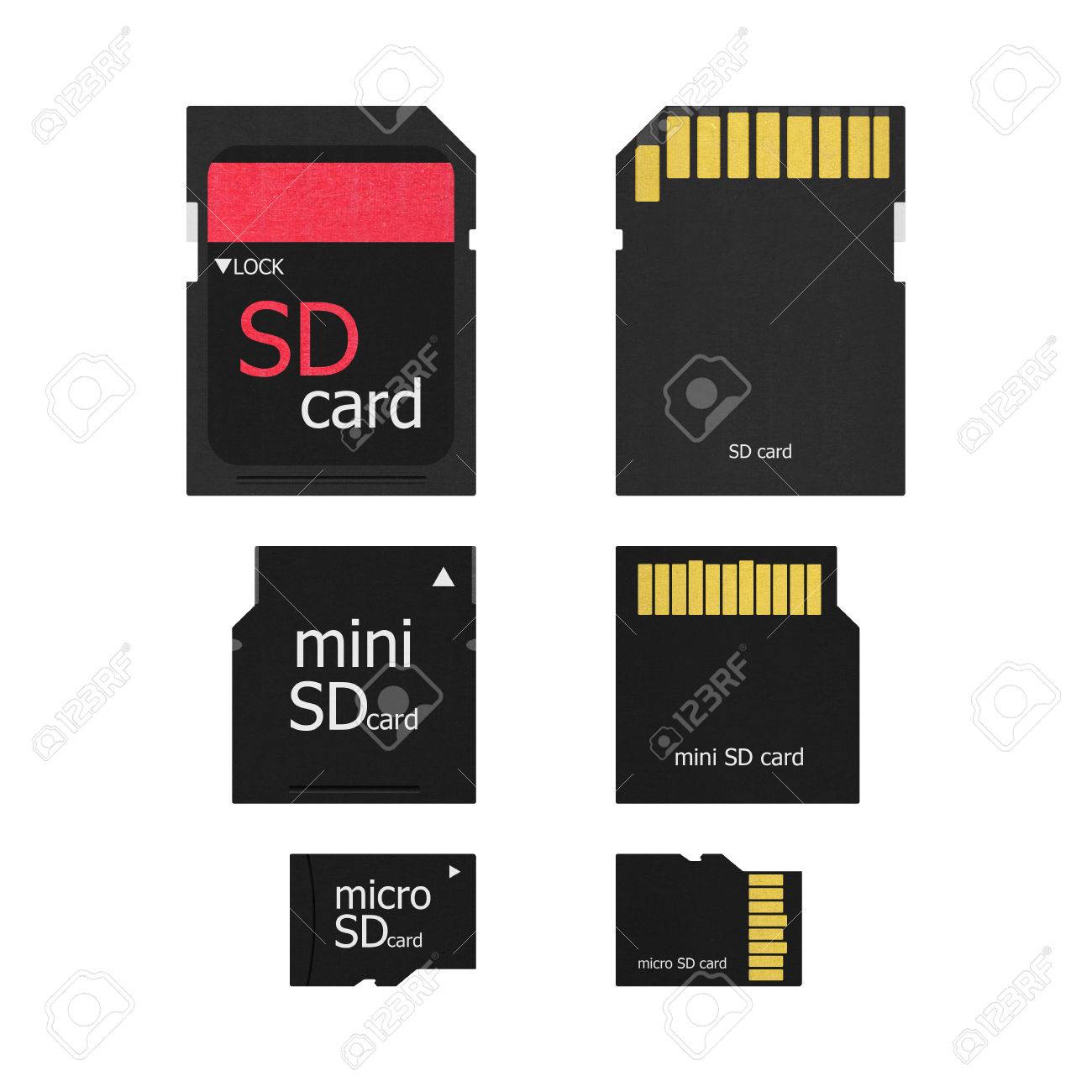 Comparable to USB flash drives and solid-state drives, SD cards also rely on flash memory, which imposes a restriction on the frequency of data writing and deletion (typically approximately 100,000 cycles). Consequently, the longevity of your memory card will decline with prolonged usage. To avoid loss of data and files, we will make a comprehensive guide on how to repair a damaged SD.
What is an SD Card?
An SD card is a small, secure digital flash memory card that can be used to store data for various devices. It stands for Secure Digital and comes in different capacities ranging from 8MB to 256GB or more, depending on the device it's being used with. The cards usually come embedded into laptops, phones, cameras, and other electronic equipment, but can also be purchased as an external storage solution if needed. These cards can be used over a long period of time, but to know if the card is getting damaged, a major sign is frequent crashing and freezing when you try to access the SD card's files. If you notice this, it is advisable to back up your files.
How to Repair a Damaged SD Card?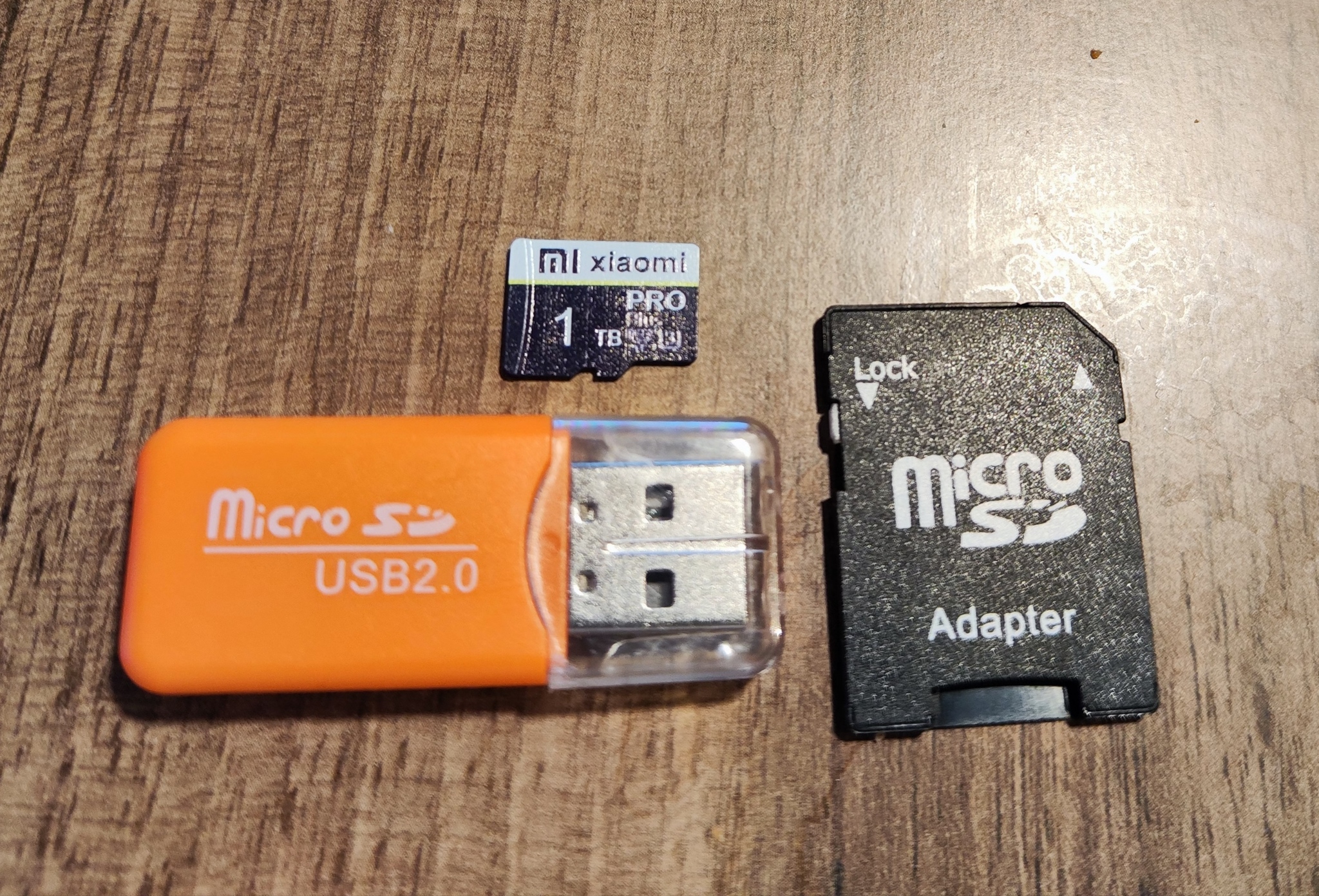 Micro-SD does not only serve as file storage but can also be configured to function as an extension of internal storage, facilitating the installation of applications. Below are practical steps for rectifying a damaged SD card:
1. Fix SD Card by Format
If you've attempted to remove and reinsert your card and it still doesn't work, the next step would be to format the card. It's possible that the SD card has been corrupted by a virus or bug, therefore a format might be the solution. For those interested in resolving a corrupted SD card issue on an Android device without data loss, you can use Data Recovery Software on a computer. By placing the SD card into a card reader, you can extract and back up your data. Once the backup is complete, you can then proceed with the formatting process.
2. Fix an SD Card with an Android Phone
If you do not have access to a computer, follow these instructions to fix a damaged SD card on an Android device:
Go to your phone settings.
Move downward and choose storage.
Your SD card should appear under portable storage. Click the three-dot symbol next to it.
From the choices, choose the "Format" selection. A pop-up message will appear, notifying you that all your data will be deleted if you continue.
To continue, confirm the format by clicking the okay prompt.
This procedure will automatically fix your SD card using your Android phone.
3. Fix an SD Card with a Computer
You can opt into formatting the SD card using a computer if your Android phone keeps displaying an error warning that it cannot recognize the SD card.
Install or connect the Android SD card to your computer. ( You connect it to the PC using the card reader or an external USB card reader).
Then open File Explorer on your computer.
Scroll down to find the SD card among the moveable storage devices by the left margin on your system.
Then right-click it.
Choose a format.
Set the file system of the SD card to FAT 32.
To begin formatting the card, click Start.
Click OK after the formatting is finished.
Note: A brief check on the PC should take care of any small bugs on your SD card, saving you the trouble of having to correct them using the same procedures, but you should select a rapid scan rather than a format. If a rapid scan fails, you may alternatively use a deep scan to check and repair problems on your corrupted SD card. However, SD cards that have been corrupted need to be formatted. However, a corrupted SD card cannot be fixed with a simple scan.
4. Fix a Corrupted SD Card Without Format
For Android smartphones and your PC, you may find several SD Card Repair options online. If you want to repair your SD card, find a reputable brand with positive ratings and give it a shot. The only option for fixing an SD card without formatting it is by replacing it with a new one. Depending on the storage capacity and quality you choose, a new SD card should cost between three to four thousand naira. While purchasing a new SD card, make sure you buy from a reliable source. Because SD cards are so delicate, invest in a decent, long-lasting one if you want to store critical data on them.
How to Restore Data from a Corrupted SD Card?
The first thing to do if your SD card becomes corrupt is to restore files from it. Getting back files before the restoration procedure begins is recommended because data loss is a possibility. You can attempt the file recovery methods listed below:
1. Use EaseUS Data Recovery Software
When dealing with an SD card that has become RAW or needs formatting. Use EaseUS Data Recovery Software for quick and reliable data retrieval. This software is suitable for recovering lost files because of various common scenarios, such as unintentional deletion or formatting. In addition, it allows users to scan SD cards from popular brands such as SanDisk, Transcend, and Lexar. Using EaseUS Data Recovery Wizard is easy; merely follow the few steps listed below:
Preview and restore the data with the help of an intuitive user interface, making it well-suited for all users, users, and even non-technicals.
Connect a corrupt SD card to a PC.
Using EaseUS data recovery software for restoring data, as it applies to other storage mediums such as USB flash drives, CF cards, etc.
Navigate through and preview files safely, with its simple user interface suitable even for those who are not tech-savvy.
2. Show Hidden Files on the SD Card
This is a way of fixing a corrupted SD card that shows that your file is empty. The data may disappear if your SD card suddenly seems empty or if it only displays a portion of the data after correcting the corruption problem. The alternative method is to search for SD card hidden files:
For those looking to view hidden files on an SD card, there are a few simple steps that can be taken. First, the user must connect the SD card to their computer using a compatible reader.
Once connected, they will probably need to change the folder settings in order for them to view all files and folders on it, even ones that may be hidden.
To do this, they should head into 'folder options', located under 'Tools' or 'Organize'. They then need to tick off 'Show hidden files and folders', before finally clicking 'Apply' and then 'OK' at the bottom of the window tab.
Now when exploring their SD card through windows explorer/finder any file marked with a small dot shall now be visible – these would've previously been classed as 'hidden' from normal browsing methods.
3. Turn to Manual Data Recovery Services
If EaseUS SD card recovery software cannot detect and locate the lost data on your SD card, there's no need to be concerned. You can still take advantage of EaseUS data recovery services as an alternative solution. You can connect with the experts from EaseUS Data Recovery for in-depth, personalized assistance. Their knowledgeable team will provide you with a free analysis and deliver services that'll help to get your data back. They can offer everything from step-by-step guidance on how to perform recovery tasks at home all the way up to a full manual recovery service by their specialists when needed.
Conclusion
Methods for repairing corrupted SD cards in Android phones mainly involve formatting the card. Prior to reformatting, it is important that you backup all your data as any files saved on the affected memory device will be lost during this process. However, If you cannot read or access data from a damaged micro SD card before attempting a repair, certain recovery software can allow users to get some of their information by using a computer system with suitable hardware and compatible operating systems such as Windows 10/8/7 & macOS High Sierra, etc. We hope you have learnt all there is on how to repair a damaged SD card.FIX
Frequently Asked Questions
1. What if all repair attempts fail?
If none of the repair methods work, it's possible that the SD card has suffered physical damage. In such cases, professional data recovery services might be necessary, although they can be quite expensive.
2. Is it a good practice to regularly back up data from my SD card?
Yes, regular data backups are highly recommended to prevent data loss in case of SD card failure or damage. Backing up your data ensures that you have a copy of your important files, even if the card becomes unusable.
3. Can using a high-quality SD card reduce the chances of damage?
Using a reputable and high-quality SD card can indeed reduce the risk of damage or failure. These cards are often more durable and reliable compared to cheaper alternatives.
4. Are there any built-in tools on Android devices to repair SD cards?
Android devices might have built-in options to format and repair SD cards. Check your device's settings, storage, or maintenance options to see if such tools are available.
5. Can I use chkdsk or similar tools to repair an SD card?
Yes, you can use utilities like chkdsk (Check Disk) on Windows or fsck (File System Check) on Linux to repair file system errors on an SD card. These tools can be effective in certain cases.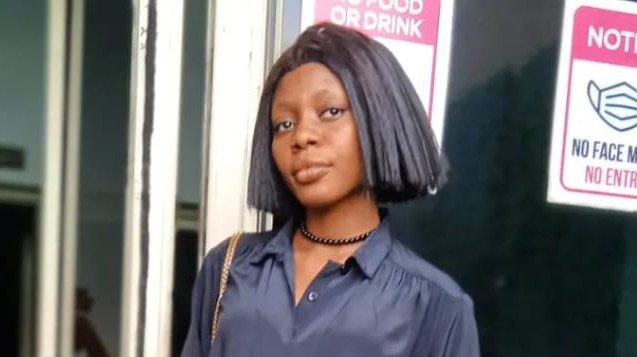 Belema Queen is a psychology and education graduate with a passion for writing SEO-driven content.
With expertise in keyword research, search engine optimization, and data analysis, she delivers high-quality, polished content across various industries.
Her background in psychology brings a unique perspective to her writing, resonating with readers effectively.