How to check my lost voters card online? If you recently lost or destroyed your voter's card, this article is for you. We will be giving practical guides on how to check and retrieve your voter's card online.

How to Check My Lost Voters Card Online?
Below are steps to take in order to search online for a lost voter card:
To verify your INEC voter status, go to the portal.
Fill out the necessary details on the INEC website for voter verification.
Click the 'Check Status' icon when you have finished entering all the necessary information.
The information from the card you lost would then be shown on your screen.
Note: If a voter loses their card prior to an election, they will need to apply for a new one. Upon doing so, they must explain the circumstances that led to them losing it in order for the application to be processed and approved. If the situation is deemed legitimate by authorities, then they will be issued with a new card as long as there are still more than 30 days until the election takes place.
How to Retrieve Voter Cards Online
Go to the INEC voter registration website right away. There would be a menu bar.
Click on it to sign up or log in.
Enter your email address and password to access your portal. If you don't already have an account, you might need to fill out the online registration form to get one.
You will be taken to your home screen after finishing the aforementioned steps.
Activate the 'Lost or Damaged PVC' icon.
On the 'Request a New Card' icon, click.
The information you used to register to vote would then be retrievable on a page.
Enter your first name, last name, and state to browse the INEC registration's list of details.
The relevant information would be readily available on your screen once the data you provided matched any of the record details.
Verify that it truly belongs to you by looking over the provided details.
Click the "Start Review" button first before clicking the "Accept" button next to the declaration caution. You have the option to not click the "Accept" icon if the details are not your own. If you come across any inaccurate information, you shouldn't click the "Accept" icon either.
You would then need to fill out a few additional fields that are required.
After that, you would have to supply a passport-style photo of yourself. To avoid having your application denied, be careful to examine the image for clarity. You should also use a white background when taking the photo.
You can proceed to physically finish the following steps once you have finished all the previously listed steps. It would be straightforward for you to request a new voter's card by going to any INEC office in your neighborhood.
Importance of Importance of Voters Card?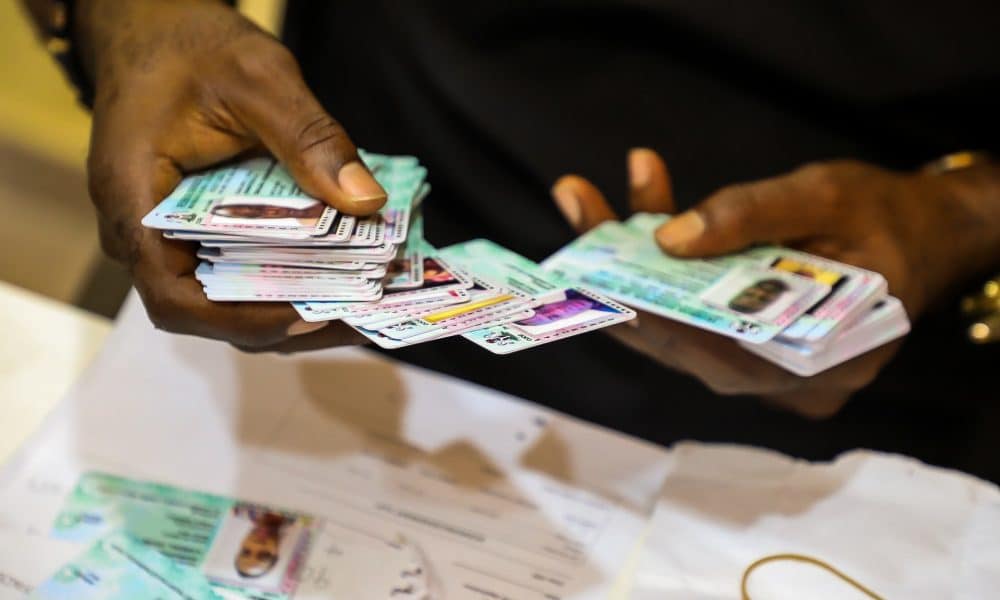 Here are a few reasons every citizen of age should have a voter card:
1. Means of Identification
The PVC, or Permanent Voter's Card, is a form of identification issued by Nigeria for its citizens. This card features the bearer's photograph and biometric data in order to confirm their eligibility when it comes to voting during elections. It serves as an important source of personal information that helps ensure only those eligible take part in democratic activities.
2. Civic Responsibility
Having a Permanent Voter's Card (PVC) demonstrates an individual's dedication to fulfilling their civic obligation and taking part in the democratic system. It motivates citizens to get involved in elections and offer input on how the nation should be governed.
3. Voting Eligibility
A valid PVC is necessary to vote in elections in Nigeria. It attests to your eligibility to vote in elections as a registered voter.
4. Prevents Fraud
Electoral fraud and multiple voting can be minimized through the use of PVCs, or Permanent Voter Cards. The biometric data stored on these cards makes it difficult for an individual to assume someone else's identity or vote more than once. Since a voter's identity is verified every time they present their card at the polling station.
5. Representation
Casting a ballot with one's PVC is an essential part of exercising democracy. It allows citizens to express their opinions and have a say in who leads them at all levels of government, from local city councils up to the presidency. Having this right gives people the ability to shape their communities and nations for the betterment of society.
6. Accountability
Citizens can hold elected officials liable for their deeds and policies by voting in elections and selecting leaders through the PVC. It is a vital instrument for making sure that leaders are receptive to the desires and wants of the populace.
7. Peaceful Transition
The use of Voter cards (PVCs) is essential to ensure a smooth transfer of power and the maintenance of political stability in a nation. When citizens believe that the voting process itself is reliable, it encourages them to resolve any issues they may have with election results through legal channels rather than resorting to unlawful means.
Conclusion
Keep in mind that the procedure for checking your lost voter's card online may differ slightly over time. For the most precise and recent information, always use the official website. Take action to make sure you can vote in forthcoming elections because your voter's card is a crucial document. We hope this has been educational to you. Let us know your thoughts in the comments.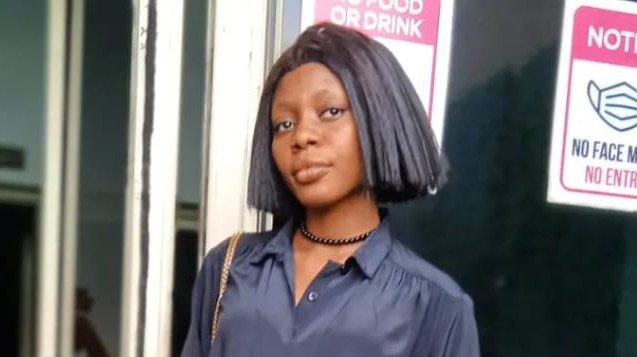 Belema Queen is a psychology and education graduate with a passion for writing SEO-driven content.
With expertise in keyword research, search engine optimization, and data analysis, she delivers high-quality, polished content across various industries.
Her background in psychology brings a unique perspective to her writing, resonating with readers effectively.