Features of a New Drone Meant For Air and Water Operations
Interesting engineering has revealed a newly made hybrid drone that flies both in water and in the air. The new drone is a water-resistant quadcopter named "aquadrone". It has the ability of capturing the images and live video of aquatic lives up to the depth of 57meters.
According to a source, the hybrid drone had been used for the fishing purpose in both salt sea water and fresh water. It is an ideal machine for precise pod baiting during fishing. It swims across the shallow level of the sea to capture all the data needed to launch a precise fishing attack.
The sonar pod reads at maximum depths of 57 and sends information that is up to 107 meters far.
Its waterproof helps the user to fish via detachable pods. It is well-equipped that its 4k film pod captures both underwater and aerial shots, therefore, it's a good device for precise bait drop during fishing using its fish pod and controlling everything remotely.
The drone is not artificial intelligence based machine rather it operates like the conventional drones which is remotely controlled mechanisms. As a small drone, it measures 516 millimeters X 516 millimeters square and has no negative effect while operating in salt and freshwater.
Below is a sample of the drone performance in a video coverage:
Hybrid #drone will go alive between in the air and water via @IntEngineering #tech #data #robot @MHiesboeck @JGrobicki @helene_wpli @DioFavatas @rajat_shrimal @Ronald_vanLoon @rajasdaithankar @reach2ratan @sebasincha @SpirosMargaris @HaroldSinnott pic.twitter.com/QxOBCijAsB

— Kohei Kurihara (@kuriharan) July 14, 2018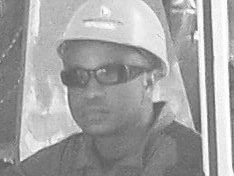 Philip is a graduate of Mechanical engineering and an NDT inspector with vast practical knowledge in other engineering fields, and software.
He loves to write and share information relating to engineering and technology fields, science and environmental issues, and Technical posts. His posts are based on personal ideas, researched knowledge, and discovery, from engineering, science & investment fields, etc.
Please, subscribe to our email list and follow our social media pages for regular and timely updates.
You can follow EngineeringAll social media pages by typing "@ EngineeringAlls" in any social media search form (Facebook, Twitter, Linkedin, Pinterest, Tumblr, etc).
You can submit your article for free review and publication by using the "PUBLISH YOUR ARTICLE" page at the MENU Buttons.
If you love this post please share it with your friends using the social media buttons provided.