FIRST STEP IN BECOMING A G-CODE PROGRAMMER
Though some had the foundational training in programming, such individuals will not find G-code programming difficult.
However, for those getting their first introductory experience in G-code programming.
It could take quite a long time to understand how programming works and how you can possibly become an expert in G-code programming.
G-code programming had been regarded as the lingua franca of CNC machines.
This does not mean other machine languages do not exist rather their existence is meant for a specific type of CNC machine rather than being recognized generally as a general language for all CNC machines.
In other words, G-code is the basic machine language that all CNC machines understand.
Becoming an expert in G-code programming means becoming an expert in the operation and manipulation of CNC machines.
With such skill, one could boost over $45,000 monthly salary in the U.S. and other civilized nations.
It is one of the most specialized jobs with few competitors.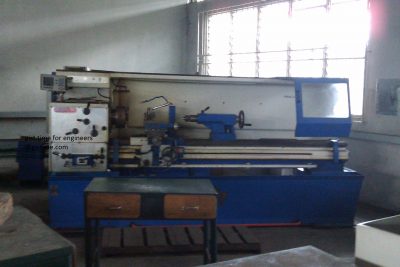 THESE ARE THE FIVE BEST APPROACHES TO BECOMING AN EXPERT IN G-CODE PROGRAMMING
Basically, learning programming skills requires patients and consistency in practice.
Mistakes and corrections are part of the learning process. Writing programs without a means of knowing your mistakes and correcting them is like writing on a piece of paper without looking at what you are writing to know if it is in a straight line.
So as a programmer, you need to patiently study, write, and look out for your mistake and correct them, that becoming an expert is just a matter of time.
The same principle applies to G-code programming learning.
YOU CAN ENROLL IN ONLINE COURSES
Taking short courses on G-code programming will expose you easily to the basic knowledge and assist your earning ability when doing your routine practice.
Some online courses can take up to two weeks, one month, or even more however, they may not be free of charge. In most cases, you may spend up to $1000 on the courses.
Due to the numerous information available online, one can still possibly find cheap or even free online courses the disadvantage is that the courses are not direct or live teaching training. Instead, it is a course that you just visit the website, download all the materials relating to G-code programming, and read yourself.
Some websites may not allow you to download the materials rather you will be required to read everything online.
The advantages of enrolling in an online course are worth the effort.
A G-code simulator such as "G-Wizard Editor" is one of the best in the software market.
Buy one G-code simulator that is user-friendly and use it to expand your skill.
The simulator enables you to run any G-code file you have created as though it is being operated by a CNC machine.
As the name implies, it simulates the G-codes you have written in a real-machine operation approach and tells you your mistakes and shows if some of your commands in codes can be executed or not.
Beyond indication of errors, the simulator is the best approach to becoming an expert in G-code programming because it gives room for virtual corrections and manipulation skills of the CNC machine.
An expert in CNC machining programs could write G-code for intricate machine parts manufacturing which other G-code or CNC machines programmers could find very difficult to write.
LOOK OUT FOR A CNC MACHINE FOR PHYSICAL PRACTICE
Beyond software practice, it is time to go physical. You now have the G-code programming skills, your G-code files always run smoothly on G-code simulators, you have written up to ten or more machining programs using G-code and tested all of them on your G-code simulator and the operation seems possible and no error was found.
That is good! However, as someone aspiring to become an expert, it is good to look out for a physical CNC machine for the actual testing of your programs to see it performed in a CNC machine.
It is possible that minor errors could exist that the software failed to point out though the chances are minimal.
Physical testing of your programs gives you confidence when writing another program in the future since you can relate the software operation with the real-world operations of the CNC machines.
MAKE FRIENDS WITH OTHER PROGRAMMERS
Assuming you have now become the expert you are looking for, you don't need to relax rather you need to build a network of friends who are programmers like you.
There is a need to share knowledge perhaps what you know about G-code programming is just a 50% knowledge of another G-code programmer.
Share your thoughts and learn from each other.
Besides that, the network will enable you to stay up to date with the latest programming languages and the differences from the ones you already knew.
CONCLUSION
The above five approaches will ensure your career part as a CNC machine programmer can rise to a professional level.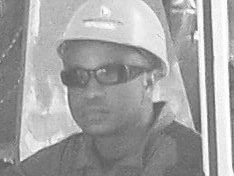 Philip is a graduate of Mechanical engineering and an NDT inspector with vast practical knowledge in other engineering fields, and software.
He loves to write and share information relating to engineering and technology fields, science and environmental issues, and Technical posts. His posts are based on personal ideas, researched knowledge, and discovery, from engineering, science & investment fields, etc.
Please, subscribe to our email list and follow our social media pages for regular and timely updates.
You can follow EngineeringAll social media pages by typing "@ EngineeringAlls" in any social media search form (Facebook, Twitter, Linkedin, Pinterest, Tumblr, etc).
You can submit your article for free review and publication by using the "PUBLISH YOUR ARTICLE" page at the MENU Buttons.
If you love this post please share it with your friends using the social media buttons provided.