4 steps on How to check First bank statement of account.
A bank statement is a complete record of all your account activities that will assist you in keeping track of all your expenses, income, and general financial inflow and outflow. 
A statement of account helps you to keep track of all your transactions.

It also stands as an evidence or proof. 
A Comprehensive Guide on How to Check First Bank Statement of Account
What Is a Bank Statement?
A bank statement is a document your bank sends to you on a monthly basis,  It is useful for summarising all transactions associated with your account for a given time. This includes deposits, withdrawals, and transfers
Important Purpose of Bank Statements 
1. Financial Tracking
Bank statements help you keep track of your spending, income, and overall financial transactions.
2. Proof of Transactions
It contains evidence of transactions which is helpful for record-keeping.
3. Budgeting
Bank statements help in maintaining a budget by showing where your money is coming from and where it's going.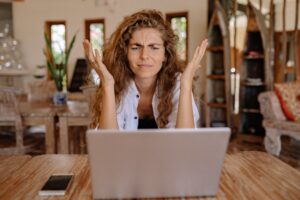 4. Detecting Errors and Fraud
Regularly reviewing your bank statements is the greatest way to stay vigilant.
Now that you know what a bank statement is, let's look at how to verify your First Bank statement of account with ease.
How to Check First Bank Statement of Account
First Bank offers several convenient methods for accessing and checking your bank statement. You can choose your preferences from the options below.
1. Internet Banking
First Bank's Internet banking platform is a secure and convenient way to access bank statements online. 
-Log in to your First Bank internet banking account with your username and password.
– Go to the online banking dashboard's "Accounts" or "Statements" section.
– Choose the account for which you want to know its statement (monthly or quarterly).
– To generate and show your statement, select "View Statement" or a similar option.
– You can then download or print the statement for your records.
2. Mobile Banking App
If you prefer to conduct transactions on your mobile device, First Bank has a user-friendly mobile banking app that will allow you to do so smoothly.
– download and install the First Bank mobile app.
– Enter your credentials.
– Go to the Statements tab.
– Select the account for which you wish to view it statement. 
– Select "View Statement" to access your statement.
– You can also store or download the statement to your mobile device for future use.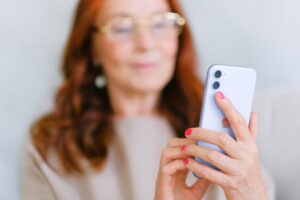 3. ATM
First Bank ATMs also allow you to check your account statement.
– Visit a First Bank ATM nearest to you.
– Insert your ATM card and enter your PIN.
– Select the "Account Balance" or "Mini Statement" option (the exact wording may vary).
– The ATM will print a mini statement that includes your recent transactions and current balance.
Please note that while this method provides a mini statement, it may not include as much detail as the statements available through Internet banking or the mobile app.
4. Bank Branch
If you prefer the traditional approach, you can visit the nearest First Bank branch to request a printed copy of your bank statement.
– Go to the bank branch during their working hours.
– Approach a bank representative or the customer service desk.
– Please mention the desired statement period when requesting a printed copy of your bank statement.
– You must complete a request form, and there will be a cost for this service.
Once you obtain your statement, thoroughly verify it to ensure that all transactions are correct. If you discover any unauthorized transactions, call your bank right away to get them resolved.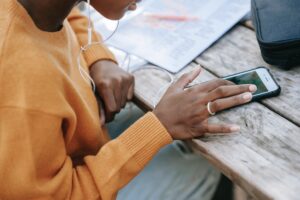 Additional Tips for Managing Your First Bank Statement
Review Regularly
Make it a habit to review your bank statement regularly every month. This will help you stay on top of your finances and catch any issues early.
Secure Your Online Access
 If you're using internet banking or the mobile app, ensure that you keep your login credentials and mobile device secure to prevent unauthorized access.
Save Statements
Consider saving digital copies of your bank statements on a secure device or cloud storage for future reference.
Set Alerts
First Bank allows you to set up account alerts for specific transaction types or balance thresholds. This will keep you informed about your account activity.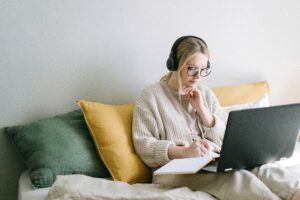 Conclusion
checking your First Bank statement of account is a straightforward process that can greatly assist you in managing your finances. Whether you prefer the convenience of online access or the in-person experience at a bank branch, First Bank provides multiple options to suit your preferences. Make it a habit to regularly review your statements to ensure your financial well-being and detect any potential issues promptly. 
FAQs
How can I check my First Bank statement of account online?
To check your First Bank statement online, log in to your Internet banking account and navigate to the "Accounts" or "Statements" section, where you can view and download your statement.
Can I check my First Bank statement through mobile banking?
 Yes, you can check your First Bank statement through the FirstMobile app. Simply log in to your account, go to the "Account" or "Statement" section, and select the desired statement period.
Victor Ochijele is a Biochemistry graduate skilled in SEO, WordPress, keyword research, and writing. He also brings experience in computer science, offering valuable insights to others.
With strong research and editing abilities, Victor creates engaging and memorable content. He enjoys playing football during his free time.
Overall, his passion for writing, combined with expertise in biochemistry and computer science, allows him to effectively communicate complex ideas.