Understand Why The Age Of A Car Engine Matters
Carbon monoxide, a product of chemical combustion in engines had been a major source of air pollution which contributes immensely to the pollution of the ozone layer, but the control of the gas had been a major challenge to engineers.
It will be gathered that the world emission regulatory body was established to curb issues relating to excess emission of gas such as carbon monoxide into the atmosphere which led to the control of internal engines gas emission which most engine manufacturers were made to obey or face sanction in their engines due to excess gas emission.
In regard to the above, major auto manufacturers are investing heavily to ensure their engines meet up with the international standard.
It is believed that a good and standard engine will have smooth combustion of fuel which shall lead to complete combustion process and release of less carbon gas to save the devastating effects of gas emission in our environment.
However, technologically it can be reasoned that combustion engines will tend to deviate from their set standard of emission as their days' progress, the following are what could make it possible:
The normal clearance and allowance expansion that do occur at the overhead valves following the long time usage of the engines.
The expansion in the engine cylinder wall due to the smooth and continuous wearing and tearing of the wall particles.
The congestion of carbon monoxide in the exhaust tank and hose.
The defects coming from the valve springs and timing errors, etc.
Therefore judging it scientifically, it can be said that the age of combustion engines has a lot to do with their ability to maintain the emission standard.
So any consumer that is very interested in knowing or keeping the emission standard should consider the age of the engine and ensure the parts mentioned above are changed when the engine has reached a particular age.
Conclusion
What do you have to say concerning this? Drop your comment.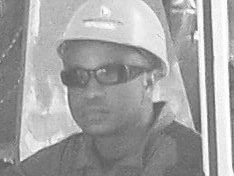 Philip is a graduate of Mechanical engineering and an NDT inspector with vast practical knowledge in other engineering fields, and software.
He loves to write and share information relating to engineering and technology fields, science and environmental issues, and Technical posts. His posts are based on personal ideas, researched knowledge, and discovery, from engineering, science & investment fields, etc.
Please, subscribe to our email list and follow our social media pages for regular and timely updates.
You can follow EngineeringAll social media pages by typing "@ EngineeringAlls" in any social media search form (Facebook, Twitter, Linkedin, Pinterest, Tumblr, etc).
You can submit your article for free review and publication by using the "PUBLISH YOUR ARTICLE" page at the MENU Buttons.
If you love this post please share it with your friends using the social media buttons provided.