Understanding the Basic Ways To Write Final Year Engineering Research Projects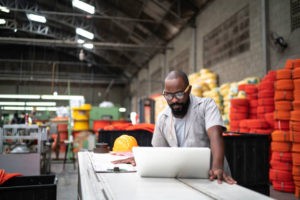 Engineering is a regular choice of study for many students today. It is a versatile course which has a wide range of work opportunities for graduates to venture into.
A Research project is a scholarly write up, that is borne out of an author's research and findings on particular topic.
A Research paper can be a mid-term paper, or a masters thesis. However it is important to know that there is a marked difference between a research paper and a research proposal.
Engineering, is commonly seen as application-oriented, that is practical work that can be seen. As a result, the theoretical aspect of the application is neglected, and many writers in the Engineering field, encounter difficulties to write and publish a research paper.
It is also important to understand the difference between an "Engineer' and "academic researcher'.
Engineers are professionals in industry that specialize in the implementation and application of new engineering innovations. Meanwhile, Researchers have the ability to make new findings and produce quality publish-, worthy articles.
An academic write-up should include " Research "and "theory' to show a deep understanding of the subject. An understanding of these concepts will help writers draft quality engineering manuscripts.
The Top Six 6 Basic Ways To Write Final Year Engineering Research Projects Effectively
Below are important things a researcher should have in mind when Writing an engineering project.
1. Choice of Engineering Project Topic
This is one of the Ways To Write Final Year Engineering Research Projects effectively. This is the first thing you have to do when writing an engineering project is to come up with a topic. This forms the major work you'll be doing for this engineering research project. Choosing a topic isn't that easy as most people think.
The first thing you should do when writing an engineering project to find a topic that's of interest to you and the challenges involved in conducting the research.
Be as specific and direct as possible, do not make it too broad. For instance, if your interested in Engineering companies, you can narrow it down to " largest Engineering companies in a specific state", in your country.
2. Early sorting of Research results
This is one of the Ways To Write Final Year Engineering Research Projects effectively. Do not procrastinate analysis of your research result. There are several reasons why this might be unfavourable. Considering the fast paced technological advancements, your data may become irrelevant as time goes on.
Researchers might also need to carry out multiple experiments to make finishing touches on their results and data. In this case, there is a possibility that the data will be lost after some time.
3. Emphasis on the Quality not quantity of data presented
This is one of the Ways To Write Final Year Engineering Research Projects effectively. The mistakes commonly made by authors writing an engineering project is thinking that the longer the amount of data in the write-up, the better. Most of these write ups end of having a lot of irrelevant content. As a matter of fact, an engineering write up doesn't need a lot of data.
What kind of data should authors now include in an engineering project?.
Well, first things first, it is necessary to add the image or data that gives a representation of the principal argument in your research findings.
Secondly the data added should portray and anchor your search results.
Third, show data that can give a picture of the process and working mechanism of your experiment.
4. The theory backing your data should be explained
This is one of the Ways To Write Final Year Engineering Research Projects effectively. Majority of authors of Engineering Project, feel that people will be more interested in the results than the approach taken to arrive at the results. This is wrong.
The key is unraveling the brain behind your data. You can do this by:
Studying literature on your topic of interest and refer it to your text. This will enable you to be updated and ensure that your contribution is of value.
Give a proposal of your hypothesis and show how your data validates it. This is what is required of a good project and the perfect presentation strategy.
5. Mention the Most current literature available
This is one of the Ways To Write Final Year Engineering Research Projects effectively. It is important that the literature mentioned is up to date. It will create a good impression on journal editors, peer reviews and more.
6. Make your final Editing and proofread
This is also one of the Ways To Write Final Year Engineering Research Projects effectively. You will need to make changes, check and recheck the logic behind every statement. Make sure your ideas are well developed, and all your claims and recommendations are well backed up by documented evidence. Look out for the following:
Repetitions
Incomplete sentences
Dangling modifiers
Easily confused words (such as to, too, and two)
Spelling mistakes
Apostrophes for possessives and plurals
Quotation rules obeyed
Comma use
Contractions.
Reference: www.projecttopics.org.
Donald has been a well-known researcher on topics relating to engineering and science as well as other topics. EngineeringAll.com is one of the platforms he uses to interact with his royal audience as a hobby.
Though his posts may not be everything you need in certain topics, he promised to use research and personal experience to give you his best .
You can subscribe to our email form below my post to get regular updates regarding Donald's posts.
You can also use the 'FOLLOW US' buttons to follow EngineeringAll.com on its social media pages by typing @ EngineeringAlls in any of the social media search form.
Be part of our growth by sharing this post to your friends using the buttons provided below. Your comments and feedback will be welcomed and we will be glad to hear from you.