USING YOUR TWITTER ACCOUNT AFTER A BAN WITHOUT VPN
It is no longer news that the current Nigerian government has placed an indefinite ban on Twitter due to the deleting of a tweet made by the Nigerian president which violates the policy of the social media giant.
Though this information was unveiled yesterday through the Twitter handle of the minister of information and communication, some Nigerians find it absurd and assumed it could be child play. Meanwhile, the thing took a different scenario this morning when Nigerians find it difficult to access their Twitter account.
Unlike what was expected, some have no idea what to do to access their Twitter account. While some actually have to find ways to navigate through and access their Twitter account. This post will guide you on how to safely access your Twitter account without a VPN.
Unlike what some are doing, you can actually access your Twitter account using VPN services. There is a paid VPN and a FREE VPN any of the two can provide access to Twitter as a Nigerian. However, to use it you have to download the VPN app on your device and activate it.
The list of paid VPNs includes NordVPN, ExpressVPN, CyberGhost, IPVanish, VyprVPN, ZenMate, etc. the paid VPN offers more security than the free VPN and it also provides options to choose different countries' IP addresses. However, they both do the same thing in terms of providing privacy while you access online platforms.
The list of free VPNs includes ProtonVPN, HideMyAss, Hotspot Shield, WindScribe Free, Speedify, and TunnelBar. Any of this software can offer free VPNs once they are installed and activated on your device.
Meanwhile, some people have argued about the security of these free VPN services but no one has actually reported any security bridge while using them. So if you have nothing to fear in your device feel free to use the free VPN.
Meanwhile, the use of a VPN is necessary if you are using the Twitter app. However, if you are accessing Twitter through a browser, you may not need the VPN service. Search for a VPN extension in your browser download and activate it and that is all.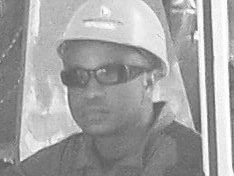 Philip is a graduate of Mechanical engineering and an NDT inspector with vast practical knowledge in other engineering fields, and software.
He loves to write and share information relating to engineering and technology fields, science and environmental issues, and Technical posts. His posts are based on personal ideas, researched knowledge, and discovery, from engineering, science & investment fields, etc.
Please, subscribe to our email list and follow our social media pages for regular and timely updates.
You can follow EngineeringAll social media pages by typing "@ EngineeringAlls" in any social media search form (Facebook, Twitter, Linkedin, Pinterest, Tumblr, etc).
You can submit your article for free review and publication by using the "PUBLISH YOUR ARTICLE" page at the MENU Buttons.
If you love this post please share it with your friends using the social media buttons provided.