Features of New Monster Trenches Digging Machine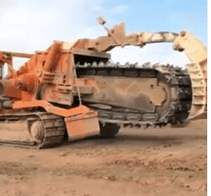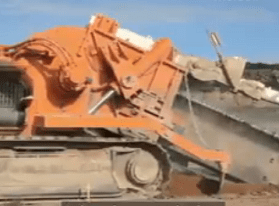 Nextrencher, a popular technological firm has revealed their newly made trenching machine meant for the uniform and accurate digging of trenches for military hideouts, gutters on the road, water drainages for farmlands, or any other place it may be applicable.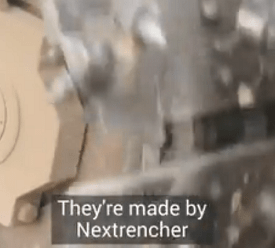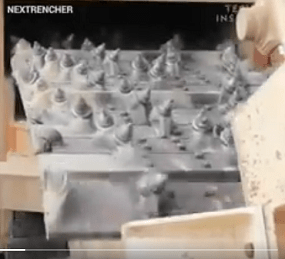 It will feature in both the agricultural sector, civil engineering works like the road constructions, and the military security
The information revealed by the business insider showed the size and special features of the giant machine.
It has the same size as the backhoe tractor used for road construction but has different look from it based on its intended functions.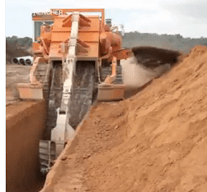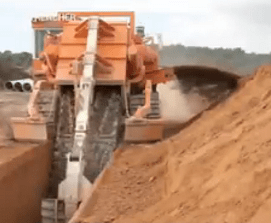 The machine is incorporated into a tractor-like heavy-duty vehicle and equipped with high momentum revolving flat metal chain that has a coarse surface due to the pins of steel on the chain surface such that when the chain rotates in its longitudinal direction, the steel bits on the surface of the chain will force a large volume of soil out of its place during the excavation operation.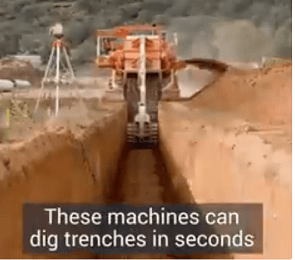 Due to the longitudinal design of the chain and its anchor body, the operation of the chain can successfully make a uniform hole in any digging operation.
The combination of the chain action and the backward movement of the vehicle will help the machine to make accurate and uniformly spaced trenches.
It is also an accurate machine for the making of gutter used for the channeling of water. Construction industries may see the machine as a valuable asset to reduce the frequent use of excavators for digging especially where water channels like the road gutters need to be made.
Gutters that will be made by the machine will have no limit to the level of depth and uniformity if properly operated.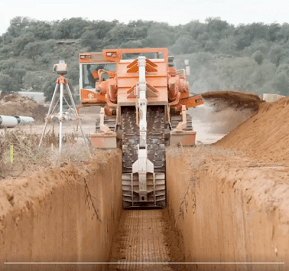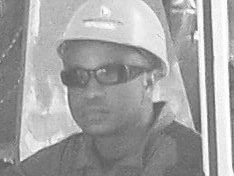 Philip is a graduate of Mechanical engineering and an NDT inspector with vast practical knowledge in other engineering fields, and software.
He loves to write and share information relating to engineering and technology fields, science and environmental issues, and Technical posts. His posts are based on personal ideas, researched knowledge, and discovery, from engineering, science & investment fields, etc.
Please, subscribe to our email list and follow our social media pages for regular and timely updates.
You can follow EngineeringAll social media pages by typing "@ EngineeringAlls" in any social media search form (Facebook, Twitter, Linkedin, Pinterest, Tumblr, etc).
You can submit your article for free review and publication by using the "PUBLISH YOUR ARTICLE" page at the MENU Buttons.
If you love this post please share it with your friends using the social media buttons provided.