Do you want to build a swimming pool but blank on ideas or do you want to upgrade and change your current pool to a trendy one? we have curated a guide to help to build a Stunning Swimming Pool Design and Ideas.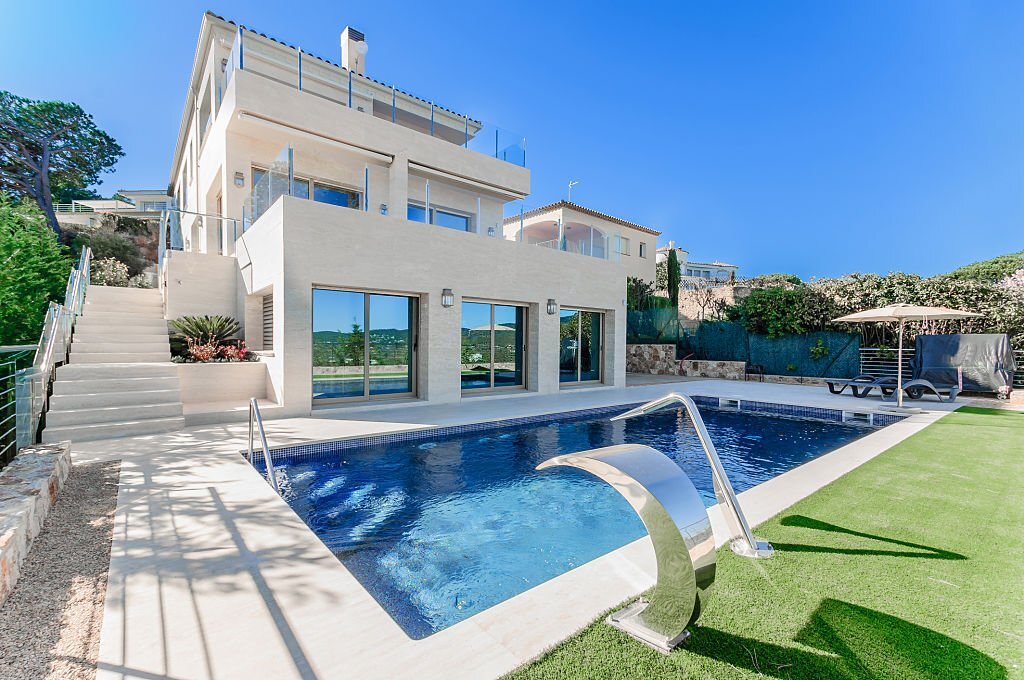 The luxury of owning a pool cant be over-emphasized but is not just about owning a pool. but how standard and modern your pool appear to be. Creating a backyard swimming pool is an exciting and rewarding endeavor. From deciding on the ideal shape, size, and materials to selecting extra features such as waterfalls or lighting, it can be overwhelming!
Due to so many options available for customizing your perfect oasis, we are here to help you through this project every step of the way. Whether you prefer something simple like a lap pool or want all the bells and whistles associated with resort–style living there's sure to be just what you're looking for in our assortment of inspiring ideas and designs that will add value and beauty into your home. Ready? Let's get started building that dream aquatic haven today!
Common Designs and pool Style
1. Mediterranean Pools
Drawing from the classic designs of Greek and Roman architecture, Mediterranean pools are renowned for their beauty. They feature striking elements such as stone decking, and colorful ceramic tiles to help accentuate different shapes & features. In addition to a few special additions like sconces, jets, mist fountains, fiber optic lighting & tanning ledges which make them unique. To complete the look and attractive trimming, edging stones or spillways can be added.
2. Freeform Pool
A freeform pool design is the newest innovation in backyard spaces. Allowing for a swimming area that maximizes space whilst melding with existing features of the outdoors to create an aesthetic look. Freeform pool allows you to experiment with shape alterations and natural curves. With this, you can get unique designs tailored just for you that will make any outdoor scene come alive.
3. Traditional Pool 
Traditional pools often feature a design inspired by the shape of kidney beans. It is most commonly used for leisure and enjoyment, these kinds of swimming pools are convenient to customize with spas or other water features. They offer great adaptability as well as aesthetic appeal which is why they remain one of the go-to choices when it comes to pool building.
4. Lap Pool
A classic lap pool is the embodiment of both luxury and modernity. Its clean lines offer a sophisticated elegance that perfectly complements its home's sleek design. These rectangular oases have been designed with swimmers in mind for an optimal swimming experience. If needed, you can easily modify your lap loop to create an L-pool. Which will provide all bathers from shallow play areas as well as deeper sections suited towards intense lapses or leisurely swim sessions alike. In addition to accommodating everyone while still maintaining its stunning aesthetic appeal!
Guide to Building Stunning Swimming Pool Design and Ideas
To build a stunning swimming pool design, you must incorporate certain features and standards. Below are various guides to building a trending pool.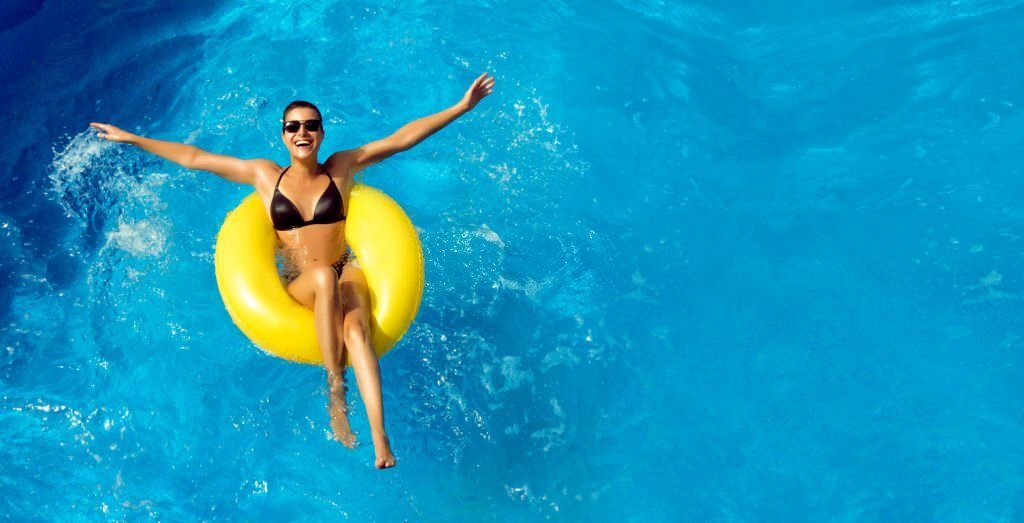 1. Sizing
For a pool to be considered as trending or modern, you have to consider the size of your pool. To choose the right shape and size for your pool, consider how it will be used. Additionally, you may want to consult with an experienced swimming pool designer who can help create a plan that meets all of your requirements while staying within budget.
2. Location
When selecting a location for your pool. Be sure to take into account the amount of sunlight it will receive and whether or not there are any strong winds blowing in the area. Furthermore, if you have an attractive view from inside your house that would look great with a pool nearby. Then it may be worth arranging its placement accordingly so that you can appreciate both at once!
3. Add Aesthetics
Once you've decided on the shape, size, and positioning of your pool, it's time to think about all the exciting extra features. Would a pool house be something you'd consider? Perhaps adding a waterfall or spa could really take things up another level. With so many options at your fingertips, there are seemingly endless possibilities when decorating!
4. Seek Professional Advice
If you're having difficulty getting started on the design of your swimming pool, hiring a specialist may be an excellent option. A professional designer can assist in building a pool that fits into both your desired requirements and budget limits. Furthermore, they are able to provide guidance when you decide to get a permit. As well as help pick out reliable contractors for construction purposes.
Tips for Building a Stunning Swimming Pool Design
1. Compare Quote
To ensure you get accurate costs, provide contractors with as much detail about the project. Including measurements and materials needed for construction as possible. Additionally, be sure to ask questions like how long it will take them to complete your dream pool, or what other services they offer that could potentially save money in the future. Also. comparing quotes from multiple sources can help you find a contractor who is capable of completing exactly what you're looking for at an affordable price. By getting quotations from varying sources this allows determination of one's ideal contractor offering quality service within budget constraints too good to pass up!
2. Price Survey
When deciding what kind of pool to build. You should take into account how much money you can afford as well as the maintenance costs associated with it. This way, you won't be caught off guard by any hidden fees or other unexpected expenses that might end up being too pricey for your budget.
3. Evaluate Different Style
Looking into different styles and materials can help you narrow down your options to find the best solution. Consider what type of pool would fit in with the style of your home. If any renovations or upgrades will need to be made for the installation, as well as other features that could enhance your outdoor living space. By taking some time upfront to research all relevant information on pool designs. You'll be better equipped when it comes time to choose one for yourself.
4. Be Creative
Consider adding special features such as a waterfall, fountains, slides, or diving boards. Adding these extras will ensure that your pool provides something for everyone to enjoy and can be used in many different ways from swimming laps to lounging around with friends.
Stunning Swimming Pool Design and Ideas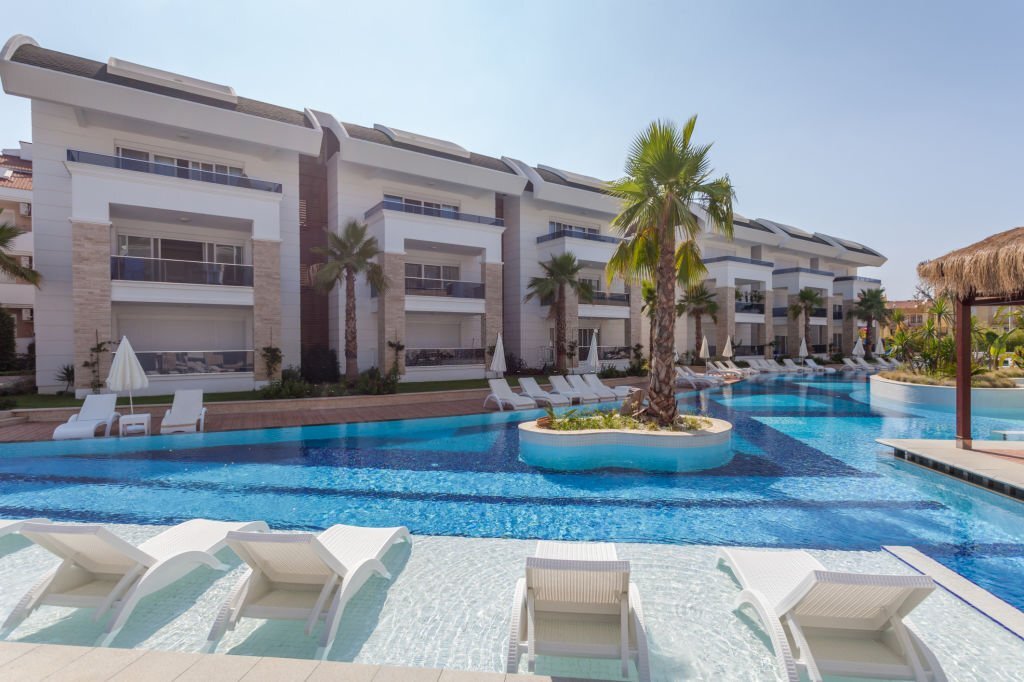 1. Build a Pool Patio
This outdoor area from provides plenty of room for entertaining and all things poolside. There is a distinct lounge space, as well as an adjacent dining setup with grilling capabilities set apart from the rest of the garden's expanse. This makes it easy to transition seamlessly between lounging around in swimwear or sitting comfortably at a table to enjoy dinner al fresco.
2. Create a Natural Environment
Design your pool area in such a way that you are enveloped by nature. Use aggregate seeded concrete decking and choose low-maintenance plants (native if possible). Alternatively, take it one step further by constructing vegetation-covered walls as an additional tool for integrating swimming space into its environment outdoors!
3. Use Mixed Tiles
Designer Nickey Kehoe brings distinct warmth and contrast to a backyard with his mix of materials for this pool's design. Around its exterior, there are clay tiles along with both brick patio and terracotta shingle roofing. In order to create an overall traditional feel that still has contemporary elements such as the deep teal square mosaic tiling used on the bottom of it to give off calming vibes.
4. Alternate Materials for Opposite Edges
This Rachel Lynch Swimming Pools and Spas infinity pool creates a gorgeous transition. Between the bright white bordering patio area to woods beyond. An outdoor kitchen as well as plenty of lounge chairs makes for an inviting space in this Hamptons home nearby. To ensure not only aesthetic beauty but also functionality, contrasting building materials have been employed along opposite sides. Travertine is used at one end due its ability to retain cold temperatures even after extended periods out in direct sunlight. While the durable red brick line on the outer boundary offers protection against wear-and-tear weather. Events like heavy rain or strong winds can cause damage over time if met with weaker elements such as unpolished stone or uneven dirt surfaces.
5. Imitate a Resort
You can add in chaises, umbrellas, and features like your own grotto with a waterfall. Create the perfect retreat to make up for missing out on beach trips this summer. Make it feel as though you're living at an exclusive resort 365 days of a year by crafting pool design ideas inspired by upscale getaways around the globe. Take some inspiration from designer Leanne Ford's Los Angeles home. Which has an oblong-shaped stonework deck adjoining its pool – making it seem like a secluded lagoon surrounded by lush trees. A great way to begin is by browsing photos of luxury pools found within hotels such as The Ritz Carlton Maui or Laucala Island Resort located in Fiji – these will help create creative shapes for yours. Add accessories reminiscent of tropical vacation spots. Such as thinking lounge chairs under sun shades and mini waterfalls/grottos built into stone walls. Forming caves that give off relaxing vibes no matter what season we're currently experiencing outside our homes. Give yourself bragging rights among friends (and even Instagram followers!) when they see how sumptuous you've made your personal backyard oasis look all on your own.
Conclusion
A swimming pool in the backyard can provide a quiet and soothing atmosphere. The sight of still water, whether viewed from inside or outside your home, is an inviting scene that helps to calm both mind and body. Enjoying the beauty of this aquatic oasis will leave you feeling relaxed and refreshed. We hope this Definitive Guide to Building a Staggering Swimming Pool Design and Ideas has been insighful  and inspiring. Let us know your thoughts and suggestions; we will love feedback.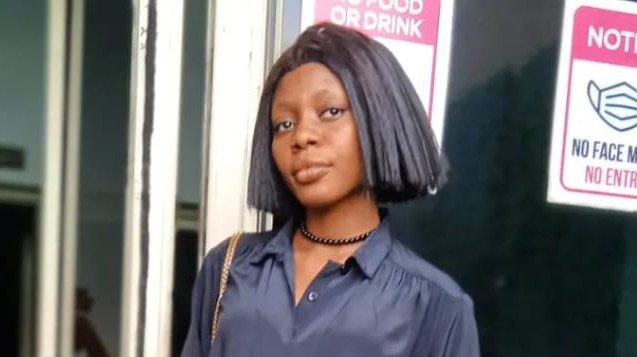 Belema Queen is a psychology and education graduate with a passion for writing SEO-driven content.
With expertise in keyword research, search engine optimization, and data analysis, she delivers high-quality, polished content across various industries.
Her background in psychology brings a unique perspective to her writing, resonating with readers effectively.