Samsung Foldable Smartphone
Samsung is in a move to dominate the smartphone market with the newly revealed concept for a foldable screen smartphone. The information was revealed by the tech insider regarding the Samsung Foldable Smartphone and its features.
It is a 7-inch screen display smartphone and can be folded in half like a wallet. "Though it wouldn't be a huge giant tablet that you can hold in your hands like the early galaxy tablets, it will be possible to easily put it in your pocket" according to the reporter.
The CEO of Samsung has earlier confirmed the move that a galaxy with a folding display is in development and the phone is believed to bring a new shift in smartphone design.  A phone design that could have its screen display foldable like a pulse is the center of the concept.
The flexibility of the phone makes it appear as though the screen is unbreakable. A lot will change if such comes into the smartphone market especially its ability to have the screen protected from cracks and other defects.
The development of this type could be an advancement in the inclusion of AI in smartphones.
Besides the use of AI cameras, the smartphone could have various aspects of its functionalities with AI.
Though no question is yet to be answered in regard to functionalities, whether it will have a bunch of AI functionalities besides the software in it.
The various parts such as the cameras and others may have automatic functionalities which are a key aspect of artificial intelligence.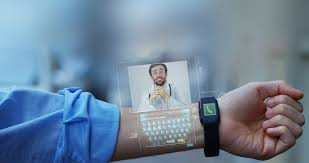 Below a video detailing how the phone looks and possible features associated with the phone. It is a phone believed to put a heavy challenge on other phone makers because it could turn out to become the most sort after in the market.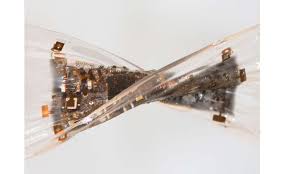 Latest technology like this can place so much hope on its fans. However, Samsung has said the phone will not be on the market until the year 2019. Meanwhile, some claimed that its sample had been used to make a video coverage by Samsung.
Video Showing Samsung Foldable Smartphone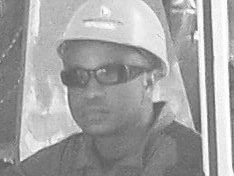 Philip is a graduate of Mechanical engineering and an NDT inspector with vast practical knowledge in other engineering fields, and software.
He loves to write and share information relating to engineering and technology fields, science and environmental issues, and Technical posts. His posts are based on personal ideas, researched knowledge, and discovery, from engineering, science & investment fields, etc.
Please, subscribe to our email list and follow our social media pages for regular and timely updates.
You can follow EngineeringAll social media pages by typing "@ EngineeringAlls" in any social media search form (Facebook, Twitter, Linkedin, Pinterest, Tumblr, etc).
You can submit your article for free review and publication by using the "PUBLISH YOUR ARTICLE" page at the MENU Buttons.
If you love this post please share it with your friends using the social media buttons provided.