NASA's Robotic Technology for Space Research
The National Aeronautics and Space Administration (NASA), is an independent agency of the executive branch of the United States federal government responsible for the civilian space program, as well as aeronautics and aerospace research.
The space research body has revealed how their robotic technology meant for space research is now used by the healthcare sector for the treatment of cancer.
According to the NASA's information, the technology was actually meant for space research and was to operate autonomously but scientists have also found out that the same technology has the ability to detect and target breast cancer tumors.
Based on the new discovery, the body has decided to focus their incredible robotic technology in the healthcare sector, to enable develop the new technology for a proper way of fighting cancer.
An official video drooped on YouTube by NASA has been added to this post as the body said it will show how their technology is helping the medical sector to fight breast cancer.
Though it seems like an accidental discovery, NASA had been known for their inventions of new and amazing technologies especially regarding the space research missions.
A recent invention by the famous space body is the newly made quadcopter model of helicopter named MARSCOPTER, a new aircraft meant for the purpose of exploiting the red planet "MARS".
The MARSCOPTER is a different aircraft model from the existing helicopter and quadcopters found on the planet Earth.
The special aircraft was built with special designs and features to enable it to operate perfectly on the Mars surface base the planet's environmental condition.
Besides the invention of Marscopter, NASA had earlier released the design of their new aircraft called the X-59 QUESS, a supersonic aircraft powered by rocket engines and will be moving with the speed of light among other features mentioned in the supersonic post.
So the new robotic technology being used for breast cancer treatment is a good discovery that will be very helpful to mankind.
Did you know? Robotic technology originally designed for the @Space_Station is finding its way into healthcare by targeting breast cancer tumors. Learn how we're fighting cancer from space: https://t.co/zSYdssASS4 pic.twitter.com/pE6KHYV2VM

— NASA (@NASA) July 3, 2018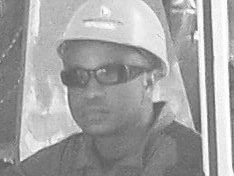 Philip is a graduate of Mechanical engineering and an NDT inspector with vast practical knowledge in other engineering fields, and software.
He loves to write and share information relating to engineering and technology fields, science and environmental issues, and Technical posts. His posts are based on personal ideas, researched knowledge, and discovery, from engineering, science & investment fields, etc.
Please, subscribe to our email list and follow our social media pages for regular and timely updates.
You can follow EngineeringAll social media pages by typing "@ EngineeringAlls" in any social media search form (Facebook, Twitter, Linkedin, Pinterest, Tumblr, etc).
You can submit your article for free review and publication by using the "PUBLISH YOUR ARTICLE" page at the MENU Buttons.
If you love this post please share it with your friends using the social media buttons provided.