The word may sound new but not to the scientists who had been on a long time research regarding the metafly technology. With over fifty years of intensive research, scientists were able to come up with special fly object that can completely mimics flies and possibly displace drone technology.
In a viral exhibition video brought forward by interesting engineering, the scientists made vocal commentary indicating how long it took to gather all the experience to build a tiny flying object that completely mimics housefly. Unlike what someone would be expecting (giant flying device) this technology is unique (combination of Nano and mechanism) and appears simple despite having complex and sophisticated working techniques.
Like drones, Metfly is a remotely-controlled flying device. Once launched into the air, the operator controls its flight remotely just like a drone.
"It is a biomimetic controllable creature: a fun alternative to drones. Metafly takes its design from nature and it is based on more than 50 years of flight research and development. Metafly can fly indoors and is extremely accurate, reaching speeds of 18km with a flying range of about 100 meters." Noted on the video.
Call it a flying device meant for fun or call a special flying device that could find useful applications in many field of life ranging from surveillance, spying, and delivery, the most important of it all is that Metafly is here to stay as a new innovation that may soon go global to compete with drones.
Considering the size of Metafly, the gap with existing Nano technology is not wide. It appears to be an innovation with so much future prospects because it is one flying device that is able to employ all the mediums of flight technicians based on 50-years of flying principles and technicalities research, as emphasized on the video.
Drone has quite unique features from all flying principles based on vertical take-off and landing, Metalfly appears to combine the techniques of vertical take-off and on-the-air- take-off and lots more. The same goes with the landing.
In terms of speed, considering its size, Metalfly can reach a flight speed of 18km. a speed that is enough to cover long distance within few minutes of flight. Based on its unique size and stability in operation, Metalfly can take 360 degrees dimensional turn in any axis and can operate both indoors and outdoors making it a favorite device for spying job.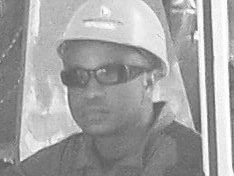 Philip is a graduate of Mechanical engineering and an NDT inspector with vast practical knowledge in other engineering fields, and software.
He loves to write and share information relating to engineering and technology fields, science and environmental issues, and Technical posts. His posts are based on personal ideas, researched knowledge, and discovery, from engineering, science & investment fields, etc.
Please, subscribe to our email list and follow our social media pages for regular and timely updates.
You can follow EngineeringAll social media pages by typing "@ EngineeringAlls" in any social media search form (Facebook, Twitter, Linkedin, Pinterest, Tumblr, etc).
You can submit your article for free review and publication by using the "PUBLISH YOUR ARTICLE" page at the MENU Buttons.
If you love this post please share it with your friends using the social media buttons provided.