Features of New Lenovo Legion Y70 Smartphone
The giant Chinese Smartphone manufacturing company Lenovo will be unveiling their most recent Lenovo Legion Y-series. The last model which is Lenovo Legion Y90 was unveiled earlier this year. However, the confirm embarked in the making of another series predicted to be more superior to the last model.
The new series named Lenovo Legion Y70 is expected to enter market on the 13th august of this year. The video trailer of the new model has been online both in YouTube and other platforms..
Lenovo Legion Y70 is believe to be one of the best gaming Smartphone with high pixel camera. The gaming features are powered by the Qualcomm's Snapdragon 8+Gen 1 chipset. Just recently the Smartphone has passed through the Chinese TEENA agency where the special features of the phone were made known.
Lenovo Legion Y70 seems to be a traditional advance of the Lenovo Legion Y90 launched earlier this year in terms of basic features. However, the phone appears to have more gaming features and camera advantages as well as other multiple features. The camera capacity will be 50MP. The Smartphone will also exhibit full HD + resolution among other features.
With three powerful camera positioned at the back with the quality capacity of 50MP, the image capturing of the phone will certainly speak volume and may likely be one of the selling point of the Smartphone. The RAM is expected to be around 16GB and the memory storage is expected to be around 512GB. The battery capacity is expected to be 4,880mAh. The overall weight of the phone is expected to be 205grams.
According to the information shared by the firm, more details of the smartphone will continue to emerge as the date draws near.
What is your opinion regarding this new incoming product from Lenovo?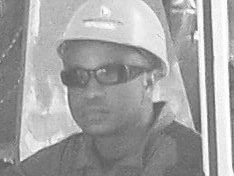 Philip is a graduate of Mechanical engineering and an NDT inspector with vast practical knowledge in other engineering fields, and software.
He loves to write and share information relating to engineering and technology fields, science and environmental issues, and Technical posts. His posts are based on personal ideas, researched knowledge, and discovery, from engineering, science & investment fields, etc.
Please, subscribe to our email list and follow our social media pages for regular and timely updates.
You can follow EngineeringAll social media pages by typing "@ EngineeringAlls" in any social media search form (Facebook, Twitter, Linkedin, Pinterest, Tumblr, etc).
You can submit your article for free review and publication by using the "PUBLISH YOUR ARTICLE" page at the MENU Buttons.
If you love this post please share it with your friends using the social media buttons provided.