Latest Price of Cement Bag in Nigeria
BUILDING PROJECTS PROCEDURE AND EFFECTS OF ABANDONED PROJECTS
When it comes to building a house in Nigeria, the total cost involved in the whole project up to the packing in into the building after completion is based on estimation. Estimating the cost of building any house is very important to avoid running out of finance during the whole process.
Building experts had earlier revealed that lots of after-effects do show up on the long-time abandoned uncompleted building after they had been completed, unlike the buildings whose foundations and roofing was done within a year, such do not suffer from cracked walls and unstable pillars which are peculiar to the long-time abandoned building projects.
HOW TO AVOID RUNNING OUT OF FINANCE IN A BUILDING PROJECT
There are ways one could use to avoid running out of money during building projects, one of the ways is using building project support programs obtainable from different banks especially access to the bank.
Your bank can be of great help in helping you that your money is utilized very well according to estimates of the cost of building the house.
Another area is some of the follow-ups on the market situation of the country and the possible economic situations in the few months to come.
Hence; their expert may offer you advice on when and how to buy materials for the building project to save cost and ensure your money can complete the building.
So in the real sense, it is important you deposit all the money estimated in the project into the bank account for them to manage it during the process otherwise something personal come-up and causes you to tamper with the money.
Cement occupies up to 40 percent of all the building costs during the estimation plan, but the instability in the cost of one bag of cement in different brand names had been a major factor leading to the shortage of money in the building process after the actual of the building had been made.
Sometimes the price of cement can just inflate beyond the amendable level in the building plan leading to a shortage of money in the building process.
Hence it is good to always estimate with higher values in the case of an unforeseen occurrence.
A few years back a bag of cement was between N1000 and N1500 until 2016 when it suddenly moved to between N2000 to N2500, it was unimaginable inflation that actually distorted some building projects in Nigeria.
TODAY'S CURRENT PRICE OF CEMENT IN NIGERIA
Based on wholesale price, this is the current cost of cement per bag when ordering from the depot in large quantities, and when buying from local retailers in small quantities.
| | | | |
| --- | --- | --- | --- |
| BRAND NAME | QUANTITY | WHOLESALE PRICE (600bags & above) | RETAIL PRICE |
| BUA CEMENT | 1 bag = N3,800-N4,000 | N3,800 X 600 = N2,280,000 | N3,800 |
| UNICEM CEMENT | 1 bag = N3,800-N4,000 | N3,800 X 600 = N2,280,000 | N3,800 |
| EAGLE CEMENT | 1 bag = N3,800-N4,000 | N3,800 X 600 = N2,280,000 | N3,800 |
| IBETO CEMENT | 1 bag = N3,800-N4,000 | N3,800 X 600 = N2,280,000 | N3,800 |
| ELEPHANT CEMENT | 1 bag = N3,800-N4,000 | N3,800 X 600 = N2,280,000 | N3,800 |
| DANGOTE CEMENT | 1 BAG =N4000-N4200 | N4000 X 600 = N2,400,000 | N4,000 |
| LAFARGE CEMENT | 1 bag = N3,800-N4,000 | N3,800 X 600 = N2,280,000 | N3,800 |
Be informed that the above prices may change at any time and some places may be selling cheaper or higher than these prices.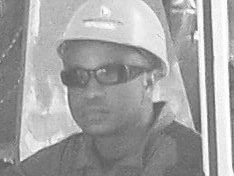 Philip is a graduate of Mechanical engineering and an NDT inspector with vast practical knowledge in other engineering fields, and software.
He loves to write and share information relating to engineering and technology fields, science and environmental issues, and Technical posts. His posts are based on personal ideas, researched knowledge, and discovery, from engineering, science & investment fields, etc.
Please, subscribe to our email list and follow our social media pages for regular and timely updates.
You can follow EngineeringAll social media pages by typing "@ EngineeringAlls" in any social media search form (Facebook, Twitter, Linkedin, Pinterest, Tumblr, etc).
You can submit your article for free review and publication by using the "PUBLISH YOUR ARTICLE" page at the MENU Buttons.
If you love this post please share it with your friends using the social media buttons provided.