What is technology?
Technology can be defined as the process of applying scientific knowledge for practical purposes. It can also be seen as the skills, and methods used to achieve goals.
What is Technology in Education?
It is the application of technology in the improvement of the performance of students. It sees the student's needs, adapts technology to instructions in the classroom, and fast tracks the overall development of the students.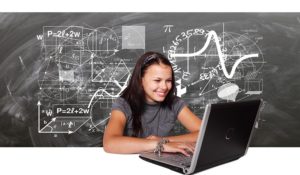 It also needs the teachers to precisely unveil the needs of the students, so as to know the important technology to incorporate into the curriculum and to see the results to know the potency of the measures.
Why do students need this Technology in their classroom?
Easy access to educational resources:
Due to the way students normally depend on technology in their daily lives, incorporating it into the classroom is not a bad idea. Children these days make use of their smartphones a lot after school hours and should be entrusted with the responsibility while in school.
People believe it actually helps the students stay busy during class as they are using something they are used to during learning. The internet has also helped as students can easily access any academic information with lightning speed, they can also do their assignments and project work without breaking a sweat.
2. It boosts the learning experience:
By integrating modern technology inventions like artificial intelligence, for example, teachers can develop more creative and attractive plans to grab the attention of their students. In addition, as more teaching methods develop, the need for specialized professionals both inside and outside of the educational field arises..
3. It makes students learn at their own pace.
I personally have the notion that technology can improve individual learning, eliminating educational barriers that teachers may encounter. It enables students to learn online, learn from anywhere in the world, and reach the latest information. Students interpret information at different paces and so technology can allow research into difficult topics.
4. Career Guide.
We all know that technology is widely used in different fields from medicine to agriculture, to industry and more. Its addition to the classroom may give the students a feeling of ease when they are approaching the start of their chosen careers. Technology also improves class communication by integrating different styles of learning.
5. The students ask for it.
These days, Children feel relaxed using technology from an early age. When we bring new ideas or courses by using tools they've already adapted, students will have confidence in their ability to get to understand the new material and may even want to carry their classmates along.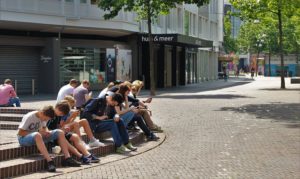 How technology is already scaling obstacles in Education
There has been a significant reduction in the cost of education, with choices like getting a degree online and using soft copies of textbooks thereby relieving students and teachers of the need to buy physical textbooks.
Students do not need to even enroll in a full degree program to learn in the top-ranking universities in the world. It is usually free for students and most academic journals will offer complete soft copies of books formally printed in hard copies. You can download academic articles right into your device even if you're not part of the academic community.
Examples of tools that can be used by teachers to improve the class experience and give motivation to the students are:
ClassDojo, Trello, nearpod, prezi, kahoot!
Why is using technology in education important?
Students interact with the technology off-campus, so coordinating the apparatuses in the study hall can help make the learning cycle a lot simpler. Innovation improves the manner in which educators tackle their responsibilities, giving compelling approaches to manufacturing a connection between instructor and understudy.
With the expanding utilization of tablets in the homeroom, understudies can pose inquiries and find quick solutions from their educators. They will likewise acclimate themselves with mechanical apparatuses, a noteworthy ability for their future managers.
Free instructive devices promptly accessible online have expanded the availability of training all throughout the planet. You can even acquire a completely licensed unhitched male or graduate degree on the web and totally educational cost-free.
Numerous understudies decide to acquire their degrees on the web, through the University of the People, for instance, due to the adaptability in their timetables and in their examination surroundings.
For those incapable to resolve full-time scholastic necessities yet anxious to propel their schooling, internet learning could be an incredible arrangement!
Other than the admittance to data, new innovation can really energize and enable understudies. Since countless youngsters are now acquainted with tablets and cell phones, learning through innovative exercises will probably turn out to be more energizing than overwhelming.
Instructors who utilize these devices may even see improved commitment and support in their study halls.
Reference: uopeople.edu
Donald has been a well-known researcher on topics relating to engineering and science as well as other topics. EngineeringAll.com is one of the platforms he uses to interact with his royal audience as a hobby.
Though his posts may not be everything you need in certain topics, he promised to use research and personal experience to give you his best .
You can subscribe to our email form below my post to get regular updates regarding Donald's posts.
You can also use the 'FOLLOW US' buttons to follow EngineeringAll.com on its social media pages by typing @ EngineeringAlls in any of the social media search form.
Be part of our growth by sharing this post to your friends using the buttons provided below. Your comments and feedback will be welcomed and we will be glad to hear from you.