Features of Short Span Aluminum Roofing Sheets
Roofing has become a vital part of building projects since it contributes to the overall appearance of the building Having quality roofing sheets will not only add aesthetics to the building but will reduce future problems arising from building roofs such as the following:
Roof leakages
Roof color fading
Roof corrosion and rust attack
Roof surface deformation
Short lifespan of the roof
Wind attack leading to removal of some sheets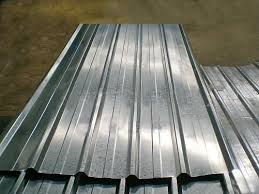 All these and more are what you get when low quality roofing sheets were employed in a modern building.
Most builders prefer aluminum roofing sheets because of its durability and beauty it offers.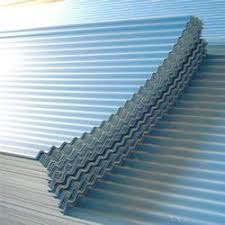 But when it comes to such roofing sheets, there are lots of issues to consider and one of such is the thickness, wideness, span design and total length, etc. these issues will decide the amount to be spent in the roofing project.
The less the thickness and quality the less the price. That is a case of the normal long span Aluminum roofing sheets. However, the short span roofing sheet is a different issue altogether.
Short span Aluminum roofing sheet was developed to bridge the gap between normal corrugated iron roofing sheets (zinc) and the long span Aluminum roofing sheets.
The later was found to be used only by the rich while economical buildings have zinc roofing sheets on them.
The clear difference between the two is corrosion and rust, aluminum roofing sheets are not prone to corrosion and rust while the corrugated iron roofing sheets are prone to them after few years of their service on the building.
Short span aluminum roofing sheets which is also called Cameroon aluminum roofing sheet, is a shorter length version of the long span aluminum roofing sheets. It has a length of about 6 feet and a width of about 4 feet having similar span design to that of the aluminum sheet and zinc.
However, despite the differences or its unique features, the roofing sheet has evolved with different designs and slight changes in thickness which has made it to become a popular choice for most builders.
Initially, when short span roofing sheets entered into the Nigeria market, it all had low-gauge thickness making it very hard for the inexperienced to fix them on the building roof skeletons.
Besides that, it do come with a serious case of leakage after sometimes. It was as though the manufacturers took notice of that and went back to add something to their thickness and overall quality of the roofing sheets.
Most recent short span aluminum roofing sheets in the market have high quality and varieties of span design than the former.
The two major changes you must take note of when choosing short span aluminum roofing sheets are:
The new models have two types of sizes; 3 feet width by 6 feet length type and the 4 ½ feet width by 6 feet length.
The new models have two types of span designs; the zinc span design and the long span aluminum roofing sheets designs.
Despite the above features of the new sheets, the differences in prices and bundle are not the same. The 3 feet by 6 feet comes in 50pcs per bundle while the 4 ½ feet by 6 feet comes in 40 pcs per bundle.
The variations in span designs has nothing to do with their quality and thickness, because any of the design can come with varieties of thicknesses and colors.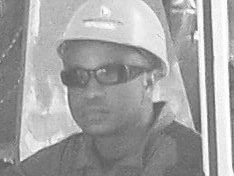 Philip is a graduate of Mechanical engineering and an NDT inspector with vast practical knowledge in other engineering fields, and software.
He loves to write and share information relating to engineering and technology fields, science and environmental issues, and Technical posts. His posts are based on personal ideas, researched knowledge, and discovery, from engineering, science & investment fields, etc.
Please, subscribe to our email list and follow our social media pages for regular and timely updates.
You can follow EngineeringAll social media pages by typing "@ EngineeringAlls" in any social media search form (Facebook, Twitter, Linkedin, Pinterest, Tumblr, etc).
You can submit your article for free review and publication by using the "PUBLISH YOUR ARTICLE" page at the MENU Buttons.
If you love this post please share it with your friends using the social media buttons provided.