Have you considered riding a bicycle as a major means of transportation? Or are you among those who see riding a bicycle as a stressful means of transportation? Whatever your own view of riding a bicycle CeramicsSpeed company has given you a different view of bicycle riding.
The conventional bicycle design that has existed for over fifty years has been replaced recently by a dedicated firm specializing in making bikes. Recently, ceramic introduced a new method of propelling bicycles, which appears completely different from what it used to be. The well-known chain drives used to connect the bicycle back tire through sprockets and pedal sprocket has been discarded through the invention of bicycles.
The new bicycle drive method is chainless. This means that the use of chain and sprockets are not voided.
With a simple and well-designed hollow shaft, a mechanical link is established between the pedal bearing-designed sprocket and a single multi-layer sprocket fixed on the tire well. This simple arrangement was able to provide highly reliable, efficient, durable, speedy, and smooth operations against conventional chain drives.
According to the manufacturer's statements supported by pictures:
"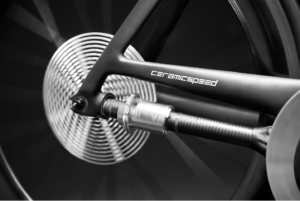 The Driven drivetrain features a dual-pinion design. Comprising of a fixed front pinion and a shiftable rear split pinion. The two pinions utilize a total of 21 CeramicSpeed ball bearings that create the engagement interface of the drivetrain. This is a patented engineering novelty that makes the Driven drivetrain revolutionary."
"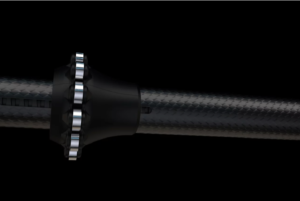 The Driven drivetrain is controlled by wireless electronic shifting. The hollow carbon fiber shaft houses a rechargeable battery, an actuator, and the shift mechanism that controls the shiftable rear split pinion.
"
"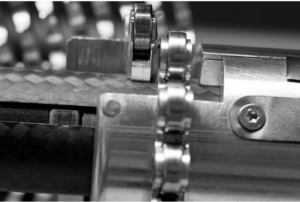 The shiftable rear split-pinion utilizes a "step and follow" shift pattern. One-half of the pinion is engineered as the lead, always stepping into position when free from the cassette to engage into the next gear. The trailing half follows when free from the cassette. Completing the shift.
"
"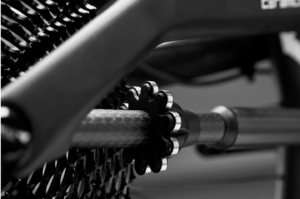 Seamless shift alignment is possible through a Torque Decoupler located on the trailing half of the split-pinion. This is made up of two spring-loaded bearings that have been purposely engineered to deliver precise meshing between the pinion and the cassette.
"
With the above features associated with this innovation, the possibility of riding a bicycle with less effort followed by increased speed will be high. The possibility of using a bicycle for a prolonged period without the usual high cost of maintenance in chain adjustments, repairs, greasing, etc. will be very minimal or eliminated. The new chainless drive known as the drivetrain only needs greasing at the contact points with the bearings. More about this invention will be pumping soon as the company embarks on sensitizing the public on the adoption of this invention and its benefits against the existing bicycles. Remember that successful performance records of this drive system could lead to possible implementation in other systems using chain drives such as power bikes and other related products.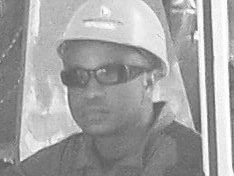 Philip is a graduate of Mechanical engineering and an NDT inspector with vast practical knowledge in other engineering fields, and software.
He loves to write and share information relating to engineering and technology fields, science and environmental issues, and Technical posts. His posts are based on personal ideas, researched knowledge, and discovery, from engineering, science & investment fields, etc.
Please, subscribe to our email list and follow our social media pages for regular and timely updates.
You can follow EngineeringAll social media pages by typing "@ EngineeringAlls" in any social media search form (Facebook, Twitter, Linkedin, Pinterest, Tumblr, etc).
You can submit your article for free review and publication by using the "PUBLISH YOUR ARTICLE" page at the MENU Buttons.
If you love this post please share it with your friends using the social media buttons provided.