Best Universities To Study Any Engineering Course In Nigeria
Chemical engineering is a long-age engineering career that is usually in line or together with other similar engineering professions such as mechanical engineering, electrical engineering, petroleum engineering, civil engineering, etc.
In Nigeria, chemical engineering holds prestige just like its counterparts. It is a five-year degree program or five-year HND program. The program requires theoretical and practical study with an evaluated assessment before leading to the award of the certificate.
Like every other engineering graduate, chemical engineering graduates in Nigeria have the opportunity of joining/registering with the certified Organization of registered engineers in Nigeria (COREN) as well as the Nigerian Society of Chemical Engineers (NiSchE).
In terms of career opportunities, graduates of chemical engineering in Nigeria have possible employment chances in the various industries in the country such as; Paint Industries, petroleum industries, metallurgical industries, plastic industries, and lots more.
If you are considering studying Chemical engineering in Nigeria there are top universities you should consider. These universities seem to have a high reputation regarding the course as well as another engineering course.
It is important to remember that the choice of the tertiary institution you choose for your engineering career really matters after graduation.
Though it is not a written law, some companies and employers actually view some schools to be higher than others in terms of offering engineering programs. This is the main reason your choice of institution is very important.
Currently, Nigeria has over 160 universities, and the majority of them offer chemical engineering curse but not all of them have a good reputation for the course in the eyes of employers.
While years of existence, infrastructure, and standards, play a vital role in pacing the values of each university, the choice of Private Universities, Federal Universities, and State universities can be considered as well.
Based on research, the following schools in Nigeria can be rated as the top engineering schools including chemical engineering:
FEDERAL GOVERNMENT UNIVERSITIES/INSTITUTIONS
FEDERAL UNIVERSITY OF TECHNOLOGY OWERRI (FUTO)
FEDERAL UNIVERSITY OF TECHNOLOGY AKURE (FUTA)
FEDERAL UNIVERSITY OF TECHNOLOGY MINNA (FUTMINNA)
PETROLEUM TRAINING INSITUTE EFFURUN (PTI)
FEDERAL UNIVERSITY OF PETROLEUM RESOURCES EFUURUN (FUPRE)
UNIVERSITY OF NIGERIA NSUKKA (UNN)
NNAMDI AZIKIWE UNIVERSITY AWKA (UNIZIK)
UNIVERSITY OF BENIN (UNIBEN)
UNIVERSITY OF PORT HARCOURT (UNIPORT)
OBAFEMI AWOLOWO UNIVERSITY (OAU)
UNIVERSITY OF LAGOS (UNILAG)
AHMADU BELLO UNIVERSITY (ABU)
UNIVERSITY OF ILORIN (UNILORIN)
STATE UNIVERSITIES
IGBINEDION UNIVERSITY (IOU)
LAGOS STATE UNIVERSITY OF TECHNOLOGY (LAUTECH)
ODIMEGWU OJUKWU UNIVERSITY ULI (OOU)
RIVERS STATE UNIVERSITY OF SCIENCE AND TECHNOLOGY (RUST)
BAYERO UNIVERSITY, KANO (BUK)
ENUGU STATE UNIVERSITY OF TECHNOLOGY (ESUT)
PRIVATE UNIVERSITIES
AFE BABALOLA UNIVERSITY (ABUAD)
LANDMARK UNIVERSITY (LANDMARK)
MADONA UNIVERSITY (MADONA)
COVENANT UNIVERSITY (CU)
Now you have known the names of top universities and institutions leading the way in offering engineering courses in Nigeria. From the list make a further search on each school to gain more knowledge of their requirements and facilities. Be aware that the admission requirement for each of them are not the same.
Federal government universities appear to have higher recognition due to their high requirements for admission of students and they have the advantage of being affordable and cheaper than the state universities. Their graduates equally have high recognition due to the popularity of the schools and their equipment/facilities for engineering programs.
State universities appear to be in the middle. They are not too expensive but not cheap or affordable either. The universities equally have moderate admission requirements for the students.
Because of their lower standard of requirements and tendency of admitting most of the applicants/ candidates from the state, employers may or seem to have a lower view/reputation of state university graduates as compared to the graduates from the federal universities.
Private universities on the other hand seem to have the lowest recognition and respect. Though some the private universities are better-equipped and have better facilities than the government-owned universities, some employers view private university graduates as those who passed through the easy route to acquire their engineering certificate simply because the private universities have the lowest admission requirement and could actually enroll candidates even when they fail the standard score in general tests for the admission.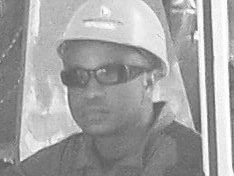 Philip is a graduate of Mechanical engineering and an NDT inspector with vast practical knowledge in other engineering fields, and software.
He loves to write and share information relating to engineering and technology fields, science and environmental issues, and Technical posts. His posts are based on personal ideas, researched knowledge, and discovery, from engineering, science & investment fields, etc.
Please, subscribe to our email list and follow our social media pages for regular and timely updates.
You can follow EngineeringAll social media pages by typing "@ EngineeringAlls" in any social media search form (Facebook, Twitter, Linkedin, Pinterest, Tumblr, etc).
You can submit your article for free review and publication by using the "PUBLISH YOUR ARTICLE" page at the MENU Buttons.
If you love this post please share it with your friends using the social media buttons provided.