What is the Alternative Way To Fix a Shower Pipe?
Some technical knowledge can save you good money. Instead of spending unnecessary money in fixing your damaged shower pipe, here are simple ways you can handle such problem.
Normally, once your shower pipe locking screw nut gets damaged plumbers and builders will recommend buying a new shower pipe. This means that manufacturers of shower pipes don't provide a means of buying spare nut.
Therefore, anytime the only nut gets damaged (which it usually does after sometime) you will be asked to buy a new shower. Yes, a new shower pipe may not be expensive but if you keep on buying new shower pipes just because of a single simple unit you may get tired of it.
There are two major types of shower pipes. The big size ¾ sizes and the small size less than ¾ sizes. Each of them usually comes with a locking screw nut that allows you to fix it to the bathroom water suppler use for bathing. If you are using bathroom water heater then yours will be to fix it to the space meant for it on the hot & cold water mixer.
Note that the procedure of fixing any of the size is the same because they have the same size of the locking screw nut. The nut has internal thread that helps to screw into the parent component fixed on the wall of the bathroom.
What can make the locking screw nut to break?
Though we may not put any specific reason on the size of the user, it has become a norm and clear evidence that the nut usually break after being in use for long time.
Such can happen when a slight impact is made on the bathing shower pipe to affect its locking screw. Sometimes even a newly installed shower pipe locking screw nut can break due to careless handling and improper installation.
It is believe that the high brittle property of the nut is as a result of the alloyed metal use in its making. The metal is alloyed to have high resistance to corrosion due to its use in bathrooms where it will be coming into contact with water on daily basis. Hence, the need to protect it against corrosion using proper alloying metals.
What is the solution when the shower pipe locking screw nut breaks?
Now, assuming the nut has gone bad and suddenly breaks. Or it happened when trying to install a new shower pipe and you feel it would be necessary to buy another new shower pipe rather would prefer to get alternative means of fixing it to save cost. Then here is what you are going to do:
Go to any plumbing materials shop and ask for a ¾ pipe reducer with internal thread at the bigger section.
Screw the internal thread into the space meant for the locking screw nut in the parent component on the wall of the bathroom.
Get a very short ¾ pipe with less than 0.5mm thickness (about one-third of a feet i.e. around 3inch). Rub plumbing gum on its outer surface and forcefully insert it into reducer.
Get the shower pipe, rub plumbing gum around its outer surface and forcefully insert it into the ¾ pipe and allow everything to solidify before allowing water to flow through it.
How Much You Could Save in This Work
Normally, a plumber will charge a service fee if called to come and help you fix a damaged shower pipe or even a new one and you should budget at least N2000 for it depending on your location and country though.
A new shower pipe costs N2000 for the big size and N1500 for the small size. You will need any of the two to replace the damaged one.
Now the total cost of replacing a new shower pipe by a plumber is N4000 or N3500 depending on your choice of shower pipe.
However, assuming you implement the technical procedure listed in this post, here is how much you could save;
A ¾ pipe reducer is N100 (plastic)
A very short ¾ pipe with less than 0.5mm thickness (about one-third of a feet i.e. around 3inch) can be less than N200 or be gotten free from off cuts in plastic shops or plumbing sites in a building. Assuming you bought it at N200.
You bought a small plumbing gum N400.
You total expense is N800. You have saved over 200% of the supposed expenses.
Benefits of using the Three-Quarter (3/4) pipe Reducer to Fix Shower pipes
We found that that if properly done, the Reducer fixing of shower piper is more strong, stable, and lacks leakage of water as compared the the use of locking screw nut.
It also last longer due to inability of plastic reducer to break even when something hits it.
The reducer method will not need you to fix or anchor the shower pipe on the wall due to lack of stability as obtainable in some locking screw nut's fixings.
You stand to save more money if you have multiple bathrooms that need such replacement.
Conclusion
From the above explanation you can now save some money by carrying out this simple challenge by yourself and get even stronger and durable shower pipe operations in your bathrooms.
Feel free to give us your feedback in the comment section and use the question & answer section to ask us any technical question you would like us to address.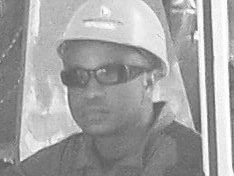 Philip is a graduate of Mechanical engineering and an NDT inspector with vast practical knowledge in other engineering fields, and software.
He loves to write and share information relating to engineering and technology fields, science and environmental issues, and Technical posts. His posts are based on personal ideas, researched knowledge, and discovery, from engineering, science & investment fields, etc.
Please, subscribe to our email list and follow our social media pages for regular and timely updates.
You can follow EngineeringAll social media pages by typing "@ EngineeringAlls" in any social media search form (Facebook, Twitter, Linkedin, Pinterest, Tumblr, etc).
You can submit your article for free review and publication by using the "PUBLISH YOUR ARTICLE" page at the MENU Buttons.
If you love this post please share it with your friends using the social media buttons provided.