AI robots are now the modern trend in technology based on their ability to carry out crucial jobs and amazing functionalities. The modern robots equipped with artificial intelligence are expected to take over 80 percent of humans' work before the year 2050 according to WEF, however, based on the evidence shown so far, these robots are not far from actualizing the expectations from them.
Drawing a comparison between the artificial intelligence robots and vending machines would give us a clear idea and the basic knowledge we need in regard to the two categories of machines.
WHAT IS A VENDING MACHINE?
A vending machine is an automated machine that provides items such as snacks, beverages, cigarettes, and lottery tickets to consumers after money, credit card or specially designed card is inserted into the machine
THE CONCEPT OF VENDING MACHINES
They are product dispensing or selling machines which had been existing for decades upon its invention. The making of the vending machines had been improving based on the continued technological advancement which led to their modern use as a sophisticated and high demanding machine for commercial firms and product marketers.
The early work on the machine can be referenced to Hero of Alexandria from Roman Egypt of the first century. The first machine made by him accepted a coin and dispensed holy water. The mechanism of his machine is that the coin falls on a pan attached to a lever, the lever will open a valve which let some water to flow out, the pan will continue to tilt allowing more water to flow out until the coin eventually fall off from the pan then the counterweight will snap the lever up and turn off the valve.
England had been a historic place known for the use of vending machines. In 1615, coin-operated vending machines that were able to dispense tobacco and a newspaper dispensing machine for the dissemination of banned works in 1822, were all in use in England.
Modern vending machines were based on an improvement of existing technics which started in the 1880s dispensing postcards, envelopes, & notepaper, etc. and became a widespread feature at railway stations and post offices. With England being the dominant place the machines were being used. Germany and U.S. companies also adopted the use of the vending machines shortly after the England patronage within the 1880s. Alongside other countries like Canada, Australia, Austria, Italy, Czech, and Japan, etc. leading to the machine widespread use.
The machine operating principle is based on making a product available in the machine such that the machine releases it to the customer as it falls in an open compartment at the bottom, or into a cup, the product is either released first or after payment. Also, the product may be obtained by the unlocking of a door, drawer, or turning of a knob. These will be after the needed input had been made in the form of payment or insertion of cards, etc.
However, some products need to be prepared to become available, like coffee and generation of tickets. Snack machines, change vending machine and other machines of their category had been classified as vending machines.
SPECIAL VENDING MACHINES
Advancement has led to more improvement in the making of vending machines which brought about the modern special vending machines such as:
FULL-LINE VENDING MACHINE; it is a model known for the dispensing of several types of products including candy, cookies, food, and drinks, etc. they are usually installed in supermarkets and mini-shops.
PHOTO BOOTH MACHINE; it is a modern vending machine that contains an automated camera and film processor operating based on coin payment to take an instant photograph and print it out to the customer. The machine has lots of features meant to improve the photo quality such as those that would help reduce outside interference like light while taking a picture. It became popular and displaced the traditional method of photographing.
STAMP VENDING MACHINE; it's an automatically controlled machine used for vending postage stamp to users in exchange for a pre-determined amount of money.
AUTOMOBILE VENDING MACHINE; it is a system built to automatically dispense different models of automobiles in automobile markets or a manufacturer's showroom.
BAIT VENDING MACHINE; it dispenses live fishing bait such as worms and crickets for fishing purpose.
BOOK VENDING MACHINE; it dispenses books based on full size, categories, name, and prices. Some public and private libraries use book vending machines.
FRENCH FRY VENDING MACHINE; it dispenses hot French chips.
PIZZA VENDING MACHINE; the machine makes pizza from scratch and dispenses to the customer after payment.
These vending machines are popular and had been operating since their invention, but artificial intelligence robots are set to completely displace all these machines and serve humans directly with accuracy, speed, record keeping, and possible facial recognition of customers, identification of theft or fraudulent activities, advertisement of products in public places, and direct vocal communication to the customers, etc. which are the features the existing machines could not have.
The use of Automatic Teller Machines (ATMs) by banks and financial institutions is a good example of how the Artificial intelligence machines are emerging and dominating existing machines and human jobs. It is believed that before the year 2050, smarter and highly programmed AI ATMs will be installed in banks and financial institutions for the cash deposits, documents collections, and releasing of cash to customers as well as documents, etc.
HUMANOID ROBOTS AND WHAT THEY CAN DO
The recent research records had shown many robot manufacturing firms focusing more attention to humanoid robots. The increased interest in that regard has made it become a topic of discussion. Yesterday a firm released the video of their newly made humanoid robots with artificial human skin and other incredible features. If the predictions of most scientists are correct, then humanoid robot may become highly priced and be demanding than other robots if they can perform virtually 80% of what humans can do without error which includes taking over the vending machines work.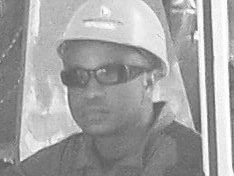 Philip is a graduate of Mechanical engineering and an NDT inspector with vast practical knowledge in other engineering fields, and software.
He loves to write and share information relating to engineering and technology fields, science and environmental issues, and Technical posts. His posts are based on personal ideas, researched knowledge, and discovery, from engineering, science & investment fields, etc.
Please, subscribe to our email list and follow our social media pages for regular and timely updates.
You can follow EngineeringAll social media pages by typing "@ EngineeringAlls" in any social media search form (Facebook, Twitter, Linkedin, Pinterest, Tumblr, etc).
You can submit your article for free review and publication by using the "PUBLISH YOUR ARTICLE" page at the MENU Buttons.
If you love this post please share it with your friends using the social media buttons provided.