Drones are unmanned aerial vehicles that carry out a range of tasks for individuals and organizations. These aerial vehicles were originally developed by military drone manufacturers for the military, however, drones have found their way into other industries because of the different tasks they can perform. There are several top drone manufacturers in the world which are leading brands in their field. These include:
General Atomics Aeronautical Systems Incorporated
This corporation founded in 1955, originally had its headquarters in San Diego, California, USA before moving to its present location in Powaywhich is also in California. They produce drones for the military through technology developed by their team of Engineers, Researchers and Developers. In April 2021, in collaboration with the USA Airforce, this drone manufacturer enhanced the mission capabilities of the US Airforce's MQ-9 Reaper Remotely Piloted Aircraft.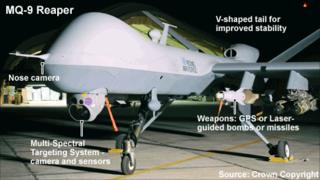 They manufacture drones like the Avenger, Grey Eagle ER, Mojave and the MQ-9B Sky Guardian. This company also provides certifiable ground control stations designed for use with MQ-9B Sky Guardian drones specifically and portable aircraft stations which are rugged, miniaturized systems capable of performing all pre-flight and post-flight operations for drones. Companies like GA-ASI also provide training and support for the military. They recently unveiled a new product called Gambit UAV as a candidate for the solution for the United States Air Force OBSS(Off-Board Sensing System) manned-unmanned teaming programme. This is for a contract of $17.79 million for which another drone manufacturer called Kratos is also a bidding company. At present, up to 24 countries in the world have contracts with GA-ASI and so it is no surprise that they have a contract value of $759.71 million in the year 2020.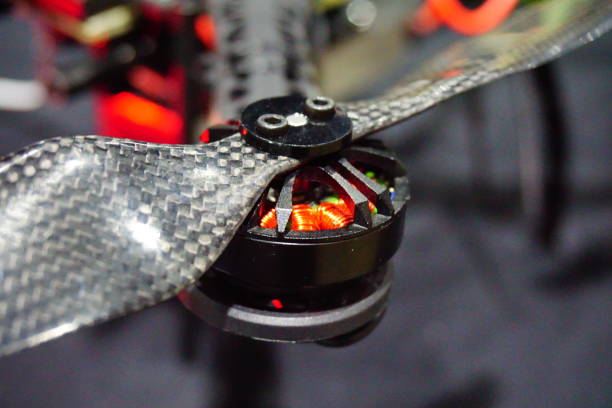 2. ISS Aerospace
This is an industrial drone manufacturer and supplier with state-of-the-art facilities in Newbury, Berkshire in the United Kingdom. They produce drones with bespoke and high-grade components. ISS Aerospace also provides commercial off the shelf drones and have refined their airframe designs to be versatile and suit any customer's payload specifications. They are the world's first in the industrial UAV space having partnered with a company called Intelligent Energy to produce the world's first hydrogen fuel cell-powered industrial drone.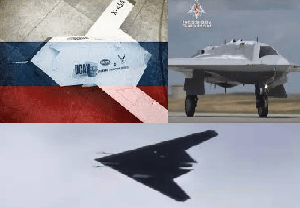 These types of drones are ideal for long-term missions as they have extended range and flight time with easy to access refuelling stations. IASS Aerospace work with high-end manufacturing equipment like Carbon fibre and 3D printers. Also 4-axis CNC mills and routers. They provide portable mobile command and control systems along with their drones. Recently, they have been working on the Total METISproject for Papua New Guinea. The drones in this particular project have a payload capacity of 20kg, a 360-degree collision avoidance system, ballistic parachute recovery and a coaxial octocopter with thirty inches propellers. This company also manufactured a long endurance fuel drone called Sense 6 which is a multi-role hex copter built to be a super heavy-lift platform and a long-range high endurance UAS. It has a long-range video link and dual redundant GPS.
3. Leonardo
Leonardo is a UK company located in London. They manufacture vehicles for autonomous flights like drones. They are an aerospace company that is the largest supplier of defence equipment to the UK's Ministry of Defence. Recently, working with the Ministry of Defence in the UK, they are developing Rotary Unmanned Air Systems (RUAS) with sensors providing surveillance and protection for several unmanned platforms around the world. Leonardo plays a major role in international strategic programmes and works with several governments in the Aerospace, Defence and Security sectors. In 2020, their revenue was 13.4 billion euros and have worked with 150 countries in the world.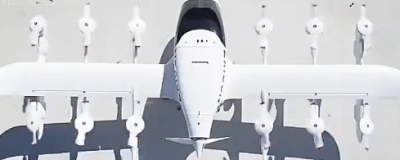 4. DJI
Da-Jiang innovations is a Chinese technology company founded by Frank Wang in 2006. They have manufactured aerial drones like the DJI Air 2S which has a compact body less than 600g in weight and is used to capture images in stunning detail. They also manufacture the DJI Mini 2 which is an ultra-light, foldable drone with 31 minutes flight time and perfect for quick aerial shots. This company has become a global powerhouse in the drone manufacturing industry with over 3300 employees. It is a 1-billion-dollar company providing aerial cinematography and photography solutions with its ground-breaking drones. DJI is based in Beijing China and has USA and Germany. They are at the forefront of the civilian drone industry and loved by cinematographers and photographers.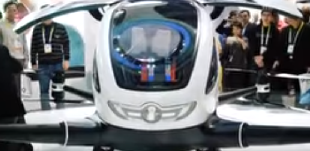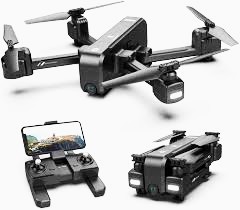 5. MicrodonesGmBH
This German company is a pioneer in the manufacturer of quadcopter drones and developed the world's first commercial quadcopter. Founded in 2005 by Udo Juerss, Jan Wendel and DanielSchubeler has been transforming the commercial drone industry with fully integrated systems and weather resisting drone systems. They provide a complete integrated system of airframe, payloads, navigation, post-processing and visualization. The Microdrones mad mapper 1000DG helped experts in surveying and mapping while the mdMapper1000DG and md4-1000 drones helped in the survey of mines in Peru in 2017 to aid emergency evacuations. This company is said to be a leader in the drone industry and have gone into partnerships with companies in North America like the US and Canada. They generate revenue in billions of dollars and are a force to reckon with in the drone manufacturing industry.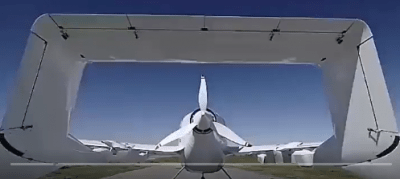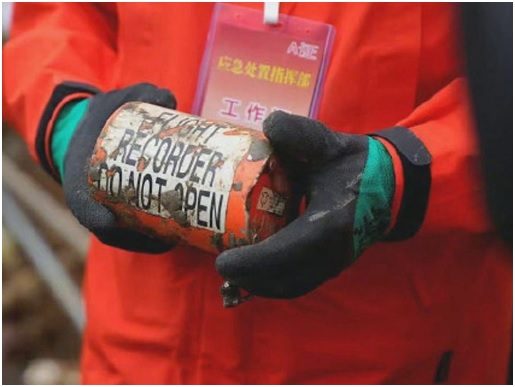 Toyin Odeniyi is a graduate of Microbiology from Unilag. A science and engineering enthusiast with over nine years experince in following and documenting trends in science and engineering in the form of writing.  Has been a well-known writer in fields of science and engineering among other fields of studies.  You can follow her posts at EngineeringAll.com by subscribing to our outrich platforms such as YouTube channel, Facebook, Linkedin, Twitter, Pinterest, and email list.