New Chinese Researchers Rice Plantation Method (Video)
If you are into rice farming a.k.a. Rice Plantation we have got good news for you. The Chinese have discovered a new approach that could be very economical and more productive. Don't forget that rice farming is one of the largely invested plantations recognized globally due to its ability to impact the national economy by providing the local rice consumption needed as well as exportation of processed rice.
Every country tries to be the sole producer of their rice consumption but the n ability of some countries to meet up with their rice consumption locally always makes the countries reliable to imported rice. For a highly populated country like china, the mere rice plantation method may always keep them behind in producing the quantity needed for local consumption.
China may be having limited land available for massive plantations of rice capable of producing the needed large quantity of rice demand in the country annually hence adopting another approach would be a welcome idea. This really made some of the Chinese researchers embark on reliable alternative rice plantation methods that could be productive and affordable and they came up with the discovery of planting rice on the surface of the water.
Did you hear "Planting rice on the surface of the water"? Yes, that is exactly what the Chinese researchers discovered and intend to implement to boost the local rice production in the country.
After a few years of practice, the Chinese can now boast with confidence that a substantial volume of rice could be planted on the water surfaces and harvested when the time is right. Not only that, but it is also worth noting that the rice produced through this approach has been shown to be very healthy in appearance and in nutrition.
This video demonstrates the practical approach used by the Chinese to plant a large volume of rice on the surface of the water and their harvesting method employed afterward.
With the evidence of minimal disadvantages of this method, the future rice plantation may include the option to plant it on the surface of the water. This will not only be useful to humans but also to the aquatic animals who may need to feed from the plantation drops and shelter.
From the demonstration seen, tell us what you think about this new discovery through the comment section.
Video demonstration of how Chinese Researchers Invented a New Rice Plantation Method to boost their national rice production capacity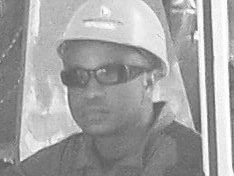 Philip is a graduate of Mechanical engineering and an NDT inspector with vast practical knowledge in other engineering fields, and software.
He loves to write and share information relating to engineering and technology fields, science and environmental issues, and Technical posts. His posts are based on personal ideas, researched knowledge, and discovery, from engineering, science & investment fields, etc.
Please, subscribe to our email list and follow our social media pages for regular and timely updates.
You can follow EngineeringAll social media pages by typing "@ EngineeringAlls" in any social media search form (Facebook, Twitter, Linkedin, Pinterest, Tumblr, etc).
You can submit your article for free review and publication by using the "PUBLISH YOUR ARTICLE" page at the MENU Buttons.
If you love this post please share it with your friends using the social media buttons provided.