Salt Manufacturing Industries In Nigeria
If you are dealing with sugar in large quantities, for instance, you have a large number of bakeries, fast foods,  and always need a large volume of salt supply or you just want to become a wholesaler in the salt business, this post will guide you to the right people to make your dream come true.
There is nothing more frustrating in making a profit in your business than dealing with suppliers who cannot meet up with your demands especially when you have the money to buy the large quantity you want but are unable to get the quantity from your supplier.
Imagine you specialized in baking and fast-food business and you have over twenty bakeries and fast-foods scattered across different states in the country and need a regular supply of Salt, flour, sugar, and other baking ingredients in large quantities, you shouldn't be expecting the wholesaler in the market to feed your baking and fast-food companies with that large quantity. In this case, your need to contact the industries direct.
Contacting these salt industries is not as difficult as you may think and deal with them wouldn't be that tedious. All you need is a clear definition of what you want and make it available in your bank account for easy transfer.
You stand to gain a lot when dealing with the industry directly examples of your benefits are:
Increased business name popularity.
Increase connection to big names in your field of industry who do the same business and are dealing with the salt industry directly.
You can save lots of money in the long run.
There is the possibility of discounts for large quantities.
You can get easy transportation from the industry for the goods delivery.
The industry may decide to run a promo and you become the lucky winner.
Despite all these benefits, you still have the chance of dealing with more than one salt industry at a time or even be changing them as you wish until you get the one that gives you satisfaction.  As a businessman or woman dealing with salt supply you still have numerous benefits if you have the money to buy in large quantities.
I took some time to make this list of a few salt manufacturing industries in Nigeria, perhaps going through the list can help you to know where to start in getting your high salt demand.
Below is the name list of popular salt manufacturing industries in Nigeria:
NATIONAL SALT COMPANY NIGERIA LIMITED
15B, Ikosi Road, Oregun Ikeja, Lagos
0700 888 0888, 0807 048 0004, +234 1 271 2213-4
+234 1 271 2215
National Salt Company Nigeria Limited (NASCON) is a division of Dangote Group of Companies and specializes in the production, processing, and packaging of iodized salt.
COLUMBIA INTERNATIONAL LIMITED
Shed E/G And Shed 4 ,Apapa Port Complex, Apapa, Lagos
08023261716, 01-2622259, (01) 2622232
A Nigerian manufacturing company that offer salt processing services.
8
COVENANT SALT COMPANY LIMITED
Plot C10 Afam Close, Industrial Estate, Agbara, Ogun State Nigeria
Covenant Salt Company Limited is a notable manufacturing company in Nigeria that specializes in the production of high-quality iodine salt.
UNION DICON SALT LIMITED
Phase 2, Kirikiri Lighter Terminal, Kirikiri, Lagos Nigeria
0906 030 5130, +234 1 460 0502
Union Dicon Salt Limited is located in Lagos Nigeria and produces varying sizes of iodized salts.
ROYAL SALT LIMITED
Shed No.1, NPA Quays, Port Harcourt, Rivers State Nigeria
0811 399 9333, 0814 000 3333
Royal Salt Limited specialises in the production of edible food grade iodized salts in Nigeria for both domestic and industrial use.
COLUMBIA INTERNATIONAL LIMITED
Shed E/G And Shed 4 ,Apapa Port Complex, Apapa, Lagos
08023261716, 01-2622259, (01) 2622232
A Nigerian manufacturing company that offers salt processing services.
DANGOTE SALT PLC
1A, Alfred Rewane Road, Falomo, Ikoyi, Lagos State, Nigeria
01 448 0815, 01 448 0816, 0700 888 0888
Dangote Salt Plc is produced and marketed by NASCON Allied Industries PLC which is specialized in the refining of edible and industrial salts, marketed under the brand name 'Dangote Salt'.
PREMIUM SALT
Kenni 700 Limited, No.3 Mayowa Crescent, Surulere, Lagos, Nigeria
0909 283 2195
Premium Salt produces high quality edible salt for cooking to improve and support the health of our consumers.
BAYSWATER INDUSTRIES LIMITED
Plot 34, km. 38, Main Road, Lagos-Abeokuta Expressway, Sango Ota, Ogun State, Nigeria
+234 709 318 9990
Bayswater Industries Limited is a producer of Mr.chef Salt in Nigeria and is located in Sango Ota, Ogun State, Nigeria.
Please note that this list does not mean any endorsement, affiliation, or partnership with EngineeringAll.com, before committing any money make sure you visit the company address and ask people within the area questions about the company. If you are too busy to do that, you can hire an agent or agents within that city to verify the company for you before making a commitment that involves payments.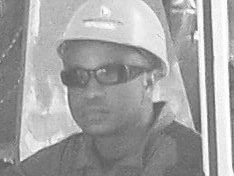 Philip is a graduate of Mechanical engineering and an NDT inspector with vast practical knowledge in other engineering fields, and software.
He loves to write and share information relating to engineering and technology fields, science and environmental issues, and Technical posts. His posts are based on personal ideas, researched knowledge, and discovery, from engineering, science & investment fields, etc.
Please, subscribe to our email list and follow our social media pages for regular and timely updates.
You can follow EngineeringAll social media pages by typing "@ EngineeringAlls" in any social media search form (Facebook, Twitter, Linkedin, Pinterest, Tumblr, etc).
You can submit your article for free review and publication by using the "PUBLISH YOUR ARTICLE" page at the MENU Buttons.
If you love this post please share it with your friends using the social media buttons provided.