How To Make A Live Video Broadcast On Facebook

Using Facebook to make a live broadcast is different from uploading a video to your Facebook account.
A video uploaded to a Facebook account will be shown as a posted video or shared video.
Many people have been on the google search engine to ask the question because they are mistaking the live video broadcast to be just uploading of video to a timeline.
When considering options on the timeline page for free.facebook.com meant for free browsing using the Airtel network the "share live video" option cannot be found the same thing applies to the m.facebook.com.
The mobile version of Facebook is meant for those using mobile phones to access social media.
Meanwhile, the direct and general Facebook web address which is www.facebook.com meant for any type of device has the option for the live broadcast. On the timeline page of the direct Facebook web address, there is a "share live video" option in the menu.
To make a live video broadcast means that you want to report a live incident not an already videoed incident.
To make such a report to your account, click on the "share live video" option and ensure you have enough data for it.
The option for you to connect a microphone and turn on your device camera will pop up, connect the two if you are using a computer, meanwhile, the option may be automatically activated using smartphones.
That will make your camera start recording anything its coverage and those within your Facebook network will be receiving the video immediately provided there is enough internet data in your device.
The live broadcast will continue so long as the camera remains on and you are still making your vocal report alongside the video from your camera.
It is important to know that making a live video broadcast is not as simple as some people make think. There are factors that could make it impossible or difficult and the majority of them are;
Slow internet service.
Poor camera coverage or using a very low pixel camera for far video coverage.
Because it consumes lots of data, sometimes the report may be disconnected automatically due to finished internet data.
Besides the above factors, there may be others that will be based on the type of device being used for broadcast.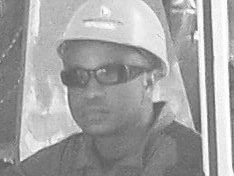 Philip is a graduate of Mechanical engineering and an NDT inspector with vast practical knowledge in other engineering fields, and software.
He loves to write and share information relating to engineering and technology fields, science and environmental issues, and Technical posts. His posts are based on personal ideas, researched knowledge, and discovery, from engineering, science & investment fields, etc.
Please, subscribe to our email list and follow our social media pages for regular and timely updates.
You can follow EngineeringAll social media pages by typing "@ EngineeringAlls" in any social media search form (Facebook, Twitter, Linkedin, Pinterest, Tumblr, etc).
You can submit your article for free review and publication by using the "PUBLISH YOUR ARTICLE" page at the MENU Buttons.
If you love this post please share it with your friends using the social media buttons provided.