Features of The Newly-invented Helicopter Designed like the Quad-copter

HELICOPTER NOW HAS NEW DESIGN BASED ON THE QUADCOPTER INVENTION, CLICK THIS LINK TO READ OUR PREVIOUS POST PREDICTION OF THIS NEW DESIGN OF HELICOPTER

The previous post regarding helicopter design revealed how the new air vehicle quadcopter drone will change the future design of helicopters, this post is a confirmation of that prediction.

An Ohio tech company that usually build electric pickup trucks has just created a:large quadcopter-drone-like air vehicle that can carry people around.

The special vehicle was referred to as the SureFly Octocopter based on the rotors arrangement. It is a massive drone capable of carrying people like the helicopter would do.

The video of the new reinvented helicopter wasl shared by the Tech Insider few days ago. Below this post is the video revealing the features of the future helicopter model.

This helicopter flies like a massive drone pic.twitter.com/9zCcpA8ydz

— Tech Insider (@techinsider) June 20, 2018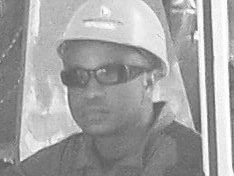 Philip is a graduate of Mechanical engineering and an NDT inspector with vast practical knowledge in other engineering fields, and software.
He loves to write and share information relating to engineering and technology fields, science and environmental issues, and Technical posts. His posts are based on personal ideas, researched knowledge, and discovery, from engineering, science & investment fields, etc.
Please, subscribe to our email list and follow our social media pages for regular and timely updates.
You can follow EngineeringAll social media pages by typing "@ EngineeringAlls" in any social media search form (Facebook, Twitter, Linkedin, Pinterest, Tumblr, etc).
You can submit your article for free review and publication by using the "PUBLISH YOUR ARTICLE" page at the MENU Buttons.
If you love this post please share it with your friends using the social media buttons provided.