Why The Newly-invented Vegetable Selection Machine Was Built
When it comes to building machines with distinct working principles and special functions a lot of technological technics will get involved. The Features of Newly-invented Vegetable Selection Machine matters alot. This is not far from the design and building of this special vegetable selection machine. Imagine the stress involved in selecting vegetables.
Thousands of commercial and subsistence farmers spend days trying to pick out the unwanted vegetables from the ones meant to be sold out or stored. Imagine selecting unripe and damaged tomatoes from over a hundred thousand pieces of tomatoes.
Imagine selecting small garden eggs from over a hundred thousand pieces of tomatoes. such tasks can keep you busy for days or cost you money to hire laborers.
Notwithstanding the perceived stress, many farmers still pass through those stress thereby spending more money and time which in return, increases the price of farm products and overall management of farm products.
As science and technology always do, once a problem is perceived, the engineers and scientists tend to provide a solution to it technologically thereby reducing the stress that humans face.
Our current world is the world of machines, not just machines but machines with working principles made possible by artificial intelligence.
HOW THE VEGETABLE-SELECTION MACHINE WORKS
To understand the features of Newly-invented Vegetable Selection Machine you need to know how this machine works.
This vegetable selection machine works on the principle of color recognition. This enables the machine to detect ripe fruits or vegetables such as tomatoes from the unriped ones.
The selecting arms move quickly to knock off the unriped ones as they are made to flow along the line of the selecting arms. This working principle seems quite different from other existing vegetable selection machines.
The Features of Newly-invented Vegetable Selection Machine was actually demonstrated in video showing the working principle of the machine.
How the newly-invented Vegetable Selection Machine was Unveiled
The provision of technological solutions to the selection of vegetables by farmers has been addressed technologically through the invention of this new machine unveiled by Ronald Van Loon.
Mr. Ronald Van Loon is a top 10influencer on topics relating to Big data, Data science, the internet of things, machine learning, artificial intelligence, and other science and technology topics.
He recently unveiled the machine built recently to address the problem of fishing out unwanted vegetables from thousands or millions of vegetables within a short time.
The important aspect of this machine is not just the less stress it offers, it equally provides very little time to process the selection of over 1 million pieces of tomatoes within a few hours.
Though other machines with similar functions may apparently exist for farmers, this one seems to appear different in working principles, speed, accuracy, and simplicity.
This means it is not a giant machine that requires you to load and offloading of the tomatoes. However, the Features of Newly-invented Vegetable Selection Machine speaks volume regarding its capacities.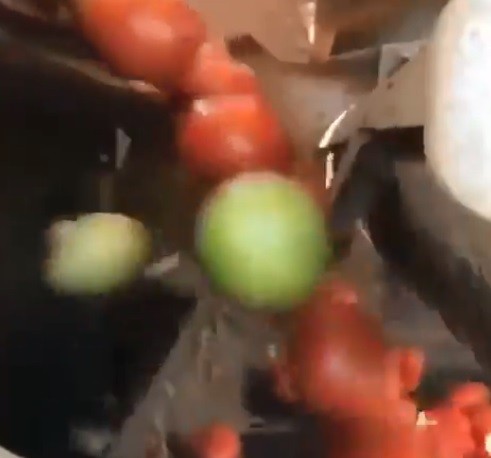 Besides the tomatoes selection, as an artificial intelligence machine, it can process other farm products such as garden eggs, carrots, oranges, apples, berries, and lots more.
It functions basically with sensors to detect any unusual size, color, shape, or any other factor among hundreds of vegetables flying across its interface and use its little flexible battings (hands) to kick out the unwanted from the line making the unwanted fall off the line.
This working principle is usual and makes the machine process thousands of vegetables within a short time.
To make its explanation easier to understand, Mr. Ronald shared its working principle on his Twitter page with few seconds video record of the machine while in operation.
#Automatic vegetable-sorting #machine
by @awinnovate#AI #IoT #Automation #MachineLearning #Robotics #ML #MI #Innovation #DigitalTransformation #DL #AgriTech #Technology

Cc: @ogrisel @7wdata @danielnewmanuv pic.twitter.com/7atXW8pjwx

— Ronald van Loon (@Ronald_vanLoon) November 21, 2020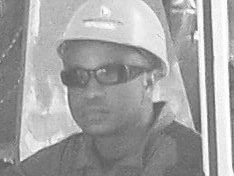 Philip is a graduate of Mechanical engineering and an NDT inspector with vast practical knowledge in other engineering fields, and software.
He loves to write and share information relating to engineering and technology fields, science and environmental issues, and Technical posts. His posts are based on personal ideas, researched knowledge, and discovery, from engineering, science & investment fields, etc.
Please, subscribe to our email list and follow our social media pages for regular and timely updates.
You can follow EngineeringAll social media pages by typing "@ EngineeringAlls" in any social media search form (Facebook, Twitter, Linkedin, Pinterest, Tumblr, etc).
You can submit your article for free review and publication by using the "PUBLISH YOUR ARTICLE" page at the MENU Buttons.
If you love this post please share it with your friends using the social media buttons provided.