The popular automaker, Aston Martin unveiled its first electric car on Tuesday at the Shanghai auto show.
According to the report, the automobile manufacturer named the electric car "Rapide E". It is the first of its kind based on aesthetic, speed, lightweight, etc. as compared to other existing electric cars.
The electric car is believed to rival the astonishing electric cars made by Tesla's automobile manufacturing company. However, speculations have it that only a few of the Rapide E will be made.
Aston Martin also opened orders for the vehicle and said it will produce only 155 of them.
The firm did not disclose when it will begin delivering the electric car or its cost price, based on the firm's point of view, customers must inquire about an order to learn the electric car price information.
Based on features, the Aston Martin electric car has a 65KKh battery with over 200 miles of range and the ability to charge at a rate of 310 miles per hour with an 800-volt charger. With a 400-volt charger, the car will be able to receive 185 miles of range in an hour.
According to Aston Martin, the Rapide E will have two motors, a top speed of 155 mph, and the ability to accelerate from 0-60 mph in under four seconds. The vehicle will also have around 600 horsepower and around 700 pound-feet of torque.
The features of its technology include a digital display that will provide information on the car's speed, battery capacity, motor power, energy consumption, and regenerative performance, and an app that will show the Rapide E's location, remaining range, and the amount of time needed to charge.
The automobile manufacturing company has decided to build Rapide E in mass at its new factory in St. Athan, United Kingdom, which will also produce vehicles for Aston Martin's Lagonda electric vehicle brand.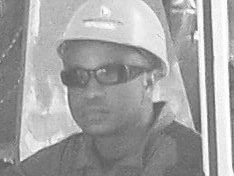 Philip is a graduate of Mechanical engineering and an NDT inspector with vast practical knowledge in other engineering fields, and software.
He loves to write and share information relating to engineering and technology fields, science and environmental issues, and Technical posts. His posts are based on personal ideas, researched knowledge, and discovery, from engineering, science & investment fields, etc.
Please, subscribe to our email list and follow our social media pages for regular and timely updates.
You can follow EngineeringAll social media pages by typing "@ EngineeringAlls" in any social media search form (Facebook, Twitter, Linkedin, Pinterest, Tumblr, etc).
You can submit your article for free review and publication by using the "PUBLISH YOUR ARTICLE" page at the MENU Buttons.
If you love this post please share it with your friends using the social media buttons provided.