What Are The Facts About 3D Printing Technology?
Before we digest that question, let us start from the beginning to understand the basic terms associated with this topic. Below are the things you should klnow:
WHAT IS 3D PRINTING?
3D printing can be referred to as 3-dimensional printing, it is a new technology aimed at creating pictorial graphics of any object on its three-dimensional axis.
It points to any of the various processes in which material is joined or solidified under computer control to create a three-dimensional object.
HOW 3D PRINTING EMERGED
The 3D printing had been existing with few features and abilities in computer software like the AutoCAD and other engineering drawing computer software.
The modern improvements in the software drawing abilities made it possible to create the three dimensions of almost any object, surface, and shape in its software format.
Having made the drawing possible, the printing industries were also able to come up with 3D printing technology to make the software 3D drawing be printed out in their hard copies.
The technology has emerged to find its use in the printing used in both rapid prototyping and additive manufacturing (AM).
WHAT CAN 3D TECHNOLOGY DO FOR THE WORLD'S ADVANCING TECHNOLOGIES?
The advanced software drawing technology (3D), can create the geometric shapes of almost any object making it possible for complete production and designing analysis of an object to be carried out using the software format before the actual physical production and manufacturing can be done.
Such technology helps manufacturers and designers to foresee any danger in their design and possible defects if their design will undergo any physical production process.
According to Automobile manufacturing process research, no modern automobile model comes into existence through guessing and magical parts productions.
Rather, they do follow the designs created using software formats usually in the 3D designs to reveal the overall designs, parts designs, and coupling designs among other analyses usually offered from the drawings made by automobile designers.
The creation of the accurate geometrical shape of any object can be made possible using digital data from an already existing 3D model or another electronic data source such as an additive manufacturing file (AMF) which is usually in their sequential order.
There are many technologies currently made differentially to assist in the making of the 3D images such as the stereolithographic or the fused deposit modeling.  
So unlike material removed from a stock in the conventional machining process, 3D printing or AM builds a three-dimensional object from a computer-aided design (CAD) model or AMF file by adding material layer by layer.
3D TECHNOLOGY AND THE ARTIFICIAL INTELLIGENCE (AI)
The emergence of artificial intelligence (AI) has made 3D technology and its advancement become more relevant than ever before. The AI machines can possibly be equipped with 3D software to create the accurate shape of the three-dimensional geometries of any object.
This enables artificial intelligence machines such as robots, drones, driverless cars, and industrial machines, etc. to make accurate decisions in escaping from obstacles, moving on the roads, and carrying out their overall daily activities.
This ensures that it is not doing only what is programmed in its memory. Rather, may have the ability to change actions and directions of movements based on the perceived geometric obstacle on their way.
The term "3D printing" is a process that deposits a binder material onto a powder bed with inkjet printer heads layer by layer.
3D generally, is an advancement of the previously existing 2D which is the creating of the pictorial design of any object in its two-dimensional axis.
HOW 3D PRINTING TECHNOLOGY EMERGED FROM 2D SOFTWARE DESIGNING TECHNOLOGY
The additions of special features to the 2D designing process led to the invention of the 3D drawing and designing which is more accurate, precise, and usually appears like a physical object.
Some 3D-designed graphics made by professionals using computer software usually look really like a picture of the object taken from somewhere.
Technology has made it possible to take pictures, cartoons, and images that look almost real in the physical world when eventually printed out.
HOW AI MACHINES COULD TRANSFORM 3D TECHNOLOGY
Imagine if future artificial intelligence machines would have the ability to create the graphic design of any visible object they come in contact with and send it for their 3D printing.
It means, that future digital pictures would be showing more dimensions and can appear more aesthetic than the current digital pictures.
HOW 3D TECHNOLOGY COULD TRANSFORM FUTURE INDUSTRIAL PRODUCTION
Considering the trend of the 3D and Artificial intelligence combination, future machines may possibly be able to perform incredible operations, especially in the area of industrial production.
The mass production of products with varying geometrical shapes can be possible through the combination of the two technologies in the future machines.
If future machines can possibly make the 3D analyses of any object and use it for their actions, industrial machines of such category can do the same by judging their next action in the production lines based on the shape of the objects in their signal memory.
Conclusion
The post has actually made some major points on the facts about 3D printing technology and its link to artificial intelligence. However, give us feedback through the comment section if there are areas not covered in this post.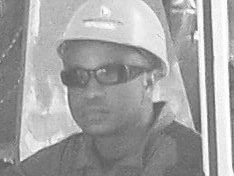 Philip is a graduate of Mechanical engineering and an NDT inspector with vast practical knowledge in other engineering fields, and software.
He loves to write and share information relating to engineering and technology fields, science and environmental issues, and Technical posts. His posts are based on personal ideas, researched knowledge, and discovery, from engineering, science & investment fields, etc.
Please, subscribe to our email list and follow our social media pages for regular and timely updates.
You can follow EngineeringAll social media pages by typing "@ EngineeringAlls" in any social media search form (Facebook, Twitter, Linkedin, Pinterest, Tumblr, etc).
You can submit your article for free review and publication by using the "PUBLISH YOUR ARTICLE" page at the MENU Buttons.
If you love this post please share it with your friends using the social media buttons provided.