What You Should Know About Floor Tiles
Floor tiles are increasingly becoming popular and making the use of carpets and rugs less appealing.  Tiles offer aesthetic looks to modern buildings. Besides that, the prices of paints have gone high despite its little advantage over tiles, therefore builders prefer using tiles due to the numerous advantages it offers over tiles.
When dealing with tiles, a lot of issues will come to our mind. Things like the type of tile; is it a wall tile or floor? Whichever one is the choice, there will still be other considerations as regards to the quality of the tile, its size. How many of such tiles could cover the space that requires the tiling?
HOW MANY TILES YOU NEED FOR YOUR HOUSE FLOORS
Asking the question of how many tiles you need for your house floor or wall is like asking how many groundnuts are in a bottle of groundnuts. There are ways you can get an estimated figure for the number of tiles you will need for your house floors or walls.
However, there are jobs left to be done at your end. First of all, provide the dimensions of all the floors in the house that need tiling, the same goes for the walls that need tiling.
From the dimensions given we can assert the number of tiles it can take depending on the tile sizes itself. This method is working and has been found to be almost accurate in taking the number of tiles needed for any tiling space.
THE SIZES OF TILES IN THE MARKET AND THEIR PRICES
Just as I mentioned earlier, the size of the tile will determine how many of it that can be used in a tiling space. For a record and little market survey conducted, floor tiles come in varieties of sizes and thickness while wall tiles have very few varieties with almost similar thickness.
For the floor tiles, you can see tiles of 2 feet X 2 feet with 10 mm thickness. This size seems to be the highest available in the market and the most costly as well. Though so come in 12 pieces per carton, the prices are as high as N8,000 to N10,000 per carton.
Another grade of the floor tiles is the 2 feet X 1 feet dimensions with about 5mm thickness. This type is commonly used for a very large place like church building floors, conference center floors, and can be installed easily with cement mortar. About 12 pieces per carton and could cost between N5000 to N8000 per carton depending on quality, thickness and surface designs.
The next grade is the 1.5 feet X 1.5 feet dimensions floor tile with approximately 5mm thickness. Usually, with good surface design, the category of floor tiles may not be seen in every seller's shop because it is costly and users don't usually patronize it. However, if you see the one you like never hesitate to go for it. The floor tile comes in 12 pieces per carton and can cost from N4000 to N7000 per carton depending on quality and thickness.
The next grade of floor tiles is the 1 feet by 1 feet square tiles, popularly known as the square tile. The square tile has those with lesser dimensional sizes. But the 1 feet by 1 feet is the most popular. It is usually installed on room floors, bathrooms floors, toilets and kitchen floor.
It has a thickness that is approximately 5mm. this tile is the most selling in the market because of its price, different designs, different qualities, and easier installations. About 15 pieces per carton, it costs N3000 to N5000 per carton.
The next grade of floor tiles is the square tile less than 1 feet by 1 feet dimensions. Let us assume the tile is 0.8feet by 0.8 feet dimensions with less than 5mm thickness. It is the cheapest and easiest for installations. It usually has one color and rough surface design. It comes 17 pieces per carton and costs from N2500 to N4000 per carton.
The next types of tiles are wall tiles. Wall tiles are generally lighter in thickness but have almost the dimensions like the floor tiles. The dimensions come as square wall tiles and rectangular wall tiles. Whichever choice you make among the two the cost price will not be much different as compared by calculations.
COMPARISONS BETWEEN FLOOR TILES AND WALL TILES
Floor tiles usually have rough surfaces while wall tiles have smooth surfaces.
The floor tiles may come with a single color design while the wall tiles come with image imprint.
Floor tiles have more thickness than wall tiles.
Floor tiles come in fewer pieces per carton than wall tiles.
Floor tiles do not break easily, while wall tiles easily be broken.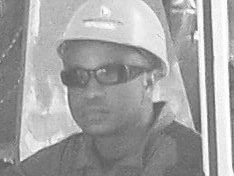 Philip is a graduate of Mechanical engineering and an NDT inspector with vast practical knowledge in other engineering fields, and software.
He loves to write and share information relating to engineering and technology fields, science and environmental issues, and Technical posts. His posts are based on personal ideas, researched knowledge, and discovery, from engineering, science & investment fields, etc.
Please, subscribe to our email list and follow our social media pages for regular and timely updates.
You can follow EngineeringAll social media pages by typing "@ EngineeringAlls" in any social media search form (Facebook, Twitter, Linkedin, Pinterest, Tumblr, etc).
You can submit your article for free review and publication by using the "PUBLISH YOUR ARTICLE" page at the MENU Buttons.
If you love this post please share it with your friends using the social media buttons provided.