There are many challenges graduates who read agricultural engineering face in Nigeria as the course is not that popular or celebrated like law, medicine, etc. As such, graduates of the course tend to have an uphill task in Nigeria asserting themselves after they have completed their course of study.
And in subsequent paragraphs, we will discuss the challenges Nigerian graduates face at the completion of their degree in agricultural engineering.
The issue of definition and identity:
Nigerian society is yet to fully grasp the job of an agricultural engineer as many confused mechanical farming with the discipline.
The poor education or perspective many Nigerians have concerning the discipline or field of study makes many perceive it as synonymous with mechanized farming and farm power.
This in turn has affected the level of lack of goodwill investment and support the field of study ought to enjoy. Apart from the hazards that agricultural engineers face, the societal perception of Nigerians concerning the discipline has not helped the study to grow more than it ought to.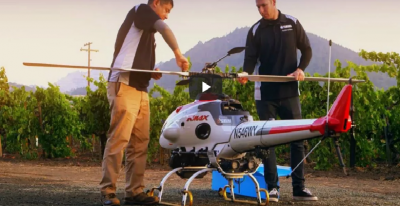 Poor ranking
The fact that agricultural engineering has always ranked lower than other traditional engineering disciplines has not helped the case.
This challenge has not helped the field of study to have the best representatives to make arguments for it in generals and also the profession could not employ its best.
This factor also led to limited opportunity to practice the trade and also industries in Nigeria do not have a research and development department and this has hampered the growth of the profession.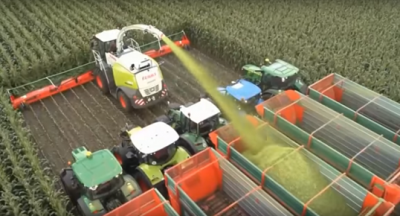 Poor recognition
Agricultural engineers in Nigeria are not seen as engineers since they don't come from the popular engineering discipline.
Graduates of agricultural engineering are not conferred the same respect as their colleagues in traditional engineering courses and this is still due to societal perceptions concerning the discipline.
Poor value of agriculture:
Many Nigerians are yet to attach much value to agriculture and this has limited investment in the discipline.
Only when this situation changes, that agricultural engineering will get its position as a respectable discipline and in turn, attract investors and boost the confidence of the graduates of the discipline.
Accreditation
This is also important as some schools in Nigeria are not licensed or accredited to teach the discipline in their schools, yet they too teach it.
At the end of the day, the students graduate, and their certificates are not acceptable since the school which issued the certificate is not licensed to do so. This becomes a dilemma.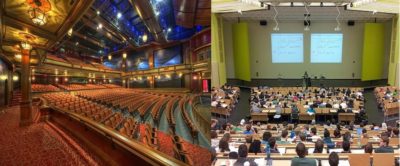 Lack of sufficient research space in universities
Many Nigerian universities have been described as glorified secondary schools.
In a case where there are no rooms or space for students to practice what they learned in school, they only end up having passive knowledge and not a practical knowledge of things and this means they will be referred to as "half-baked" graduates.
And an agricultural engineer that is a half-baked graduate is not good for himself, society, or the profession.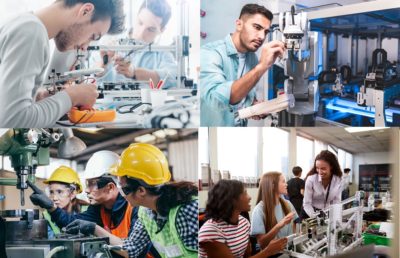 7. Government policies
The policies of government have a way of affecting the agricultural practices of graduates of agricultural engineers in the country as some policies may not be favorable or affect the practice of agricultural engineering in the state.
For example, if there is no way to checkmate the amount or number of expatriates to be hired by corporations or companies by the government, these companies will continue hiring foreigners and qualified graduates in the country will definitely be ignored.
8. Lack of appropriate machinery
This is also an issue as the availability of the appropriate machinery on the farms by small-scale farmers due to its high cost and as such most times graduates of agricultural engineering are not exposed to the necessary machinery that will assist them to navigate through their career path.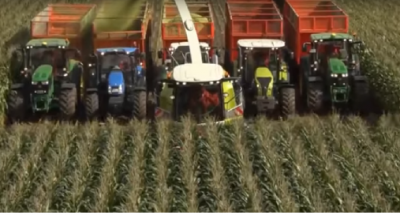 9. Infrastructural inadequacies
This is also a challenge in Nigeria as many institutions of higher learning do not have the necessary infrastructure to train prospective agricultural engineers in the country.
Aside from the deficiencies of tertiary institutions, there are challenges in training and skill acquisition, SIWES trouble, and most times, NYSC does not give exposure to the fresh graduates, and this limits exposure.
Solutions To These Challenges
The above challenges can be curtailed or addressed by building engineering systems that checkmates, monitor, replace, or correct agricultural problems that are peculiar to Nigeria. For example, agricultural machinery suitable for Nigerian soils, support from the government and private sectors.
Also, More focus needs to be placed on entrepreneurship. (students should learn to be farm managers before graduation by at least managing a hectare of land u Agricultural Engineers should become more involved with policy issues and let administrators know about the benefits of their work to society.
Practitioners of agricultural engineering should participate in holistic engineering to allow the public or society understands and appreciate the importance of the agricultural engineer.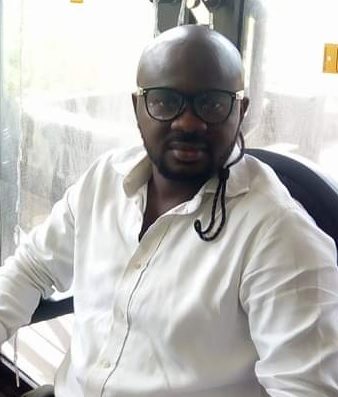 Emmanuel Adigwe is an Agricultural Engineering graduate with good enthusiasm for teaching and writing. He is a wide reader, a journalist, a farmer, and a literary enthusiast. Most of his posts in EngineeringAll.com revolve around Agricultural Engineering and its related fields.
He can be reached on:  nwadibiaadigwe@gmail.com
In addition to the above, he also loves to write and share information relating to other engineering and technology fields, science and environmental issues, and Technical posts. His posts are based on personal ideas, researched knowledge, and discovery, from engineering, science & investment fields, etc.
Please, subscribe to our email list and follow our social media pages for regular and timely updates.
You can follow EngineeringAll social media pages by typing "@ EngineeringAlls" in any social media search form (Facebook, Twitter, Linkedin, Pinterest, Tumblr, etc).
You can submit your article for free review and publication by using the "PUBLISH YOUR ARTICLE" page at the MENU Buttons.
If you love this post please share it with your friends using the social media buttons provided.