Autonomous Drone Made By Autel Robotics
According to our previous post about drones and the possibility of flying robots, clear differentiation was made between robots and drones. With drones being controlled by humans, robots function based on their programmed functions in them.
While the arguments of having airplanes and flying objects in the form of robots are still online, a well-known robotic industry has gone to silence the argument by making the first and most competitive robotic drone.
Using the quadrotor helicopter drone model, the firm advanced the technology by adding something that never existed in the earlier designs which are artificial intelligence.
The world now has flying drones equipped with an artificial intelligence system which implies that the drone can actually fly to any pre-programmed destination and carry out any action needed and make a return without human control or monitoring.
According to the product description, the X-star Premium has twice the HD live view range compared to the existing X-star drones. It includes a larger 64-GB card and comes packed in a semi-hard, splash-proof, zippered premium case.
The drone is a sophisticated yet amazingly easy-to-fly Quadcopter designed for superb aerial imagery. The 4K camera and 3-axis gimbal can record crystal-clear, smooth Ultra HD videos or take 12-MP photos with HD Live View up to 1.2 miles away.
This drone is ready to fly out of the box and can be flown with or without the help of the free Star link mobile app.
Powered by an intelligent flight control system, dual GPS, and GLONASS satellite navigation and aided by the Star point Positioning System, the drone stays safe and stable, even indoors or at low altitudes.
Where other drones might become erratic or fly away when there is magnetic interference, the X-Star is equipped with our exclusive Secure Fly technology to help your drone come back home safely.
Learning to fly the X-Star is easy: you can start the motors, take off and land, hover, or have the drone automatically return home by using the one-touch buttons on the remote controller.
The controller's integrated LCD displays critical flight information, allowing the Star link a mobile app to show fullscreen live HD video.
Star link brings a wealth of autopilot features such as follow, orbit, and waypoints, and also lets you adjust camera settings and record images in flight. With the X-Star Premium from Autel Robotics, a new perspective is just one flight away.
THE DRONE HAS THESE SPECIAL FEATURES
SUPERIOR FLIGHT
The Starpoint Positioning System measures the aircraft's flying height and optically tracks its position. This lets the X-Star Premium fly accurately, at low altitude, even when a GPS signal is unavailable.
In addition, dual GPS and GLONASS navigation ensure solid positioning even in low signal environments.
Smart-Flight features like Follow, Orbit, and Waypoints allow you to focus on controlling the camera rather than the flight controls so that you can capture the most extraordinary scenes, while options like Beginner Mode can provide a geo-fence that limits your aircraft's range and speed.
The X-Star Premium is powered by a powerful, lightweight, intelligent 14.8V LiPo battery that provides up to 25 minutes of flight time and 1.5-hour worry-free charging with the included fast charger.
STARLINK APP
The free-to-download Starlink App is your portal to a whole new world. Enjoy an HD live video feed from your 4K camera to your mobile device (sold separately), even when the X-Star Premium is a speck on the horizon.
Adjust camera settings to capture videos or photos precisely how you want them to be. Configure your aircraft's flight control settings to best suit your preferences.
And stay safe with Smart Pre-Flight Check to ensure every aspect of your aircraft is safe and ready for takeoff.
4K CAMERA AND REMOVABLE GIMBAL
Breath-taking scenes deserve to be captured with world-class quality. That's why the X-Star Premium is equipped with a 4K Ultra HD camera that has 108-degree FOV and is mounted on a 3-axis gimbal that prevents unwanted camera movements to capture stable, smooth video footage.
Take video at 4K30, 2.7K60, 1080p120, or 720p240 and take 12-MP photographs. The camera and gimbal are easily removable for replacements or future upgrades.
REMOTE CONTROLLER
Clamp your smartphone or tablet (sold separately) securely in place to enjoy the camera's HD live view.
Make informed decisions with the help of important flight information displayed on the controller's integrated LCD screen.
Command sticks provide maximum grip and confidence for agile maneuvers, while function keys instantly capture the perfect moment, or quickly activate the aircraft's flight-assist modes.
CUSTOMER SUPPORT
Each X-Star Premium comes backed by Autel Robotics's 7-day-a-week customer support. Our U.S.-based team looks forward to assisting you with any questions you have about your X-Star Premium, from getting started to troubleshooting.
Hints behind this technology
According to the product news, the X-star premium was revealed at the CES 2016 and was noted as one of the top drones to watch out for in the coming year.
Due to the more reviews published on it which made the manufacturer's reputation grow, the customer-first mentality and attention to detail continue to shine.
The three names released in regard to the startup are; Frank Li (founder/president), Steve McIrvin (CEO), and Yun Zhang (Head of the operation). According to them here are a few things said about the startup:
"How did you come up with the idea for this product?
We've been excited about and active in the drone industry for years, and we loved seeing consumer drones hit the market, but we grew frustrated when all of the products available felt limiting to customers in some way.
So we took matters into our own hands and created a drone series that is accessible to everyone — it's affordable and easy to use, and modular and customizable to inspire creativity.
With that modular design, we're inviting our customers to join us in reshaping the world we live in. We can't wait to hear about all the ways you use your X-Star to solve problems, improve life, and capture the world around you.
And we look forward to innovating in partnership with our customers to bring the next generation of drones to the market."
"What makes your product special?
What makes the X-Star Premium special comes back to our ideals as a company. Our top goal is to create the best possible experience for our customers. We made the X-Star series customizable with a modular, quick-release gimbal design.
We made flying simple with built-in autonomous flight features like Orbit, Follow, and Waypoints, and an intuitive remote controller with one-touch flight functions and an LCD screen.
We made drones safer with our Starpoint Positioning System and exclusive SecureFly technology. On top of that, we're committed to providing customers with world-class customer support seven days a week."
"What has been the best part of your startup experience?
The best part of the whole experience has been the people we've met. Whether it's the people we work with, our customers, or drone enthusiasts, it's been inspiring to meet and partner with people who have so many ideas and so much enthusiasm for what we do."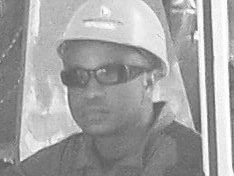 Philip is a graduate of Mechanical engineering and an NDT inspector with vast practical knowledge in other engineering fields, and software.
He loves to write and share information relating to engineering and technology fields, science and environmental issues, and Technical posts. His posts are based on personal ideas, researched knowledge, and discovery, from engineering, science & investment fields, etc.
Please, subscribe to our email list and follow our social media pages for regular and timely updates.
You can follow EngineeringAll social media pages by typing "@ EngineeringAlls" in any social media search form (Facebook, Twitter, Linkedin, Pinterest, Tumblr, etc).
You can submit your article for free review and publication by using the "PUBLISH YOUR ARTICLE" page at the MENU Buttons.
If you love this post please share it with your friends using the social media buttons provided.