THE LIST OF THE METALS MANUFACTURING INDUSTRIES IN NIGERIA
There are different categories of Metals the non-ferrous and the ferrous metals. The non-ferrous metals are the non-magnetic metals such as aluminum, copper, zinc, and others. While the ferrous metals are the magnetic metals such as iron, nickel, tin, and others.
The manufacturing of metal has to do with clear definition of the type of metal a particular industry is producing. Nigeria currently has few industries that are into metals activities, some are into smelting and casting of non-ferrous metals described above, while very few are into smelting and casting of iron and its alloys such as steel and others.
When it comes to metals production and shaping Nigeria has recorded only few success. Some factors within the sector seems not to be favoring the expansion of such industries.
The Nigerian government invested millions of dollars between the 1970s to 1980s to setup of steel plants and steel rolling mills across different locations in the country.
However, all the efforts yielded low return and still have some that were not completely even till date like the Ajaokuta Steel plant.
Despite the challenge in metals manufacturing in the country, few companies still stand on their ground to provide the nation with some metals. Meanwhile, the industries seems not to be in charge of all metals rather each metal industry specializes in one particular metal.  
The industries handling non-ferrous metals are mostly into foundry services. The industries handling the ferrous metal are mostly steel industries and steel rolling mills.
There are enough reasons why you need to patronize these industries for any of your metal demand in large quantity.
Instead of the importation and its stressful process and paying for shipping and road transportation, you need to just send your quotation and description to any of the industry within the country to send your metal to your location, this option is very rare to some African countries.
It is time help them grow especially those producing construction beams, re-enforcement bars and building rods, , raw materials for bolts and nuts, and cooking utensils, etc.
1AVON CROWNCAPS & CONTAINERS PLC
2nd Gate Afprint Compound, 122/132 Oshodi Apapa Express Way, Isolo, Lagos Nigeria
01 271 9401, 01 271 9402
Avon Crowncaps & Containers Plc is a Nigerian company is into production of metal packaging products, metal crown caps, metallic containers and other metallic products.
EASTERN METALS LIMITED
KM 16 Asaba-Benin Expressway, Issele Azagba, Delta State Nigeria
0805 729 1250
NAMPAK NIGERIA PLC (METAL BOX)
3-7 Metal Box Road, Ogba Industrial Estate, Ikeja, Lagos Nigeria
+234 803 402 1878, +234 803 323 9563, +234 706 868 6555
Nampak Nigeria Plc, a leading manufacturer of quality metal containers and closures in Nigeria.
TOPSTEEL NIGERIA LIMITED
Plot 478-479, Ikorodu Industrial Scheme, Odogunyan Ikorodu, Lagos, Nigeria
+234 812 997 0921, +234 812 997 0922, +234 807 879 1921
+234 807 879 1922
TopSteel Nigeria Limited is a 100% wholly owned subsidiary of Top Metals Limited with its manufacturing unit located at Lagos, Nigeria & is equipped with facilities like steel melting shop, continuous casting machine, high speed rolling mill etc.
TOWER ALUMINIUM (NIGERIA) PLC
9, Oba Akran Avenue, Ikeja, Lagos Nigeria
+234 817 122 9683, +234 701 733 3169
Tower Aluminium (Nigeria) PLC is 57 year old company in the business of Aluminium based Roofing materials, extruded products for door and window frames and kitchenware.
DELIJAD NIGERIA COMPANY
No 8 Adedeji Street, Eyin Iga, Itire Surulere, Lagos, Nigeria
0803 343 8038
Delijad Nigeria Company are the manufacturers of metals, finish and coated aluminium sheets of different grades.
EUREKA METALS LIMITED
Gate 5, Ladipo Oluwole Street, Ikeja, Lagos Nigeria
+234 802 292 3333, +234 803 695 0185, +234 1 775 9436
Eureka Metals Limited is a product centre for manufacturing of nails, barbed wire, binding wire and chain link products in Nigeria.
WESTERN METAL PRODUCING-COMPANY LIMITED
18, Wempco Road, Ogba Industrial Scheme, Ikeja, Lagos Nigeria
+234 803 838 2222, +234 1 775 6878, +234 1 493 3289
This product service company provides metal producing services in Nigeria.
ZIATECH NIGERIA LIMITED
6, Saka Tinubu Street, Victoria Island, Lagos Nigeria
+234 803 390 0000, +234 1 761 1900, +234 1 761 5000
Ziatech Nigeria Limited specializes in the production of metal storage tanks fabrication and stainless steel kitchen cabinets.
Please note that this list does not mean any endorsement, affiliation, or partnership with EngineeringAll.com, before committing any money make sure you visit the company address and ask people within the area questions about the company. If you are too busy to do that, you can hire an agent or agents within that city to verify the company for you before making commitment that involves payments.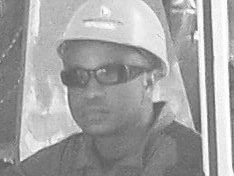 Philip is a graduate of Mechanical engineering and an NDT inspector with vast practical knowledge in other engineering fields, and software.
He loves to write and share information relating to engineering and technology fields, science and environmental issues, and Technical posts. His posts are based on personal ideas, researched knowledge, and discovery, from engineering, science & investment fields, etc.
Please, subscribe to our email list and follow our social media pages for regular and timely updates.
You can follow EngineeringAll social media pages by typing "@ EngineeringAlls" in any social media search form (Facebook, Twitter, Linkedin, Pinterest, Tumblr, etc).
You can submit your article for free review and publication by using the "PUBLISH YOUR ARTICLE" page at the MENU Buttons.
If you love this post please share it with your friends using the social media buttons provided.