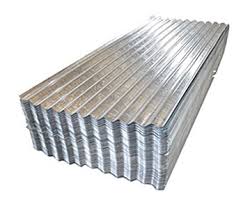 The market instability had been a major source of the problems of the prices of roofing sheets in Nigeria. Builders had been having problems with their clients from time to time due to the market instability which may not be noticed by their clients, a little market research recently has revealed that there had been a drastic reduction of the prices of roofing sheets in the Nigeria markets within August 2016 till date. During our market survey last year a bundle of short span roofing sheets was rocking at N60, 000 to N70, 000 against the initial price it had as at December 2015 to April 2016 which was N45, 000 to N55, 000. Due to the above differences, many contractors were having a misunderstanding with their clients who may take little, or no notice of such market change.
The economic recessions of those periods actually impacted negatively by the prices of roofing sheets in the market. According to the details made available by the roofing sheets dealers, he predicted that the prices may still go up in the future and attributed the sudden drop in price to the recent inflow of roofing sheets manufactures into the country and the effects of the recovery of the economy from recession. He also cited that the reduction in prices was also caused by the decrease in the market demands for roofing sheets due to the number of few building projects and higher number of dealers in the markets, therefore some dealers were forced to cut down their prices in other to sell off their product and use their money during the yuletide seasons and the actions forced the manufacturers to also respond by dropping selling prices.
The initial prices started dropping as in January 2018 to its present prices. Below are the details of the reduced prices:
These were the differences in the reduction of the prices of the roofing sheets as at today 27th of March, 2018. If this post did not solve the question you are seeking the answer to, then consider reading other posts in the related posts trends and if none addressed the question, consider dropping the question in our help forum at the navigation menu at the website header.